Products
Realizing Innovation in the Digital Enterprise – Discover the Siemens MOM Portfolio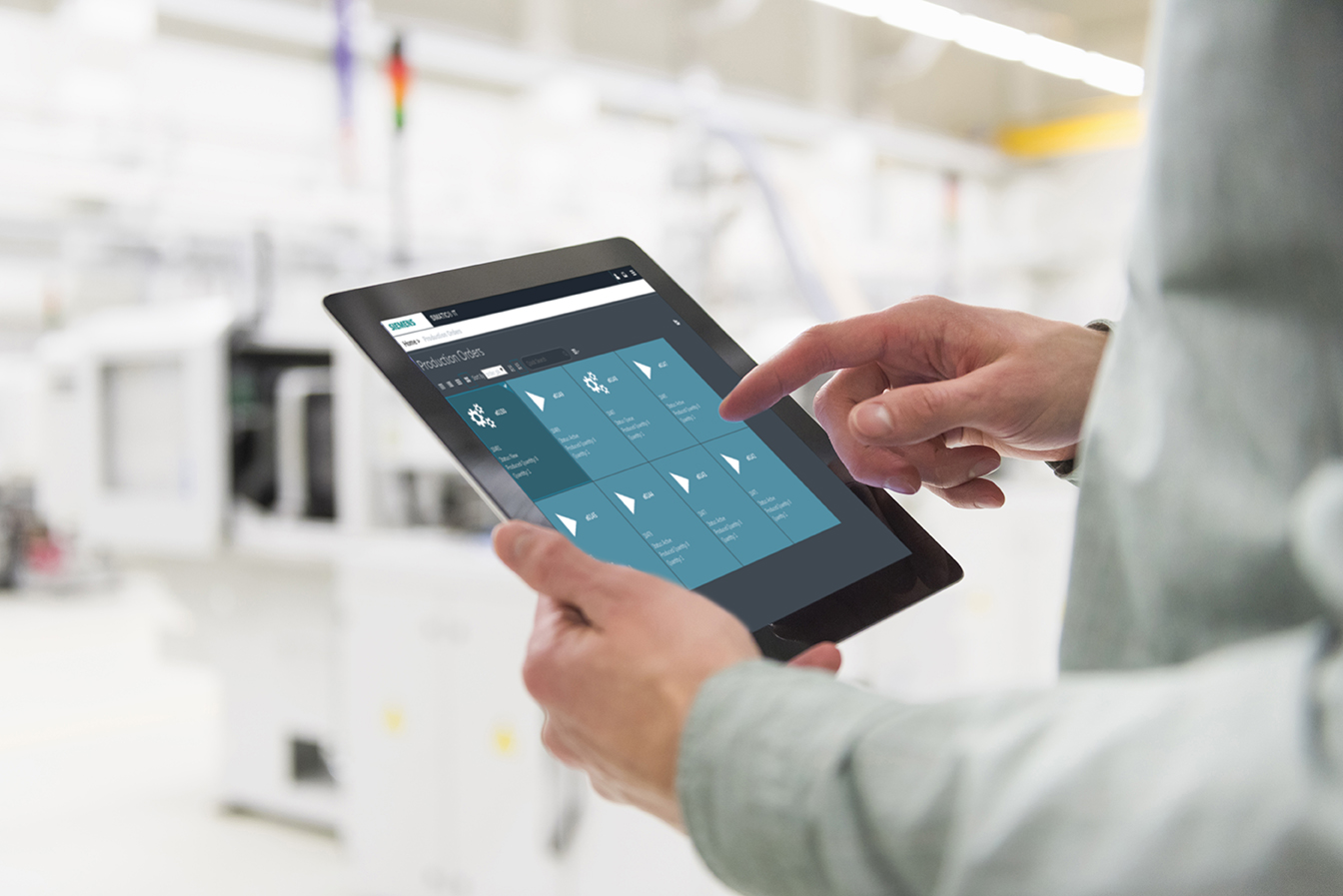 Today's consumer demand is forcing manufacturers to accelerate their digital enterprise journey. With end-customers able to directly communicate their preferences to manufacturers, these enterprises must respond quickly to deliver customization on a mass scale. With more and more manufacturers doing precisely that, competition is squeezing margins, adding to the pressure to increase efficiency, and reduce energy and resource consumption.

Merely automating manufacturing processes, or focusing on the efficiency of individual production operations are not enough. Today's digital enterprise must encompass the entire value chain, from design to supply to production to service. A new, holistic approach to the source-make-deliver process is driving the harmonization of technologies, integrating manufacturing operations into the company's overall value chain.

Siemens is championing that holistic approach by delivering state-of-the-art, seamless technology for the entire enterprise. Siemens' Digital Enterprise Software Suite covers all major Industry 4.0 requirements.
It defines three major areas:
• Ideation, the traditional area of product concept and design
• Realization, including production planning, production engineering, factory automation and production execution systems
• Utilization, the service and support of products in the field and the feedback loop from these products to the other domains

For the realization phase, the Siemens portfolio for manufacturing operations management (MOM) enables the digitalization of a broad spectrum of production-related functions, including advanced planning and scheduling, manufacturing execution, quality management and manufacturing intelligence. Working together, these solutions optimize production processes and drive operational excellence, with a focus on steadily improving production efficiency, flexibility and time-to-market.

Find out more about how you can accelerate your Digital Enterprise journey with Siemens. Discover the Siemens MOM portfolio.

To learn more about specific portfolio solutions, view the website.
This article first appeared on the Siemens Digital Industries Software blog at https://blogs.sw.siemens.com/opcenter/realizing-innovation-in-the-digital-enterprise-discover-the-siemens-mom-portfolio/