OKQ8 Creates Future-proof Digital Depot Management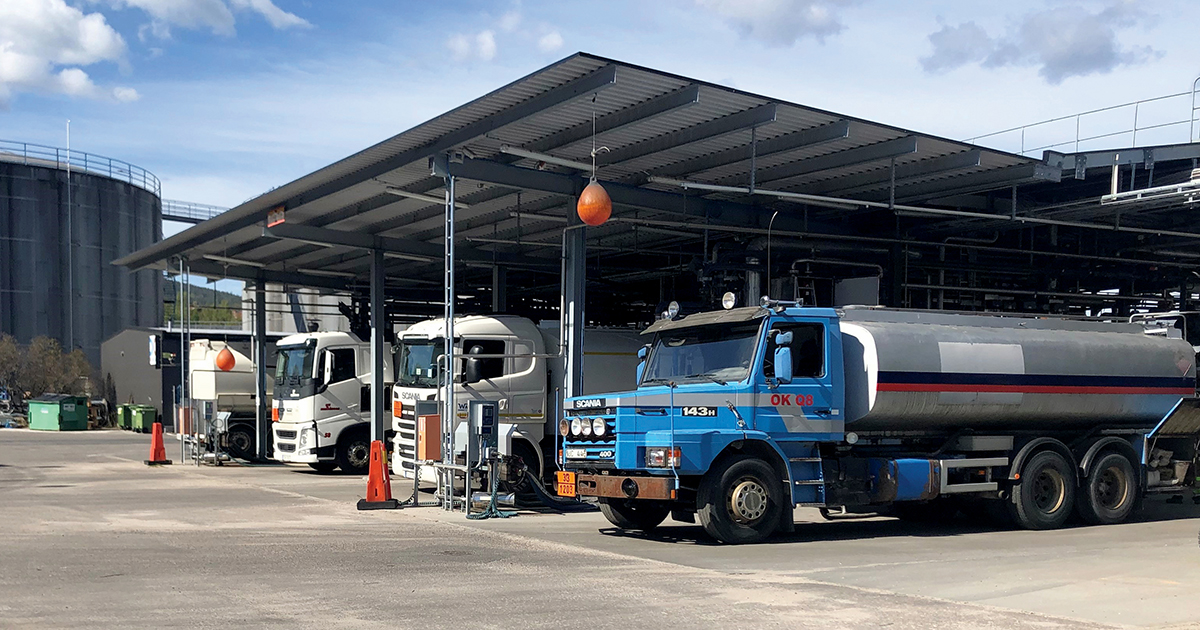 Sweden's leading fuel company uses Siemens Digital Enterprise portfolio and partner PlantVision for digital transformation in the Oil and Gas Industry
OKQ8, one of Sweden's largest fuel companies, has increased operational reliability with a fully automatic depot management solution. Using Siemens Digital Industries Software solution partner, PlantVision AB, and the Siemens Digital Enterprise portfolio, OKQ8 has fully automated the fuel loading and unloading process, with full control and traceability in a modern, future-proof system.
OKQ8 was struggling to streamline their depot management. They needed better traceability, reliability, and user assistance to meet their customer follow-up needs. They wanted to create a more stable and efficient solution using trusted products and implementation resources.
OKQ8 chose the Siemens Xcelerator portfolio and PlantVision as their partners for digital transformation. Using Siemens SIMATIC PCS 7, COMOS, SMIT and Opcenter Execution Process software, OKQ8 knew that they had trusted solutions that had been vetted in the industry. PlantVision's expertise with this full portfolio of products ensured the success of the project.
"It is great to have integration between all systems," said Johan Bergstrand, automation engineer at PlantVision. "Having a standardized and integrated platform with COMOS, SIMIT, Opcenter Execution Process and SIMATIC PCS 7 connects everything in one database. Recipe management, I/Os and all the information are in the same place and synced between the systems. It is smart engineering."
OKQ8 says the handling, which consists of loading, unloading, inventory levels, administration and invoicing, is now fully automated. The result is a reliable, modern, future-proof and significantly more efficient and traceable solution for depot management that can also be used for follow up and documentation.
Read the entire case study to learn how OKQ8 leveraged Siemens' solutions and partner PlantVision to transform their depot management, the details of their implementation, and key learnings for your own operations.
---
Streamlining depot management
"For the customer, it is great to have integration between all systems. Having a standardized and integrated platform with COMOS, SIMIT, Opcenter Execution Process and SIMATIC PCS 7 connects everything in one database."
– Johan Bergstrand, Automation Engineer, PlantVision AB
This article first appeared on the Siemens Digital Industries Software blog at https://blogs.sw.siemens.com/opcenter/okq8-creates-future-proof-digital-depot-management/