Products
Manufacturers: ingenuity during uncertainty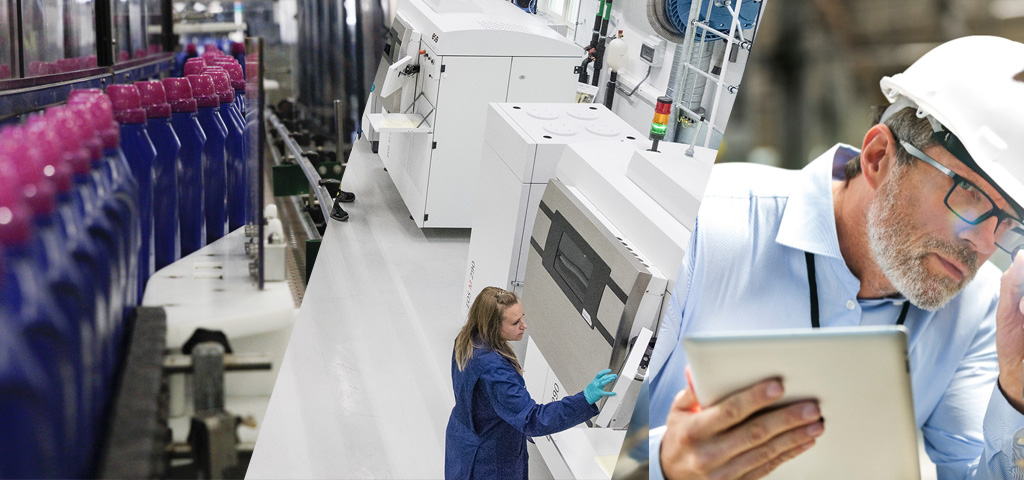 If uncertainty is a concerning phenomenon, the ingenuity and innovations that result are far more impactful for humankind. Manufacturers are navigating this difficult period, not as the status-quo, but rather with creativity to support the current situation. Flexibility and agility in manufacturing is not a target anymore; it is a necessity, and supporting systems play a key role in enabling this flexibility.
The alcoholic beverage industry has adapted production "overnight" and transformed to mass produce hand sanitizers. This requires quick adoption to recipes and formulations, balancing the use of production and packaging equipment, and traceability for safe delivery of products.
Automotive and discrete manufacturers are retooling their facilities to produce much-needed medical equipment and parts. Manufacturers capable of additive manufacturing (from small to large enterprises) are printing medical equipment components, parts, and masks. This not only requires connecting 3D design data to printers, but also optimizing scheduling of printers and enabling full traceability of printed parts. Ultimately, the safe and quality delivery of parts is critical in downstream usage.
Irrespective of current uncertainties and industry dynamics, manufacturers and their suppliers must comply to the industry norms for audits & compliance. Remote supplier audits and proof of evidence is crucial to safe and compliant products.
With Opcenter, our software for manufacturing operations management (part of our company's Xcelerator portfolio), Siemens is not only supporting our customers today, but also bringing tools and technologies to empower manufacturers for tomorrow.
This article first appeared on the Siemens Digital Industries Software blog at https://blogs.sw.siemens.com/opcenter/manufacturers-ingenuity-during-uncertainty/