Products
Gruppo Campari Adopts Comprehensive Process Manufacturing Suite to Unify Global Operations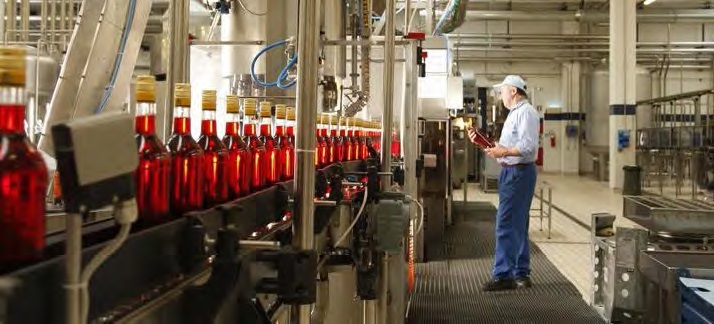 In a recent blog, we described Gruppo Campari's (the world's sixth largest company in the global brand beverage industry) adoption of an enterprise-wide specification management system, and its impact on streamlining worldwide operations. They selected SIMATIC IT Interspec from Siemens PLM Software as their global solution.
With Siemens' comprehensive, integrated portfolio of products, Gruppo Campari was able to expand their digital infrastructure as they continue on their global transformation vision. The company has
implemented additional SIMATIC IT modules, including SIMATIC IT R&D Suite for research and development and SIMATIC IT Unilab, one of the most popular and appreciated laboratory information management systems (LIMS) in the process industry.
SIMATIC IT Unilab interfaces on one side with SAP and on the other with SIMATIC IT Interspec. When a product comes in from a supplier or internal production, SAP sends to SIMATIC IT Unilab a sample verification request, then the operator sends back to SAP a "released" or "blocked" decision. If released, SIMATIC IT Interspec transfers specifications to the laboratory.
"The implementation of SIMATIC IT Unilab started in 2015 in Scotland, in a small plant where we produce Glen Grant, one of our whiskeys," Rocca says. "Now we are extending it to the site in Jamaica, much more complex by dimensions and product mix. SIMATIC IT Unilab is another step forward in process digitalization and integration, as it helps streamline our operations and automate communications among different functions and previously manual tasks."
The architecture implemented by Gruppo Campari also includes equipment performance monitoring using SIMATIC IT overall equipment effectiveness (OEE) technology.
"The project with Siemens started from the urgent need to manage technical specifications," says Carlo Bidoglia, Global Application Director PSC, Gruppo Campari. "From the beginning, the roadmap also included a module to measure quality and overall equipment effectiveness." Until then, OEE had been measured by manually collecting data into an Excel spreadsheet and applying internal computing models and rules. With the Siemens solution, the company has developed an OEE project for standardized and simplified data collection and processing across three Italian sites, creating dashboards to view production line performance, and most of all to provide maintenance with more accurate information and indicators than in the past.
Find out more about Gruppo Campari's digital transformation journey for process manufacturing. Download the case study
This article first appeared on the Siemens Digital Industries Software blog at https://blogs.sw.siemens.com/opcenter/gruppo-campari-adopts-comprehensive-process-manufacturing-suite-to-unify-global-operations/