Defining the Value Streams in Medical Device Manufacturing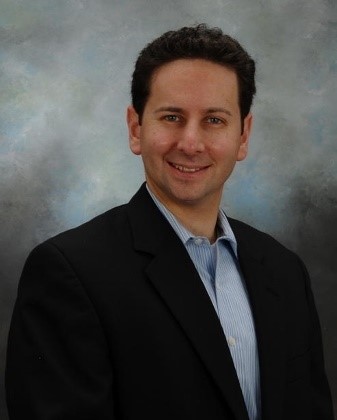 We recently interviewed Jason Spiegler, Sr Director, Industry Portfolio Development at Siemens PLM. Jason has a wealth of experience working with Medical Device manufacturers, as well as the FDA, in championing the pursuit of quality as the industry delivers life-saving and life-enhancing innovation to the market.
In this first blog of the series, we asked Jason about how he views the key value streams within Medical Device manufacturing, and how leading manufacturers are leveraging today's technology to streamline their processes, and drive higher quality and efficiency.
Here's what Jason had to say:
Let me start with the idea of a value stream. In our context of digitalization, a value stream can be used to capture the flow of information across a set of activities within a process or processes that create value for the customer. The more we can optimize and improve the flow of information using data and software technology, the more value we create in the form of speed, cost, and quality.
From engaging with many customers and the FDA within the Medical Devices and Diagnostics industry, we identified six key common value streams where we can focus our solutions to create more customer value.
DESIGN EXCELLENCE – is about enabling our customers to improve productivity of design resource throughput, with increased robust design performance. Every medical device firm wants to figure out how to optimize their design – understand which designs will generate the best performance and best patient outcomes. How can you do this more rapidly? With less cost? With better design quality while reducing program risk? By analyzing the value stream map of their design processes, a firm can then identify resource bottlenecks and waste in their processes, and apply software technology solutions that enable improved interdisciplinary design integration and standardization for the flow of information across various design teams, suppliers, etc. An example of a value stream that is resource intensive and often a bottleneck in design is physical prototyping and testing. We are very excited about the increased use of modeling and simulation software technology, along with virtual reality, to reduce the heavy dependency on physical testing in this value stream, leading to inclusion of digitally simulated testing as evidence in FDA submissions. By using simulation to generate "digital evidence," a firm can combine this with "real-world evidence" and physical evidence (e.g. from clinical trials), to guide, augment and reduce the size/duration of clinical trials while improving the robustness of the design. In a recent meeting with the FDA, we coined the term "Digital Evidence Generation" as shorthand for describing the use of modeling & simulation testing in the Design Excellence value stream. The same Design Excellence value stream concepts can be extended to how Manufacturing equipment and processes are designed. There are many opportunities to streamline manufacturing engineering processes and remove waste.
OPERATIONAL EXCELLENCE – enables our customers to improve productivity and reduce COGS across their global operations. Many manufacturers already have Lean or Six Sigma type programs for this value stream. Digitalization and the value stream approach builds on this, increasing the business benefits of Operational Excellence to a much higher level. By integrating the digital, virtual world of manufacturing process design, modeling, and simulation with the physical world of manufacturing qualification, execution and enforcing control on the shop floor through operators, machines, methods, measures, and materials (the 5Ms), we can drive value for both steady-state manufacturing and process improvement use cases.
DESIGN / MAKE ANYWHERE – enables standardization to provide agility for manufacturing process transfer across a medical device firm's enterprise. This increases agility, consistency, and speed while reducing complex variation in transfer methods. Use cases may include Design transfer (as part of a new product introduction, or changes to a product or process) and Product Line transfers (as part of acquisition onboarding, or global plant consolidation/expansion initiatives). For example, let's look at acquisition onboarding. If you are an Operations executive, you will want visibility as fast as possible into the health of your newly acquired plant's shop floor. You may even want to transfer the newly acquired product lines to another plant, and shut down the acquired facility. Digitalization applied to the Design/Make Anywhere value stream can significantly accelerate this, while providing control andimproved visibility. Think about the cost to operate a plant… shaving off one or two months in a product line transfer can create huge value…especially if acquisitions are a major part of your business strategy. Digitalization must be a core competency for a firm with this strategy. I recall being astonished when learning of a relatively large firm that planned to grow by 50% in 3 years through small acquisitions, but the CFO had no plans to invest in Digitalization to upgrade their antiquated IT infrastructure. Unfortunately, this is an example of a flawed strategy, doomed to miss synergy targets related to speed, cost, and quality.
REDUCED TIME TO CLEARANCE – is about accelerating speed in optimizing design, generating validated evidence for a submission or a tech file, and getting products cleared or approved by regulatory agencies. In addition to cutting down internal design and regulatory preparation cycle times, digitalizing this value stream will reduce submission deficiencies, enable firms to more rapidly respond to regulatory objections or questions, and improve product launch schedule performance. Use cases include both new product introductions and sustaining engineering, such as modifying an existing 510(k) or PMA. Through our strong engagement with the FDA Case for Quality initiative, we have helped facilitate very compelling, provoking, and exciting conversations with medical device firms and FDA that have helped identify meaningful "Time to Market" incentives for demonstrating sustained manufacturing quality excellence, as well as the enabling "high manufacturing quality" capabilities. The business case for Case for Quality from a manufacturing perspective is that by investing in higher manufacturing quality best practices and tools, firms may realize value from much faster FDA clearance, approvals, modified PMA notifications, forgo surveillance inspections, etc. Intelligent Design Control, powered by digitalization, is a best practice and helps firms get to market faster.
PRODUCT QUALITY EXCELLENCE. This is my favorite, having come from quality management in my prior roles in the medical device industry. Our integrated solutions that enable this value stream help customers reduce variation; lower risk and the cost of quality; improve traceability; design higher product and process quality in; …across their global enterprise. This value stream is about driving high product quality, across design, across manufacturing, across supply, across service. How are you automating "error proofing" in design and manufacturing? How are you collecting robust metrics and then applying advanced analytics, going from reactive, late stage issue detection to issue prediction earlier in the lifecycle? How are you preventing quality issues from leaking downstream in the first place? How are you using rapid root cause analysis with dynamic risk management and big data analytics to differentiate in the customer/patient experience? When we talk about the product quality excellence value stream, we are talking about digitalization that drives increased speed, control, and visibility. We also have a solution for automating computer system validation (CSV) in a streamlined, risk-based approach for non-product software (MES, ERP, QMS, LIMS, LMS, etc), which can significantly reduce the time of implementation and subsequent updates. The FDA is very supportive of technology that can help automate and reduce the burden of manual CSV activities.
3D PRINTING AND PERSONALIZATION – This value stream involves the application of some truly innovative technology in additive design, additive manufacturing planning, and additive manufacturing production. Use cases include R&D prototyping, "lot size of 1", and highly distributed, localized manufacturing. This is an emerging value stream, which has different relevance and maturity depending on the manufacturing processes used to make your medical devices. For example, the Personalization and Additive Manufacturing value stream is the most mature in the Orthopedic and Dental segment. But as this revolutionary technology is industrialized, the applicability to an ever bigger share of manufacturing will be realized.
Software technology can play a major role in the connection and flow of information across all of the steps in a particular value stream, collecting data that, coupled with analytics, provides insight about how that product is being manufactured, and whether it is being manufactured properly. Software technology can also serve to control the process, error proofing everything that happens across the production line. Of course, the automation associated with software technology can increase the speed of design and production and decrease the consumption of resources.
In the next blog in this series, we ask Jason to elaborate on the application of technology to enable these value streams for Medical Device manufacturers.
This article first appeared on the Siemens Digital Industries Software blog at https://blogs.sw.siemens.com/opcenter/defining-the-value-streams-in-medical-device-manufacturing/