CASE STUDY: BASF reduces batch production time by 5 – 10%

Using Siemens Opcenter, leading chemicals company streamlines production with digital manufacturing
BASF, one of the world's largest chemical companies, has achieved the highest levels of operational excellence by streamlining the production of their crop protection solutions for soil management, plant health, pest control and digital farming. Their Xemium® product is an active and environmentally safe fungicide that enables highly reliable crop protection for greater yields, helping growers combine profitability with environment protection.
Xemium production runs 24 hours a day, 365 days per year and involves both continuous and batch processes as well as laboratory analyses for quality control and end-of-line packaging. BASF sought a digital solution that would help them reliably produce and package their fungicides, improve production transparency, and maximize productivity. They chose Siemens Opcenter as their foundation for digital manufacturing.
Opcenter allowed BASF to create vertical process integration, closing the digital gap between ERP and SCADA systems. Quality control was integrated throughout their digitalized production processes, with handheld scanners improving their data acquisition from operations.
The result was a complete digital thread that streamlined their manufacturing operations, reducing their batch production time by 5 to 10 percent. They were able to eliminate 5 days of manual paperwork per month by digitalizing their processes and capturing production data automatically. Their fungicide supply was delivered on a more timely schedule for their customers, promoting sustainable, high-yield farming.
Read the entire case study to learn how BASF partnered with Siemens to implement their end-to-end digital manufacturing solution, the details of their solution architecture, and how you can apply these strategies to your own operations.
---
Weaving a digital thread to streamline the production of crop protection agent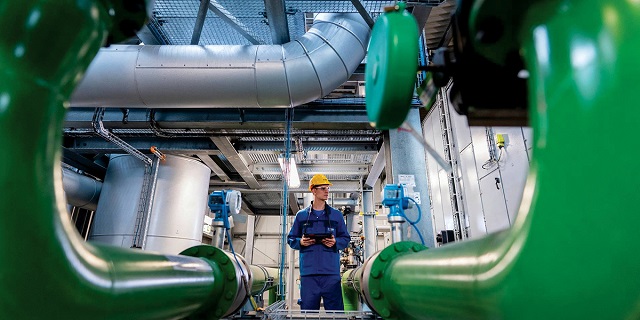 "Using Opcenter Execution Process allowed us to weave a digital thread across the entire production process for this fungicide designed to promote sustainable high-yield farming. "
– Dr. Moritz Hofherr,Automation Engineer BASF

Read the study here
This article first appeared on the Siemens Digital Industries Software blog at https://blogs.sw.siemens.com/opcenter/case-study-basf-reduces-batch-production-time-by-5-10/