Products
AVAILABLE NOW! Opcenter Intelligence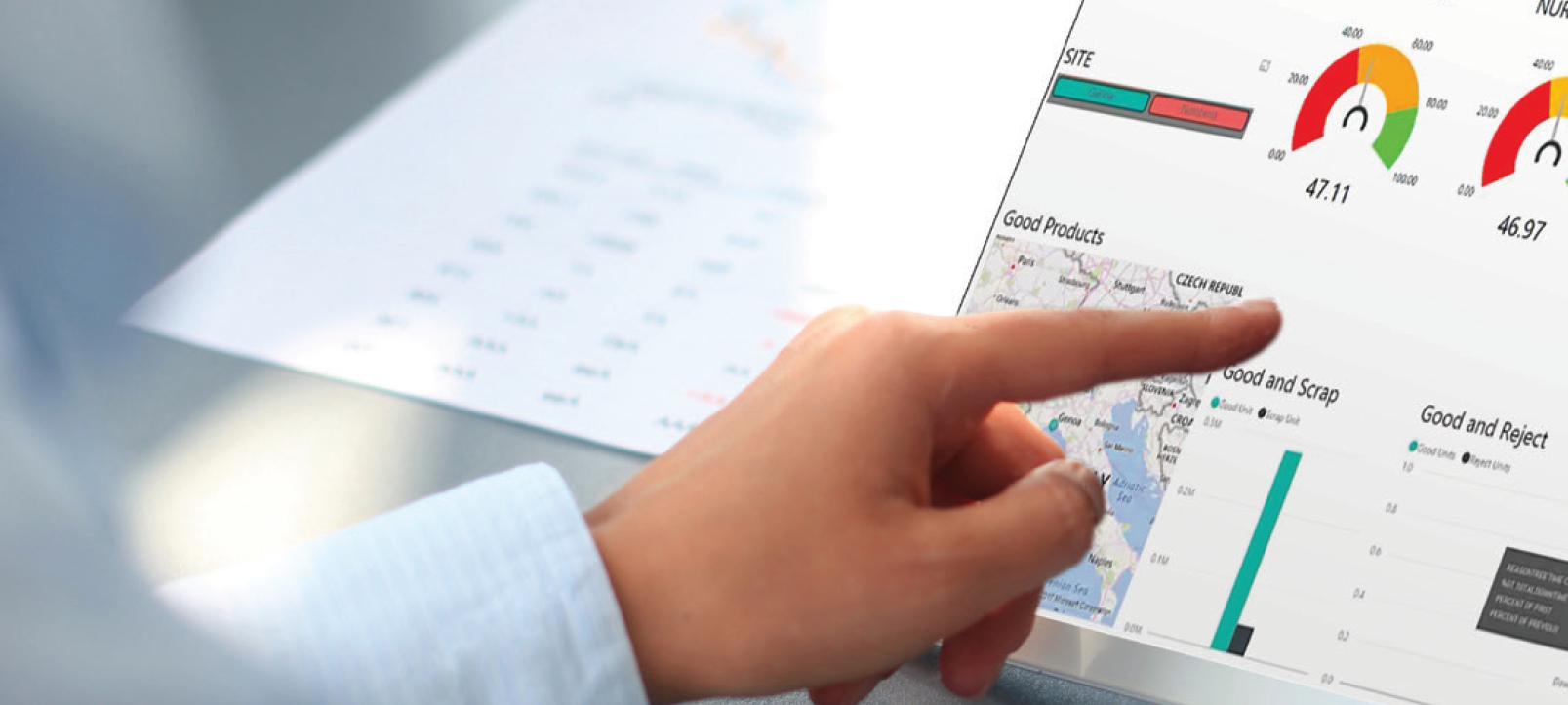 Process visibility, faster and more up-to-date decision making enables global performance excellence
Answers to market demands
Digitalization is revolutionizing our economy and business models. Customers are increasingly able to tell manufacturers exactly what they want and when. To address this challenge, manufacturers need to significantly reduce their time-to-market while massively increasing flexibility to enable individualized mass production while reducing energy and resource consumption. Solutions to address this challenge are developed by initiatives such as the Internet of Things and Industry 4.0.
Opcenter Intelligence is a modern enterprise manufacturing intelligence solution targeting the current and future transformational technologies that are shaping the future of data analytics for manufacturing: mobile internet, cloud computing and advanced analytics.
Opcenter Intelligence connects, organizes and aggregates manufacturing data from disparate company sources into cohesive, intelligent and contextualized information in order to gain immediate and actionable insights. The information includes process data combined with business information, operations data and key performance indicators (KPIs) that affect manufacturing.
The new update brings you the following benefits:
Enhance collaboration and visibility across company silos
Increase efficiency and productivity
Better make-versus-buy decisions
More accurately predict delivery times
Continuously updated information
Improve decision making
Siemens MOM solutions standardize and optimize manufacturing processes to minimize lead times, optimize asset utilization, reduce global time-to-market and increase production visibility and responsiveness. The solutions are part of the Xcelerator™ portfolio of integrated solutions and services from Siemens Digital Industries Software.
Features
Uniform platform for operational and enterprise data provides a common vision across the company
Governance and data integration for MOM ecosystem
Self-service data management to fulfill new business needs
Self-service analytics enable everyone to analyze and discover new business values
Scalable solution from plant to enterprise
Already using Opcenter Intelligence? See what's new.
MES/MOM for the digital enterprise Siemens helps manufacturers become digital enterprises by enabling them to digitalize and integrate the entire industrial value chain through product lifecycle management (PLM) solutions, manufacturing execution system (MES) and manufacturing operations management (MOM) solutions and Totally Integrated Automation (TIA) equipment. MES/MOM is the core element linking PLM to shop floor automation and providing manufacturers with a real-time industry software layer. Siemens MES, quality management system (QMS), advanced planning and scheduling (APS) and enterprise manufacturing intelligence (EMI) solutions are part of its MOM system, offering a holistic approach to improving manufacturing operations performance and consolidating the management of production execution, sequencing, nonconformance handling and end-to-end quality within one system.
Find out more about Opcenter Intelligence.
This article first appeared on the Siemens Digital Industries Software blog at https://blogs.sw.siemens.com/opcenter/available-now-opcenter-intelligence/