Products
AVAILABLE NOW! Opcenter Execution Process 3.3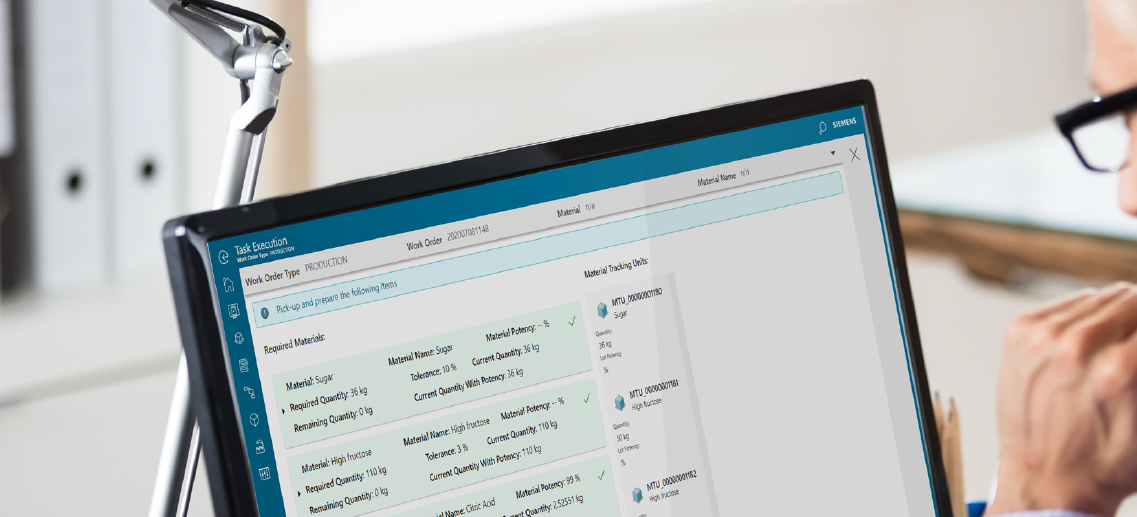 A new version of our MES for Process Industries is available: Opcenter Execution Process 3.3.
Enabling process-driven manufacturing through a scalable approach
In this release, the integration with SIMATIC BATCH is further enhanced with full high-availability and new functionalities. It is now easier to trigger a workflow execution in Opcenter Execution Process (Opcenter EX PR) based on SIMATIC BATCH events, which will guide and control shop floor activities. For example, during the execution of a batch, it may be necessary to perform a quality check or add or discharge materials. The actions for the quality checks can be performed on Opcenter EX PR, using the new quality tasks orchestrated in a workflow, including work instructions to guide the operator. Once the actions have been correctly performed, Opcenter EX PR can send back the results of the actions and reactivate the batch execution.
Siemens Opcenter Execution Process 3.3 brings you the following benefits:
Provides visibility and synchronization with all manufacturing operations
Facilitates native orchestration of heterogeneous activities
Delivers full traceability of operations and materials
Integrates sampling and quality control with Opcenter RD&L
Supports multiple versions of SIMATIC BATCH software
This is possible thanks to features such as:
SIMATIC BATCH integration enhancements
Quality execution and native integration with Opcenter RD&L
At-line testing task integrated with Opcenter RD&L
Offline testing task enhancements
Material issuing enhancements
New step flow app
New configuration app
Revised user manual
New production historical records (traces)
Already using Opcenter Execution Process? See what's new in version 3.3
Want to learn more? Using Opcenter Execution Process as a MOM platform enables seamless integration with scheduling, quality, and manufacturing intelligence, which delivers interactive dashboards for analysis of production data. For New Product Development & Introduction, Opcenter Execution Process enables the transformation of recipes from "generic" specifications to detailed "master" instructions, ready for order scheduling and execution. Find out more about Opcenter Execution Process
This article first appeared on the Siemens Digital Industries Software blog at https://blogs.sw.siemens.com/opcenter/available-now-opcenter-execution-process-3-3/