Industrializing Additive Manufacturing – 3rd Quarter Wrap-up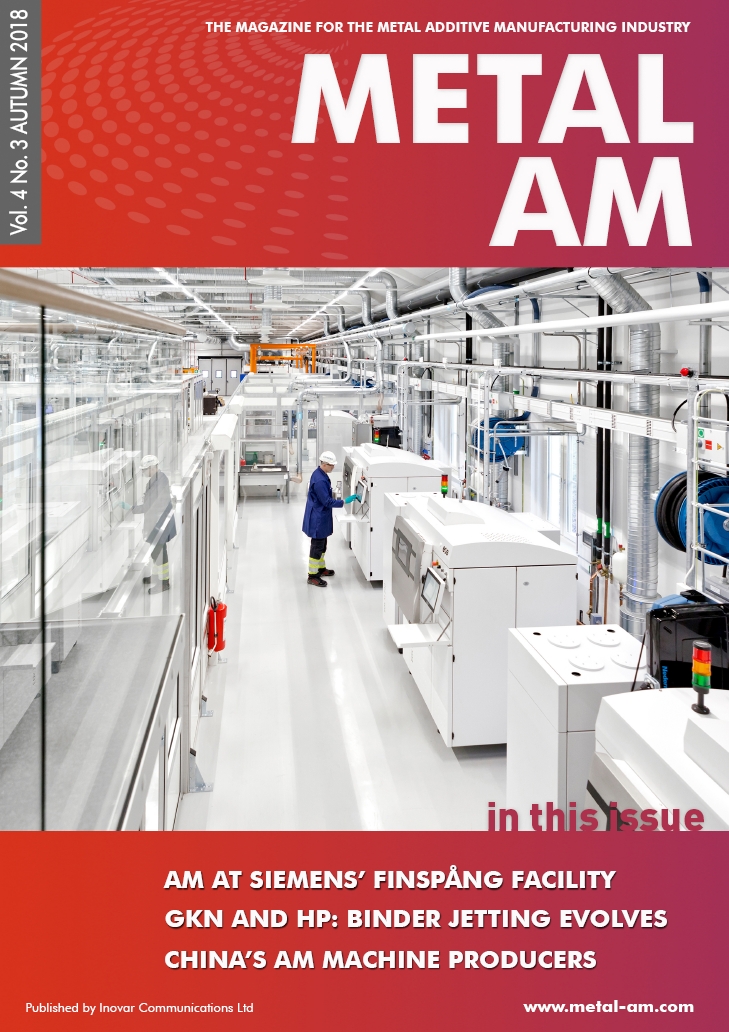 It has been a while since I have written on the status of our additive manufacturing efforts and a lot has happened in the interim. The winds of change continue to blow across the additive manufacturing landscape and companies across industry are striving to keep ahead. The near future promises much of the same, but rest assured, we at Siemens are keeping our eyes on the ball. Our goal is to help you industrialize additive manufacturing so you can design and produce useful parts at scale. Therefore, you may have seen us over the past quarter working to get our message out to people in the industry, like you. However, if you missed us, here is a wrap-up of where we have been and what we have been doing.
IMTS/AM Conference 2018
IMTS is the world's largest conference for manufacturing. It spans over one million square feet of exhibit space, has over 2500 companies with exhibits, and registered almost 130,000 people as attendees. The exhibition space included a special area for additive manufacturing, and Gardner Media hosted a parallel additive manufacturing conference.
Siemens participated in the IMTS 2018 conference with a large booth describing both the hardware and software sides of our business. Exhibit stations included the additive manufacturing end-to-end solution and the new Additive Manufacturing Network as well as standard CAM software and CNC hardware displays.
Aaron Frankel presenting at the AM Conference 2018.
Siemens was also an active participant in the parallel AM Conference 2018. We had a small exhibit booth where we displayed the Bugatti wing assembly and I was lucky enough to meet quite a few people who stopped by to talk additive. Aaron Frankel also gave the closing keynote speech in cooperation with the team from Hackrod. The session was a great way to close out a very interesting and informative conference and several people came up afterwards to talk with Aaron, Slade, and Mouse about their exciting vision for the future of manufacturing.
Metal AM Magazine
If you have not yet seen the October issue of Metal AM Magazine, Siemens is featured on the cover and in a major article beginning on page 117. The article features the Siemens facility in Finspång, Sweden and their innovative work using AM to re-imagine a burner for an energy turbine. The results of that work continue to pay dividends and the parts created are in service across the world.
The Autumn 2018 issue of Metal AM Magazine featuring Siemens.The combination of design for additive manufacturing (DFAM) with unique AM use cases like burner tip repair and assembly consolidation make for a very compelling story about the possibilities of AM. We hope you enjoy the article and find it informative. In fact, if you happen to be at Formnext this month, we welcome you to come by the Siemens booth to discuss the contents and pick up a physical copy.
Engineering.com
Speaking of articles, engineering.com ran a series of articles (Part 1, Part 2) on the state of additive manufacturing process simulation. This two-part series polled multiple companies in the additive manufacturing software space in an effort to get a lay-of-the-land concerning methods for simulating the additive manufacturing process. Siemens' responses to the questions asked were included in Part 2.
Simulation of the additive manufacturing process is something that is getting more and more attention as companies begin to adopt additive manufacturing. As usual, Siemens is working diligently to ensure that our customers have the best data available to make important decisions when executing the additive manufacturing workflow and this includes AM process simulation.
Looking forward to 2018 Q4 and beyond:
There are a few things to note about future events. First, Siemens will be at Formnext in Frankfurt, November 13th through 16th. If you are at the show, we invite you to visit the Siemens booth (Hall 3.0 – E50) where we will be glad to walk you through all the various aspects of our additive manufacturing solutions. Many of our European colleagues will attend, and experts in AM from Siemens will be on-hand to answer your questions and walk interested parties through our full additive manufacturing solution.
In addition, earlier in the year, we announced that PLM World in the US will become Realize Live in 2019, and the call for user presentations has gone out. If you have any interest in presenting at the user group next year and would like some assistance putting together a presentation or if you're interested in doing a tag-team presentation with someone from Siemens, please contact us here at Siemens. The deadline for presentation submissions is December 10, 2018. If you are interested in presenting on additive manufacturing in particular, please feel free to contact me directly at Ashley.eckhoff@siemens.com. I will be glad to assist you in any way I can.
Q3 proved to be an amazingly active quarter for additive manufacturing at Siemens. We look forward to meeting people at various events in Q4, and we will continue to talk with customers and others in the industry about industrializing additive manufacturing as we close the book on 2018.
This article first appeared on the Siemens Digital Industries Software blog at https://blogs.sw.siemens.com/nx-manufacturing/industrializing-additive-manufacturing-3rd-quarter-wrap-up/