Products
How analytics can be used to drive effective business decisions around additive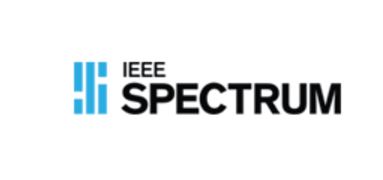 Join us for an IEEE Spectrum – Tech Insider Webinar: How Analytics can be used to Drive More Effective Business Decisions around Additive Manufacturing
When:Tuesday, August 15th at 2:00 pm Eastern Daylight Time
Who: Jeff Spencer, Portfolio Development Executive. Jeff Spencer is a Portfolio Development Executive at Siemens with over 22 years of industry experience in Big Data Analytics, 3D Design and Product Lifecycle Management.
Ashley Eckhoff, Marketing Manager.Ashley Eckhoff holds BS Degrees in Electrical Engineering and Computer Engineering from University of Missouri, Columbia. Ashley has been at Siemens for 20 years, during which he has had multiple responsibilities in both product design and marketing. He is currently specializing in the NX manufacturing engineering area focused on additive manufacturing.
What: The digitalization journey continues. From our foundation presentation "How Digitalization is transforming the Electronics Industry", we continue along the connected journey to adopting a digitalization strategy. Manufacturers are increasingly looking to disruptive technologies like Additive Manufacturing to enable on demand production, produce components never before possible and reduce order to cash cycle time. Even though 3D Printers are more accessible than ever, moving from prototyping to meaningful volume production still requires a significant investment in capital, process change and retooling of personnel. Going beyond the basic technology of 3D printing, this session draws from recent collaboration between leading manufactures who are seeking to fully understand the "why" to additive manufacturing and how data analytics can be used to drive more effective business decisions.
In this presentation we'll uncover details and best practices that can shed light on how to best take advantage of additive manufacturing and provide insight on the direction your business needs to go, not just to survive but to thrive in today's world:


If 3D Printing can solve a problem, is it the most profitable solution?


How to uncover essential attributes and rules for cost, quantity, materials, size, assemblies etc…details that lack meaningful value unless they can be evaluated together to drive effective decisions


Uncovering and collecting the details that are typically hidden in a mess disparate and out-of-context IT systems, information that can fundamentally alter your decision making with regard to additive manufacturing


Understanding and interpreting this information and decision points, and using it to determine if a part can or should be printed


We believe a new data analytics approach to unify, contextualize and present simplified business insights for proper component/part selection has the potential to dramatically improve the return from 3D printing. All by focusing valuable capital resources to produce the right parts at the right time. Please join us while we take a deeper dive into some of the new and fascinating areas and technological advances that are transforming the electronics industry.
Register Now!
This article first appeared on the Siemens Digital Industries Software blog at https://blogs.sw.siemens.com/nx-manufacturing/how-analytics-can-be-used-to-drive-effective-business-decisions-around-additive/