Products
Executive Insight: Boosting manufacturers big and small with PLM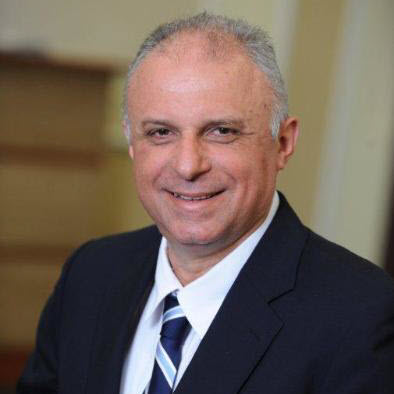 By Zvi Feuer
Senior VP of Manufacturing Software for Siemens PLM Software
I'm doing a lot a traveling these days to places like Moscow, Dallas, Detroit, and Nuremburg. While much of the media's discussion about the state of global manufacturing is negative, my experience with our customers is just the opposite. I've met with large manufacturing enterprises and small machine shops all over the globe that are prospering by taking advantage of product lifecycle management (PLM) technology.
It's exciting.
Manufacturers are breaking through traditional operational barriers to achieve new levels of success. By effectively using PLM technology, they're cutting costs and generating revenue at unprecedented levels. Here are just a few examples:
Low-volume manufacturers are able to fulfill orders much more quickly with fewer resources, and with more confidence than previously possible. Manufacturing planning time as well as prove-outs are significantly reduced or eliminated with the use of PLM technology, which enables the user to automatically generate production-ready computer numerical control (CNC) output for machine tools. This new engineer-to-order process for personalized medical devices illustrates an innovative departure from standard-off-the-shelf manufacture to a mass customization mode.
Machining time counts
High-volume part manufacturers, like many of our customers in the automotive industry, use PLM to decrease cycle times and reduce process variability. For example, highly complex machining lines are fine-tuned using simulation, visualization and optimization tools to ensure parts are machined in a timely fashion.
Using PLM also gives a company the flexibility to cost effectively manufacture parts to desired quality in the geographic location of its choice. By providing accessibility to manufacturing information while also ensuring strict data security, control and adherence to requirements, the use of PLM eliminates variability in the process, whether the job is done internally or outsourced regardless of location. ANDRITZ Ritz, an industrial pump manufacturer, uses PLM-CNC integration to seamlessly flow CAD/CAM data to machine tool controllers and shop floor personnel, automating production processes and saving time and money.
Driving program costs down
PLM also helps companies to drive program costs down and to improve customer satisfaction and loyalty by ensuring consistent definition, measurement and interpretation of quality requirements. Some of our customers in high tech electronics and automotive suppliers, like Delphi Thermal, use integrated PLM technology and a "standard quality language" across the extended enterprise to reduce variation associated with interpretation and inspection of design requirements.
One emerging area to watch
The role of social media in manufacturing is expanding. New companies such as Local Motors are challenging traditional business practices by crowd-sourcing designs and production. Sometimes our online collective "social" knowledge and services can offer better alternatives to in-house tribal knowledge and capabilities. We must not forget that this resource is readily accessible. As a PLM solution provider, we're expanding our presence in social media and you can tap into our customer community expertise in the NX Manufacturing Forum.
PLM technology can be used to diminish limitations
It is inspiring to work with companies that are using PLM to drive innovation that leads to more profitable manufacturing operations. Let's drive manufacturing to new extremes together. I encourage you to share your thoughts and opinions about PLM for manufacturing with me, my team and your peers in this forum.
We look forward to hearing from and working with you.
Zvi Feuer
About the Author
| | |
| --- | --- |
| | Zvi Feuer is the Senior VP of Manufacturing Engineering Software for Siemens PLM Software. His responsibilities include leading global teams to develop software and service solutions that range from production and service facility optimization, assembly line design, production system development and validation, to CNC machine programming. He has over 25 years of experience in enterprise software business management with a primary focus in manufacturing. |
This article first appeared on the Siemens Digital Industries Software blog at https://blogs.sw.siemens.com/nx-manufacturing/executive-insight-boosting-manufacturers-big-and-small-with-plm/