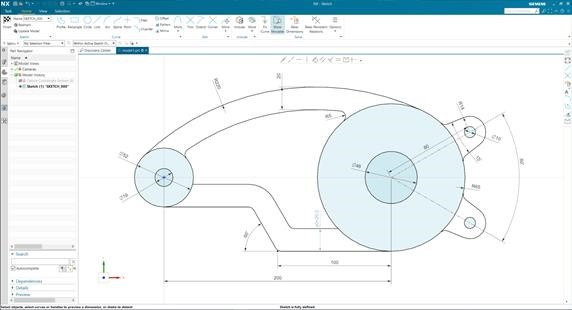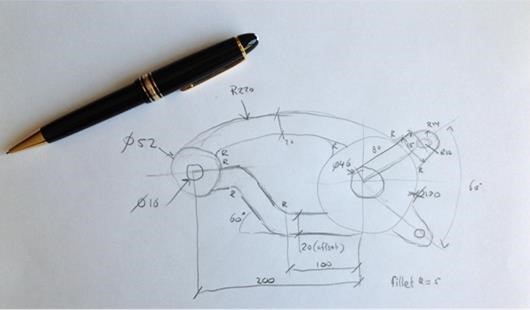 We are getting underway with season 2 of the Next Generation Podcast. This month, we are talking about Sketching in CAD. While the technology revolutionized the way designers worked in the 80's, until recently, not much had changed in the technology since then. In this episode, we speak with Mike Yoder and Jeff Shagena from the Product Engineering team at Siemens Digital Industries Software to break it all down.
The importance of sketching in product design
When an engineer is given a design problem, it's virtually instinct to reach for a pencil and paper to start analyzing the problem, which leads to visual clues for finding possible solutions. And this has been the case for hundreds of years, frankly. Many of the greatest engineers and inventors throughout history have well-documented sketches and engineering drawings of their ideas before they ever created anything material.
The sketch solver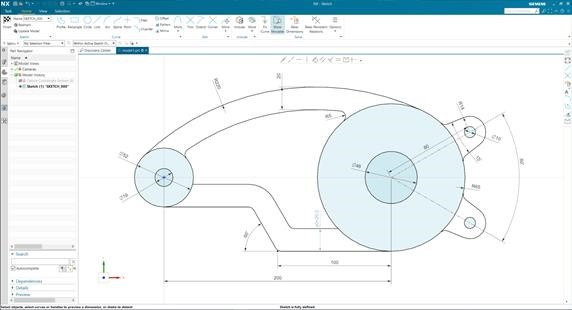 When it comes to the new NX sketch solver, it enables users to make the changes they want without sketch capabilities locking up or becoming over-constrained because a geometric or dimensional constraint is preventing the sketcher from making the change. The NX sketch solver provides the user with total design freedom, and the usage of AI to help make this possible will continue to help users work smarter moving forward. Ai now captures and maintains users' design intent and automatically maintains it as users make changes to sketches without the need for the user to manually apply geometric constraints.
The sketcher automatically finds geometric relations in real-time when a user selects a portion of the sketch that they want to modify. Because NX sketch recognizes geometric relations automatically, geometric constraints are no longer required to maintain your sketch. As a result, users will no longer encounter "over constrained" or conflicting conditions with constraints, nor the vague guidance on how to resolve such issues.
"We found that the typical sketch user spends a significant amount of their time, sometimes up to 75% even, in the sketcher editing"
Sketch editing
Considerable efforts are often spent to try to understand and resolve the problem (over constrained sketch, dimension issues, etc.), which can lead to high degrees of frustration, culminating with users often simply deleting geometry, constraints, dimensions, and starting over.
No matter whether it's a small or large portion of the sketch that you decide to redo, this is highly unfortunate due to the amount of time and effort wasted, and it's far from the ideal behavior – it's not the user's fault; a sketcher can be quite restrictive in some situations, and that is why NX sketch found a better way.
Listen now to this episode of the Next Generation Design podcast for more on sketcher technology and the productivity improvements users can now experience.
FAQ's about Sketching in 3DCAD answered in this episode:
Why is Sketch such an important part of the design process?
How has sketching changed over the years?
How did NX change things across the industry?
What role does artificial intelligence play in this new software?
What's up next for sketch technology?
This article first appeared on the Siemens Digital Industries Software blog at https://blogs.sw.siemens.com/nx-design/shaking-up-sketch/