Products
NX 12.0.1 Maintenance Release Is Now Available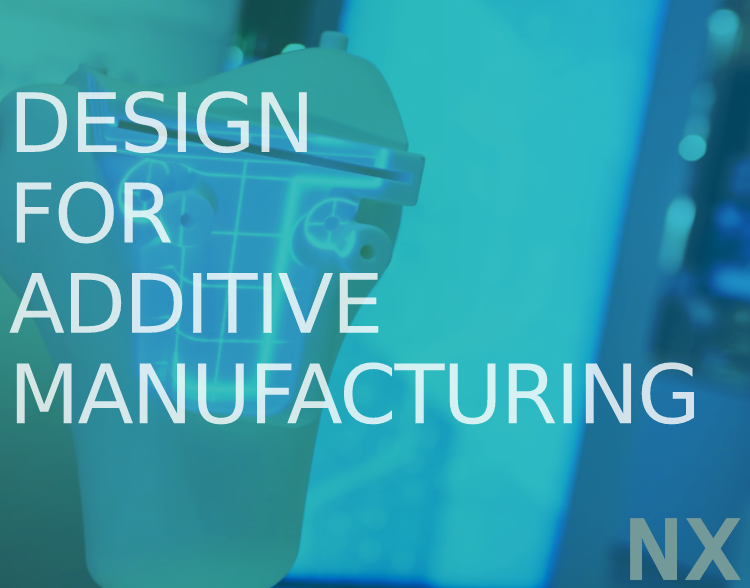 We are pleased to inform you that NX 12.0.1 is now available on the Siemens PLM download server. NX 12.0.1 is an accumulation of fixes and small enhancements built for installation on top of Windows 64-Bit and Linux 64-Bit images of NX 12.0.0.
The only true open and integrated software that unites the best tools in a single platform just got better. Experience next generation design with solutions to the challenges that we face in today's market.
Multi-Disciplinary Design:
NX 12 provides that solution with the only scalable multidisciplinary platform available in the market today, uniting electrical, mechanical and control systems through close integration with Mentor Graphics Capital Harness and Xpedition. NX 12 removes the barriers to innovation at every step of the process from development to manufacturing, to help companies rise above the challenges of today's rapidly shortening product lifecycle.
Generative Design:
Generative design is now a necessity in product development. Engineers constrained by time limits frequently choose the first feasible design rather than the optimal one. It is imperative that companies adopt tools which empower engineers to find the best design to meet requirements sooner in the development process in order to stay competitive. Generative software runs through more design possibilities than a human is able to, allowing the designer to pick the best of these.
Design For Additive Manufacturing:
As design evolves, so too must the manufacturing process.
Additive manufacturing enables the production of optimized designs previously impossible or too expensive to make. NX 12 meets the unique challenges of designing, optimizing, and building components using the latest additive manufacturing methods. In the constant drive to reduce
component weight and improve resource usage, companies are looking to incorporate lattice structures into design in order to meet these goals without compromising on strength and structural integrity. NX 12 delivers new approaches to design for additive manufacturing including the ability to add lattice. Convergent Modeling makes it possible to work directly with facet geometry such as these lattice structures, saving companies from the lengthy data conversion process normally required to work with such geometry. This enables companies to deliver lighter, stronger products to market in much less time.
_________________________________________________________________________________________
Please see the release notes below:
Please note that this Maintenance Release will only be shipped (on DVD) by request.
To find the release package(s) for your platform(s) click on the following link or enter the URL in your browser address window (Note: A valid WebKey account is required):
https://download.industrysoftware.automation.siemens.com/
From the download page, enter "nx-12.0.1″ (including the quotes) in the Search box to see a list of links to the release letter and available release packages.
Alternatively, the release packages can be found using the file navigator by selecting 'NX' from the products menu on the left and then navigating through the directory structure by selecting: Product updates -> Maintenance-release -> Nx12 -> [platform].
NX 12.0.1 also includes updates for the Release Notes, What's New and NX Help documentation. This update is separate from the Maintenance Release package and can be downloaded from the same platform folders, or you can access the documentation from the Siemens PLM Doc Center website.


Please note that the download zip file has been split into 3 smaller files using WinZip, instead of one large file. Because of this change you will need WinZip, or 7-Zip, to extract the downloaded files. Please refer to the README file for more information and for Maintenance Release installation instructions.
This article first appeared on the Siemens Digital Industries Software blog at https://blogs.sw.siemens.com/nx-design/nx-12-0-1-maintenance-release-is-now-available/