Mastering Digital Twins and Digital Threads: The Keys to Digitalization in Aerospace & Defense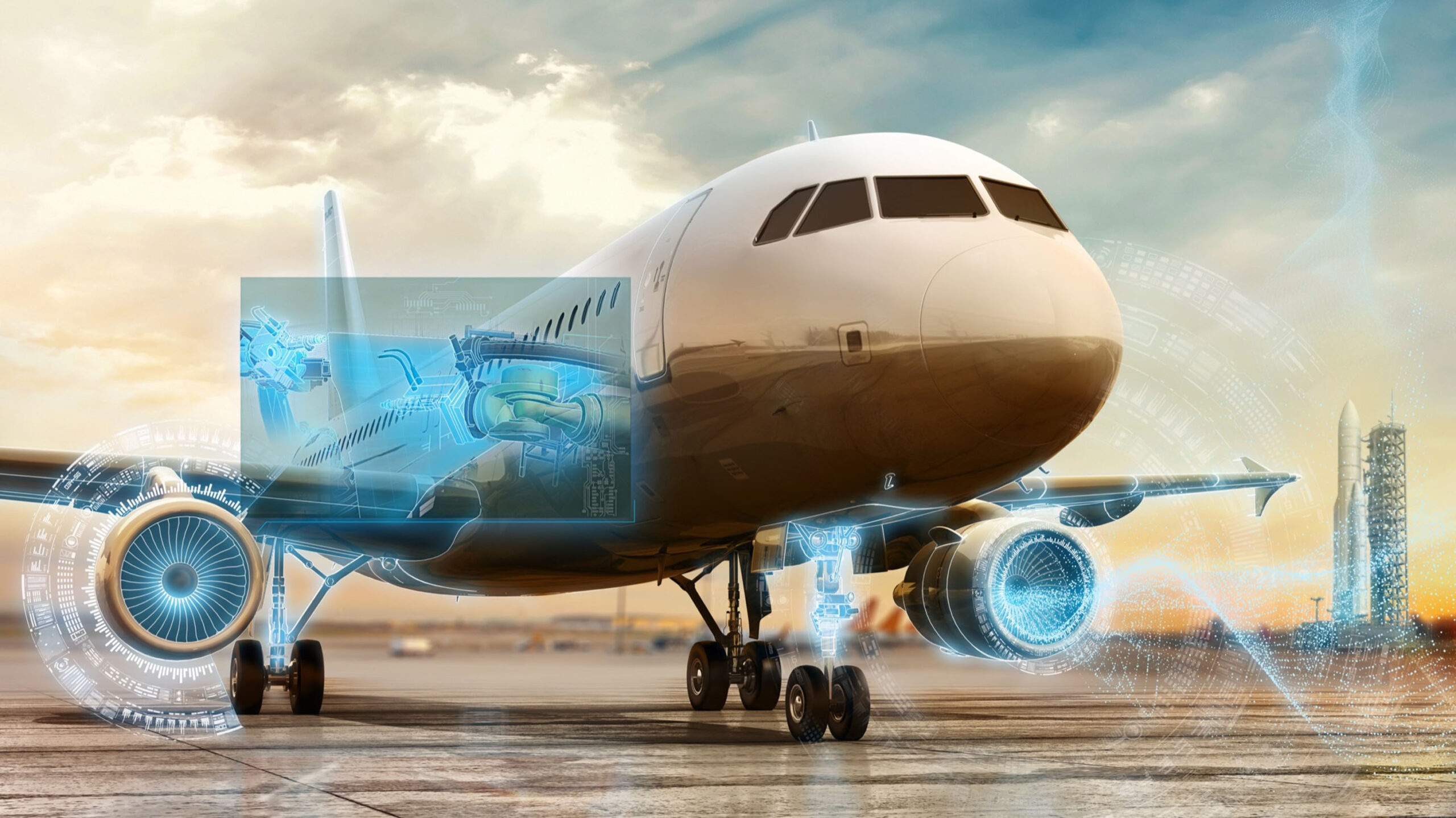 When discussing digitalization, you will frequently hear the terms "digital twins" and "digital threads". But what are digital twins and digital threads and why are they so vital to a successful digitalization strategy in Aerospace & Defense? Why is a digitalization strategy even important to begin with?
The most successful engineering companies have fast engineering processes and a strong digital representation of their design and manufacturing methods. The key to a short product development time is investment into digitalization. This will help companies bring their products to market faster and thus be more profitable, with faster growth.
The twin and thread concept are core to implementing a digitalization strategy that really works. A digital twin is a virtual representation of designs or manufacturing processes. Associated with those are digital threads, which move the virtual representations through the development phases. Depending on where you are in your digitalization strategy, you might need to invest into a strong digital twin, successful digital thread or both.
Siemens' Xcelerator technology covers a range of design domains necessary to bring A&D products to market quickly and offers specific A&D capabilities. Recent innovations like Synchronous Modeling and Algorithmic Modeling make it possible to create complex, high performance designs in a fraction of the time.
Head over to our partner Aviation week and learn from John O' Connor, Director of A&D Strategy with Siemens Digital Industries Software, how a good digitalization strategy works and how Siemens Xcelerator can put you ahead of your competition.
This article first appeared on the Siemens Digital Industries Software blog at https://blogs.sw.siemens.com/nx-design/mastering-digital-twins-and-digital-threads-the-keys-to-digitalization-in-aerospace-defense/