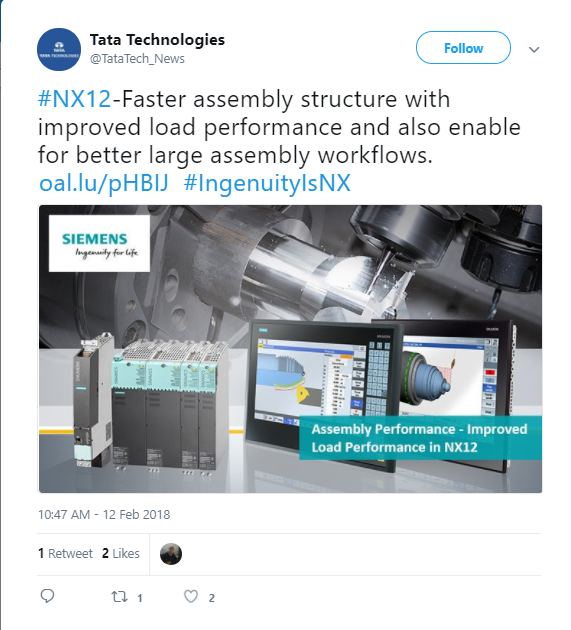 There is a hashtag circulating around social media that we are quite the fan of. NX seems to have its own hashtag associated with it. #IngenuityisNX rings a nice tune doesn't it? Origins of the hashtag seem to be reminiscent of Siemens' "Ingenuity for life" slogan which contains many meanings behind it. From our perspective, Ingenuity for life brings industry into the future. Mass production thus becomes so flexible that it can even fulfil individual requirements. For example, through the digitalization of the whole production process. Together with our customers we tackle the many challenges that face us.
Take a look below for some of our favorite references of the #IngenuityisNX hashtag:
IdealPLM showing NX & Teamcenter:
IDEAL PLM
The winning design from students at a regional users group:
Students winning design using NX
Using lattice structures in an edible format:
Lattice Pears
An underwater camera design:
News of NX 12.0.1 release:
The famed Mars Rover…I wonder what they used to design?
An exciting new feature of NX 12:
NX changing things you don't even think about:
More exciting features in NX 12 :
We love the support through the hashtag! Whether it's showcasing an achievement, product, news, enhancement, event, image, or even culture it seems as if NX made its way onto the social world. Spread the word of NX for the world to hear with the #IngenuityisNX hashtag across social media.
This article first appeared on the Siemens Digital Industries Software blog at https://blogs.sw.siemens.com/nx-design/ingenuityisnx/