50 Years of Progress in 10…What's Next?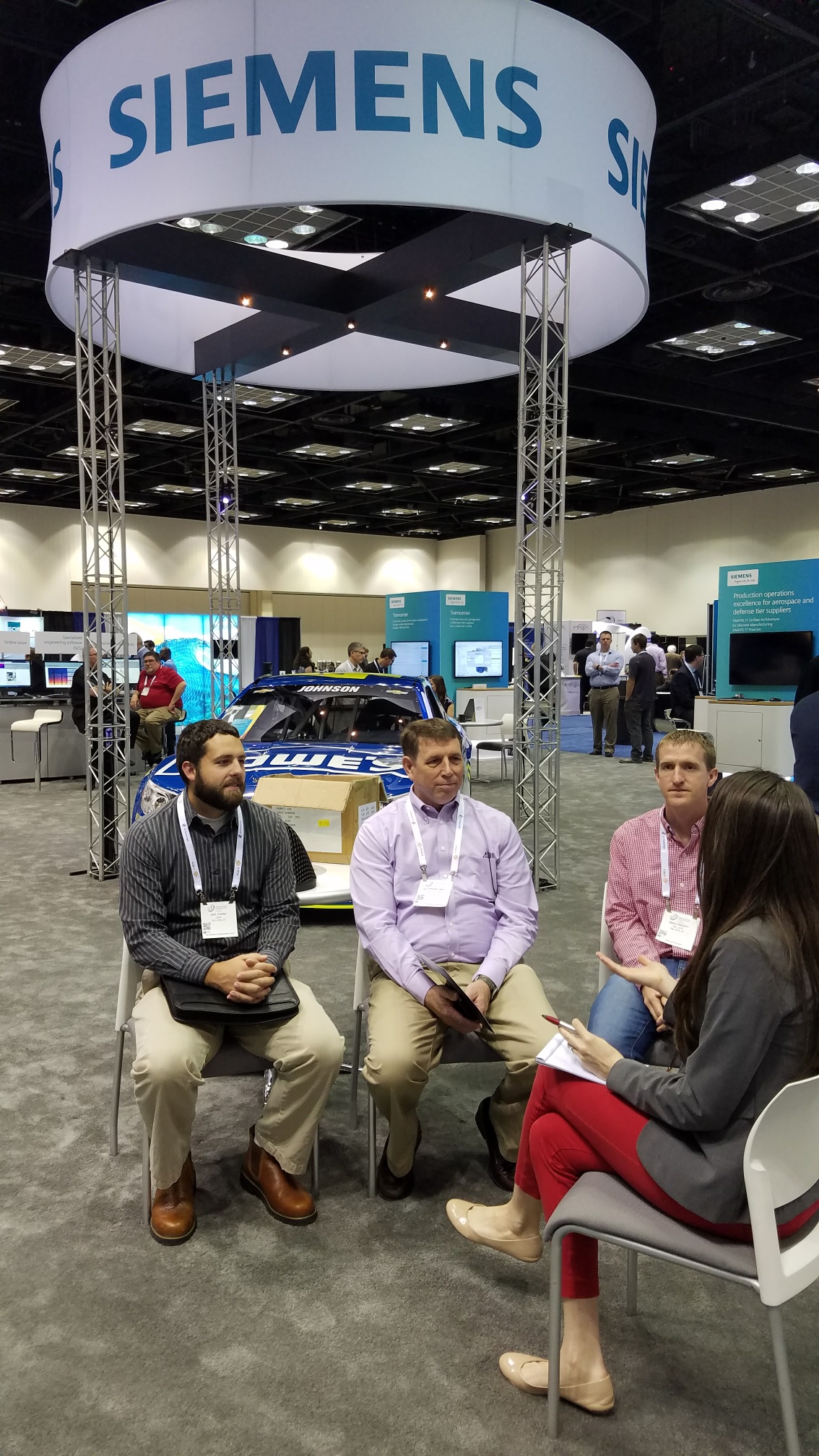 I got to sit down with some of the engineers from the United States Air Force last week to hear their thoughts on PLM Connection 2017 and learn about some of the cool projects they've been working on in the CADPLM space.
Rich, Reed, and Joel shared the reason they enjoy PLM Connection and keep coming back year after year: "It gives us ideas of what direction we want to go in. The real value is in talking to people to find solutions to some of our problems based on things they may have already done with the software."
When asked what stood out to them at this year's Connections event, they said NX 11 with Convergent Modeling would be a game changer for them. A common workflow greatly aided by this new technology unique to NX 11 is Scan>Edit>Print. What often happens is when a jet gets damaged they will actually cut out the damaged area, laser scan the 3D part, import the scanned data into NX, and then spend weeks making the scanned data usable so as to go in and modify and repair the damaged area. Convergent Modeling, by allowing designers to work directly with faceted data, completely eliminates that rework period. From 4 weeks to an hour – that is the time saved with Convergent Modeling.
In terms of what they have already accomplished with NX, they are truly leading the charge when it comes to computer-aided design (CAD) in the larger organization. In just 10 years, they have taken 2D designs of 1970's airplanes created on a physical drafting board using pencil and paper and brought them into a full-blown 3D CAD environment complete with MBD, CFD, and FEA.
They faced many challenges along the way—from design with tooling, to processes that were not documented, to airplanes that did not match the original drawings. The process required many checks of the technical data packages to ensure everything was correct. Going from 2D raster images to full blown 3D CAD models is no small feat, and to do it on an accelerated timeline amongst many other challenges is flat out impressive.
It's just one small example of the amazing things our customers do every day.
This article first appeared on the Siemens Digital Industries Software blog at https://blogs.sw.siemens.com/nx-design/50-years-of-progress-in-10-whats-next/