Products
JT2Go Desktop has a new release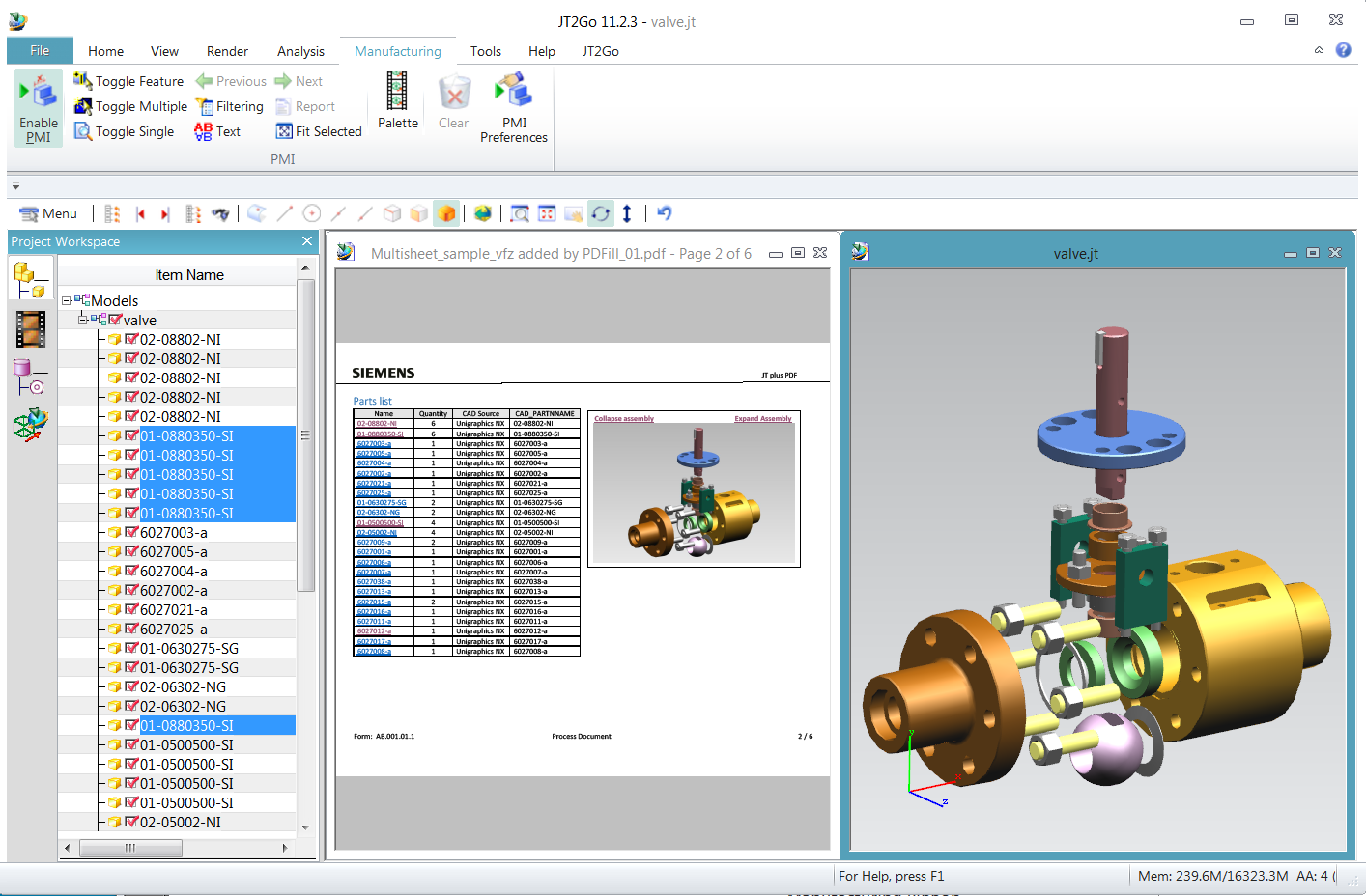 JT2Go Desktop users who have auto update turned on will be getting notified on startup that a new release is available. JT2Go 11.2.3 has been published to the download site. It has some nice features that are worth checking out.
As promised, JT2Go will now load STEP 242 XML and associated JT content. Applications that are able to create .stpx files and .jt that comply with the AP 242 definition of 242 XML+JT can open the .stpx file with JT2Go. Users can produce this output through their STEP/JT translators. NX users with an up-to-date STEP translator will have this support available in the NX 11 release.
PDF support in JT2Go has improved as well. The JT2Go 2D Viewer now natively supports reading PDF files and supports the JT plus PDF link features. No more loading Info Browser to view a PDF. Users authoring JT plus PDF files with Office products can also include links to snap shots when a Teamcenter Visualization .vfz or .plmxml file is loaded in JT2Go.
To make it easier when closing files the File dialog now has an option to Close Session.
JT2Go now has a preference setting for the load order of Reference sets. NX reference sets are named configurations of geometry applied in the context of an assembly. These configurations can be save to JT files. They effect the display of JT in the 3D viewer. There is now an option under File/Preferences called 3D Loader that allows users to select from As Saved, Entire Part, Model or Empty reference sets.
A full list of improvements for this release can be found in the release notes
This article first appeared on the Siemens Digital Industries Software blog at https://blogs.sw.siemens.com/jt-open/jt2go-desktop-has-a-new-release/