Overcoming industrial machinery challenges with the right digital infrastructure
Siemens Digital Industry Software launched "The Voice of Smart Digital Manufacturing," a 10-part podcast series dedicated to the industry of tomorrow and the impact smart digital manufacturing is having and what to expect from it in the future. We interviewed experts from different industries – from Medical and Industrial Machinery to Electronics – to share their experiences with digitalization and how it helped overcome their challenges. This series shines a light on the road ahead for industries willing to embrace change brought on by digital transformation.
In the fifth episode of "The Voice of Smart Digital Manufacturing," podcast host Bettina Pruemper shifts her focus to the industrial machinery industry.
Industrial machinery is changing quickly and to get a better understanding of what's happening, she's talking with Ian Hadden and Dr. Giulia Piovano.
During the episode, they talk about trends driving digitalization in the industrial machinery industry and the benefits of a comprehensive manufacturing operations management system. Give it a listen right now: The Voice of Smart Digital Manufacturing – Episode 5
What trends are driving digitalization in the industrial machinery industry?
Machine and equipment manufacturers are noticing several trends shaping the way next-generation machines are designed, built, and used.
Personalized products and customized services: Today's end-customers expect highly differentiated and customized products, so there's no longer a one-size-fits-all solution. Manufacturers require flexible machines capable of satisfying customer demands. Flexible machines require a customized build with unique services attached.
More rapid and frequent changeovers: Expanding product mixes and flexible machines often result in more changeovers than many manufacturers are accustomed to making. Being able to do this quickly and often is paramount to maintaining profitability and competitiveness.
Compressed delivery schedules: Consumer tastes and preferences change quickly, and the manufacturers who can adapt quickly to meet those demands will thrive. When manufacturers are moving faster, however, the machine and equipment builders who serve them must move faster, too, innovating more quickly and compressing delivery schedules. In one way or another, each of these trends can be traced back to consumer-driven customization, smart machines, hyperautomation, and growing global competition.
Implementing a Manufacturing Operations Management system
Manufacturing Operations Management (MOM) systems allow for an end-to-end management of all manufacturing processes.
Opcenter has helped manufacturers of all kinds improve their processes and manage everything ranging from engineering and manufacturing to inventory and logistics.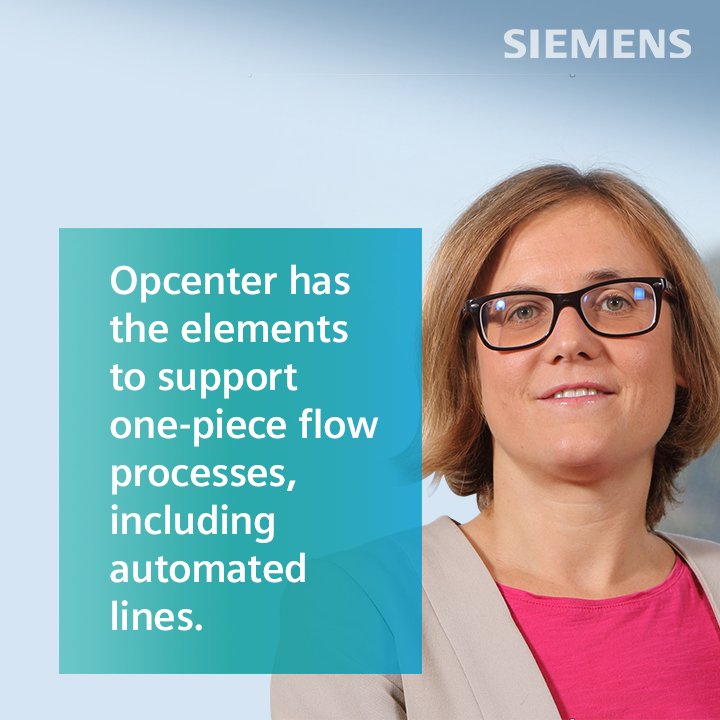 More often than not, engineering and manufacturing processes are disconnected, but the right MOM solution can close the loop, resulting in actionable change capable of providing significant improvements.
With the right system in place, manufacturers can improve product quality, which reduces warranty claims, optimize machine and personnel usage for a more efficient factory, and collect data using IoT technology to reduce inventories, and improve lead times.
Meet the experts
Ian Hadden is the Solution Director for the Industrial Machinery Industry at Siemens Digital Industries Software. He's been with the company for more than 10 years, and prior to his current position, Ian worked as a Solution Architect for Teamcenter in the digital manufacturing space.
Follow Ian Hadden on LinkedIn.
Giulia Piovano is an Industry Manager focused on Industrial Machinery and other industries for Siemens Digital Industries Software. She's been with the company for nine years, and prior to her current position, Giulia worked as a Service Manager for Aerospace and Defense customers.
Follow Giulia Piovano on LinkedIn.
Listen to the podcast today
Find out how digitalization is impacting the industrial machinery industry.
This article first appeared on the Siemens Digital Industries Software blog at https://blogs.sw.siemens.com/industrial-machinery/2022/03/15/overcoming-industrial-machinery-challenges-with-digital-infrastructure/