Article Roundup: High School Engineer Helps Veteran, Analog Reliability, OpenACC in GCC, Mobile After Moore's Law & Smart PCB Manufacturing
How a high schooler helped an injured veteran get moving again
Today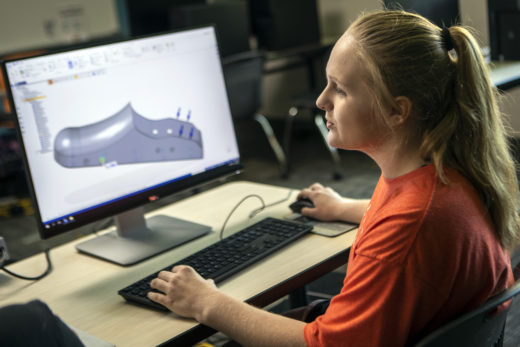 Ashley Kimbel, a high school senior from Alabama, took on a project to help Kendall Bane, a local veteran and amputee. The task? Create a light-weight yet durable all-purpose prosthetic foot to help Kendall enjoy the outdoors more easily. Kimbel and Bane discuss the project in this interview on the Today Show.
Why Analog Designs Fail
SemiEngineering

Analog and digital design reliability is diverging. Analog circuitry causes a majority of test failures and filed returns, but why? Analog designs are very complex, created through an inherently error-prone process, and have limited systematic verification and automation relative to digital. But, new solutions and techniques are becoming available to help bring analog verification up to speed.
Speeding up Programs with OpenACC in GCC
Inside HPC
The directive-based OpenACC programming model enables easy parallelization and offloading of code to accelerators, such as GPUs. Recently, support for OpenACC was added to the GNU Compiler Collection (GCC). This video presents a brief introduction of GCC and OpenACC with examples and performance results.
Adapting Mobile To A Post-Moore's Law Era
SemiEngineering
The slowing of Moore's Law is causing chipmakers and systems companies to rethink how they approach designs for the mobile market. To continue pushing lower power and higher performance, these companies are using new architectures, materials, and radical computing approaches. This article examines these new approaches and the effects of AI on chip designs.
A Step Forward Together: New Innovative Collaborations Designed for PCB Manufacturing
EMS Now
Electronics manufacturers are faced with rising costs, operational inefficiencies, and much shorter product release cycles. A smart manufacturing methodology can help address these challenges by connecting systems, digitizing work instructions, and eliminating information silos. With such a methodology in place, design engineering, verification, production, and end-use are connected to boost efficiency and product innovation.
This article first appeared on the Siemens Digital Industries Software blog at https://blogs.sw.siemens.com/expertinsights/2019/03/07/article-roundup-high-school-engineer-helps-veteran-analog-reliability-openacc-in-gcc-mobile-after-moores-law-smart-pcb-manufacturing/