Article Roundup: Mentor's Emulation Vision – New Solutions for New Challenges, Part 1-7
Mentor's Emulation Vision – New Solutions for New Challenges
Embedded Computing Design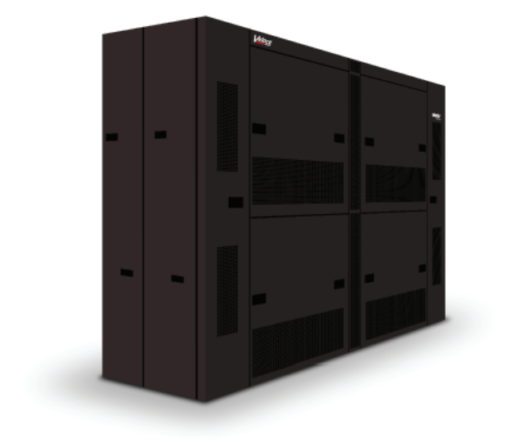 Emulation will be critical for verifying the increasingly complex chips demanded by industries such as automotive and IoT. This article examines the new challenges and bottlenecks that emulation will be used to solve in six key industries: networking, storage, mobile/multimedia, processors, automotive, and the IoT.
Using Software to Find Hardware Bugs
Embedded Computing Design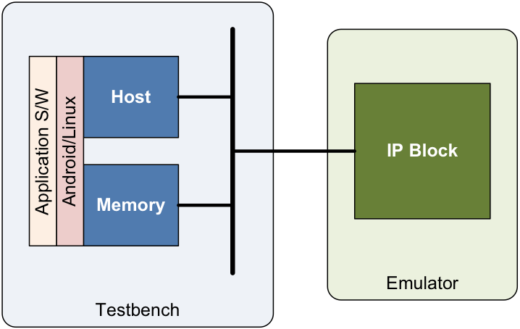 Software will uncover hardware bugs on computing chips, causing a variety of problems depending on when the bugs are discovered. The best way to resolve these bugs is to run the software before committing the hardware design to silicon. Emulation, with updated debug capabilities, enables companies to write software and verify hardware earlier in development to catch bugs before they become too costly.
Advanced Process Nodes Make Emulation Essential
Embedded Computing Design
The latest process node technologies have caused a shift in the capacity required to verify today's most advanced chips. Now, multiple computing blocks that used to reside on separate chips are being integrated in a broad range of general-purpose and specialized SoCs. Emulation provides the speed and capacity necessary to verify software and hardware while also checking power, security, communications, and more on the most advanced designs.
Climate Change and the End of Emulation's ICE Age
Embedded Computing Design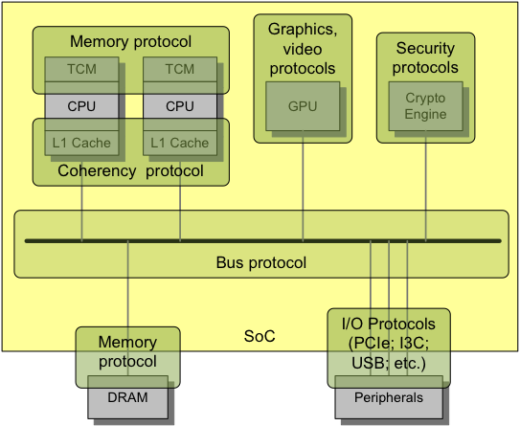 In-circuit emulation (ICE) has been the traditional use model of emulation, but engineers are realizing the benefits of shifting to a virtual environment. Virtual ICE provides accurate performance measurement, deterministic latency, and accurate power measurement, as well as pre-silicon performance tuning for storage and networking applications. This article examines the advantages of switching from hardware-based to virtual environments, including advanced support for new and evolving protocols.
Why Advanced Packaging Means More Emulation
Embedded Computing Design
Advanced packaging techniques let engineers package multiple die together as a single unit, connecting the die either through an interposer, or directly through microbumps and through-silicon vias. While each die is verified separately, the inter-die connections and communications must also be checked to ensure they are functioning correctly. Multi-die designs are incredibly large, making emulation necessary for verifying the communications, protocols and more.
Emulation for Automotive Functional Safety
Embedded Computing Design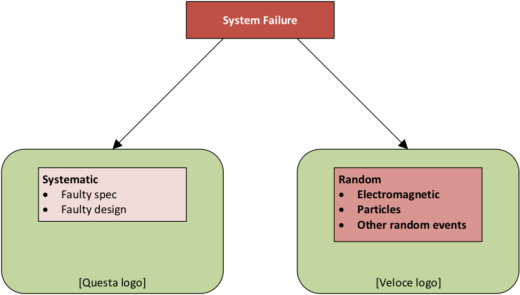 ICs are taking on the operation of more safety-critical applications in modern consumer vehicles. Ensuring the safety of ICs involves simulating the design while injecting faults into the system to understand which faults result in unacceptable states. Simulation cannot handle this task in a reasonable period due to the large number of potential faults and the ISO ISO 26262 recommendation to inject at the gate level. Emulation can perform functional safety verification on automotive ICs much faster than simulation, while new emulator apps are automating some of the most tedious tasks.
Including Mathematical Models in Emulation
Embedded Computing Design
The digital logic commonly used in emulation must increasingly interact with analog real-world systems, such as automotive ECUs that interface with mechanical components. Models of these systems must use a continuous time implementation to represent the system functionality. This article looks at the various mathematical model types used to describe these systems and how advanced emulators can connect them to verify digital and analog interactions.
This article first appeared on the Siemens Digital Industries Software blog at https://blogs.sw.siemens.com/expertinsights/2018/09/28/article-roundup-mentors-emulation-vision-new-solutions-for-new-challenges-part-1-7/