Article Roundup: Automotive Design Tools, Cloud-Based Emulation, Neural Networks for CMP Modeling, HLS for Faster IP Deployment & an Academy Award.
Automotive Complexity Sparks Shift in Design Tools
Connector Supplier
Increasing electromechanical complexity in modern road cars is causing automotive OEMs to adopt new design flows that transcend geometric data. To keep up, major companies such as Ford and GM are adopting functional design and engineering methodologies that integrate across domains. These advanced design flows enable electrical and mechanical engineers to work concurrently on designs and facilitate the creation of digital twins that will guide development through to production.
Why the time has come for cloud-based emulation
Tech Design Forum
Gate numbers on the most advanced process nodes are reaching into the billions, making software simulation insufficient for system-level verification. Emulation provides the speed and coverage required to perform verification on the most advanced SoCs, but the cost of licensing, housing, and operating emulation platforms has prevented many companies from adopting the technology. Now, however, companies can access cloud-based emulation resources, such as Mentor's Veloce emulation platform, to verify advanced designs quickly without the cost of maintaining an emulator.
Make the Move to Machine Learning, Neural Networks for CMP Modeling
Electronic Design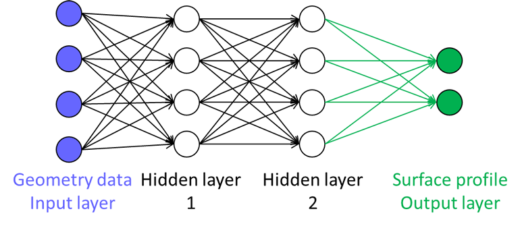 Machine learning and neural networks have significant potential for improving post-deposition surface profile modeling, particularly in chemical mechanical polishing (CMP) modeling. CMP modeling can help engineers to locate and resolve potential issues before manufacturing begins. This article examines the application of a feed-forward neural network to the CMP modeling process and its benefits to the accuracy of the models generated.
HLS speeds up IP deployment at FotoNation
Tech Design Forum
FotoNation has adopted high-level synthesis (HLS) to help reduce turnaround times for designs that employ neural networks, such as image processing cores. With HLS in place, FotoNation was able to rapidly prototype and explore multiple designs to arrive at optimal solutions. In particular, FotoNation was able to enhance the pixels-per-clock rate of a design five times faster than executing the redesign in RTL.
Stubbornness Captures an Entire Disruptive Technology and Leads to an Academy Award
SemiWiki

In part eight of the "20 Questions with Wally Rhines" series, Mr. Rhines discusses a pair of influential imaging technologies developed by TI. The first was a solid-state charge-coupled device image sensor that, crucially, was illuminated from the back side of the silicon, an approach that nearly all solid-state imagers employ today. The second technology was the digital micromirror device (DMD), invented by TI's Larry Hornbeck. This technology became a major disruption in the motion picture industry, in the form of DLP Cinema, and earned Hornbeck an Academy Award in 2015.
This article first appeared on the Siemens Digital Industries Software blog at https://blogs.sw.siemens.com/expertinsights/2018/08/27/article-roundup-automotive-design-tools-cloud-based-emulation-neural-networks-for-cmp-modeling-hls-for-faster-ip-deployment-an-academy-award/