Thought Leadership
Article Roundup: Bitcoin Mining, 5nm Design Progress, Autonomous Drive Functional Safety, EDA Sales Performance & Next-Gen EVs
Bitcoin Mining: A Thermal Perspective
Electronic Design
Two things are certain about bitcoin. First, its value has skyrocketed over the last few years. Second, the process of mining bitcoin consumes an immense amount of energy. Due to its energy demands, bitcoin mining machines generate a lot of heat in addition to the valuable cryptocurrency. Properly managing this heat is vital to reducing energy costs and extending the lives of the computer hardware. This article examines various bitcoin mining setups, from USB-powered desktop solutions to massive mining farms, characterizing each in terms of its thermal behavior and cost to operate.
5nm Design Progress
SemiEngineering
Development of the 5nm process node is accelerating, but foundries, EDA vendors, and IP vendors are encountering new physical and electrical effects that can affect signal integrity, yield, lifespan, and reliability after manufacturing. Due to these challenges, many companies are deciding between moving to the next node, and investigating entirely new paths forward.
Autonomous Driving and Functional Safety
SemiWiki
Autonomous and assisted drive technology require a greater focus on functional safety in automotive systems design. Functional safety must address three types of faults: systematic, random, and security faults. This article gives a description of each type of fault, and addresses the challenges of designing vehicle systems that "fail safely".
EDA, IP Sales Strong Everywhere
SemiEngineering
EDA and semiconductor IP sales are on the rise globally. In the Americas, sales passed the $1 billion mark for the first time, while Europe and Japan also reported growth in sales. The record-breaking sales are accompanied by a 10.4% growth in hiring, a strong vote of confidence in the industry's immediate future according to Wally Rhines, President and CEO of Mentor, a Siemens Business. Read this article for a brief breakdown of the industry's growth and performance in 2018.
Building the next generation of electric vehicles
Siemens PLM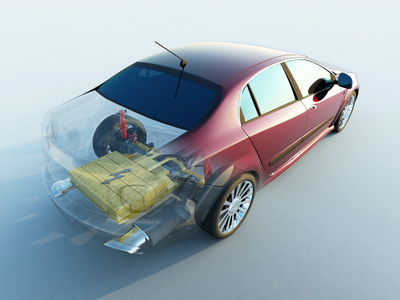 Electric vehicle sales are on the rise as interest in vehicle electrification and autonomy grows. Since 2008, electric vehicle sales have increased to 1.1 million worldwide. This emerging market is opening the door for new companies to enter the automotive market. This article covers five key areas of innovation that will propel electric vehicles to mainstream adoption.
This article first appeared on the Siemens Digital Industries Software blog at https://blogs.sw.siemens.com/expertinsights/2018/08/02/article-roundup-bitcoin-mining-5nm-design-progress-autonomous-drive-functional-safety-eda-sales-performance-next-gen-evs/