Thought Leadership
Article Roundup: Computer Vision & HLS, Wireless Charging, Layout Schema Generation, Multi-Patterning Colors & Auto Chip Defects
Computer Vision and High-Level Synthesis
SemiWiki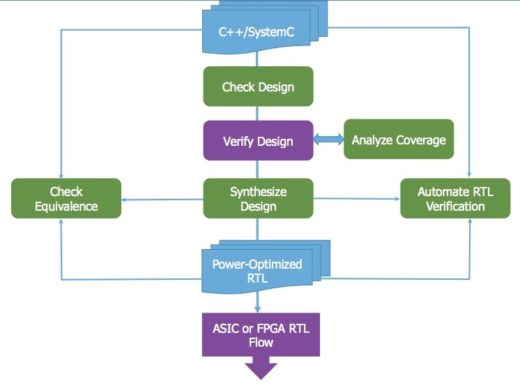 Computer vision applications are growing to address everything from automotive, retail, and entertainment to agriculture. Custom ASICs provide the highest performance and lowest cost for computer vision chips, but normally require chip-level hardware design expertise. High-level synthesis enables engineers to automatically generate RTL from C++, enabling rapid design iteration and trade studies that accelerate the move from concept to hardware prototype.
Wireless Charging Creeps Forward
SemiEngineering Edge devices demand more and more processing power and functionality to enable advancements such as autonomous drive, the IIoT, and more. Powering these devices remains a critical challenge as battery technology improves incrementally. Wireless charging, therefore, is gaining renewed interest as a means of powering these devices, but a balance must be struck between the power, safety, and efficiency of wireless power transmission.
Layout schema generation speeds early-stage yield learning
Tech Design Forum
Existing chip designs are valuable sources of patterns for performing pre-ramp yield optimization on new silicon process nodes, but they can only provide a limited scope of patterns to test. Layout schema generation (LSG) solves this by generating random, yet realistic, patterns based on the set of design rules for a new process node. With this technology, designers can discover potential lithographic hotspots early in the design cycle, speeding yield optimization.
Making the most of color in your multi-patterning layouts
Solid State Technology
Under multi-patterning design rules, all color choices are legal as long as spacing and alternation constraints are upheld. When moving into advanced nodes, however, certain colors can provide significant benefits to manufacturing success and chip performance compared to others. This article examines how designers can leverage the effects of color choice to optimize manufacturing success and chip performance.
Finding Faulty Auto Chips
SemiEngineering
The growth of automotive chip development for autonomous drive is stimulating development in outlier detection. Outlier detection identifies chips with abnormal behavior that still pass normal testing as these chips can create problems or fail. To contend with strict automotive safety requirements, new technologies are being developed to perform outlier detection during chip fabrication, and to improve the accuracy of traditional methods during testing.
This article first appeared on the Siemens Digital Industries Software blog at https://blogs.sw.siemens.com/expertinsights/2018/04/12/article-roundup-computer-vision-hls-wireless-charging-layout-schema-generation-multi-patterning-colors-auto-chip-defects/