Thought Leadership
Article Roundup: HLS for ISO 26262, Pre-Verified Chiplets, ISO 26262 Second Edition, the Imminent 5G hype & Parasitic Extraction
High-Level Design for Automotive Applications
SemiWiki
The rise of ADAS (advanced driver assistance systems) has increased the importance of image signal processing IC designs. High-level synthesis (HLS) provides major upside to the design and verification of these data-processing focused applications. This article discusses how HLS enables architecture exploration, efficient resource use, and flexibility for late changes to the design.
Chiplets Gaining Steam
SemiEngineering
Constructing chips out of pre-verified, modular "chiplets" will promote higher level design by integrating known and trusted functionalities. This could re-open the market to startups by reducing development cost and time-to-market. Read what experts have to say, including Mentor's John Ferguson.
Toward the ISO26262 update: Still fighting an old war?
Tech Design Forum
The second edition of ISO 26262 will expand to better account for automotive silicon development, and to include more vehicle types like trucks, motorcycles, and public transportation. However, the second edition is missing two very hot topics in automotive IC design: autonomous drive and security. This article covers the reasons behind this, and why it may be a problem.
5G: Let the Hype Commence
EETimes
Fifth generation wireless broadband technology is progressing, with several companies promising 5G deployments by the end of 2018. However, each company defines 5G differently, so many of the initial "5G" services will really be 4.5G.
Parasitic extraction at advanced nodes
EDN Network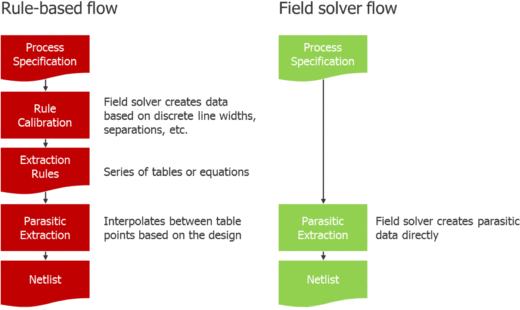 Advanced process nodes have made techniques, like multi-patterning, and features, like FinFET transistors commonplace. Parasitic extraction solutions must significantly increase accuracy to cope with these advanced nodes, while increasing speed to meet market demands and tight delivery schedules. Mentor's Christopher Clee explains in this article.
This article first appeared on the Siemens Digital Industries Software blog at https://blogs.sw.siemens.com/expertinsights/2018/01/11/article-roundup-hls-for-iso-26262-pre-verified-chiplets-iso-26262-second-edition-the-imminent-5g-hype-parasitic-extraction/