Article Roundup: SSD Controller Emulation, IESF Automotive, Tool Interfaces, Verification Completion, HDAP
What's The Best Way to Verify Your SSD Controller?
EETimes
ICE and virtual emulation methodologies are being adopted for full chip functional verification of SSD controller designs as well as the firmware. A virtual emulation methodology doesn't require actual hardware peripherals, but instead uses models/software representations of the peripherals. Because there are no physical hardware connections, they can run the full system in a faster, more flexible configuration.
Gallery: Scenes at the Mentor Graphics Integrated Electrical Solutions Forum
Microcontroller Tips
IESF Automotive's autonomous and connected vehicle themes provided nearly 800 attendees with a heavy dose of cutting-edge technology. Technology features included domain consolidation, AUTOSAR boards, automotive audio bus, solid-state LiDAR, security, and more. This article features sights seen from the event during technical sessions and in the solutions expo.
Why Open and Supported Interfaces Matter
SemiWiki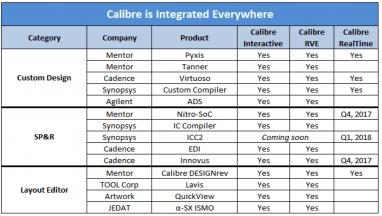 The lack of good interfaces between design tools can take up valuable engineering resources. Mentor offers the Calibre platform in multiple configurations to best suit the needs of a wide variety of customers, from small mixed-signal design consulting firms, to large digital SoC enterprises.
When Is Verification Complete?
Semiconductor Engineering
Verification experts, including our own Harry Foster, comment on deciding when verification is done. The increasingly difficult decision has prompted design teams to increase their reliability on metrics rather than just the test listed in the verification plan. This expert roundtable also features insights from the 2016 Wilson Research Group Functional Verification Study.
A Comprehensive High-Density Advanced Packaging Solution for Today's OSATS and Foundries
Chip Scale Review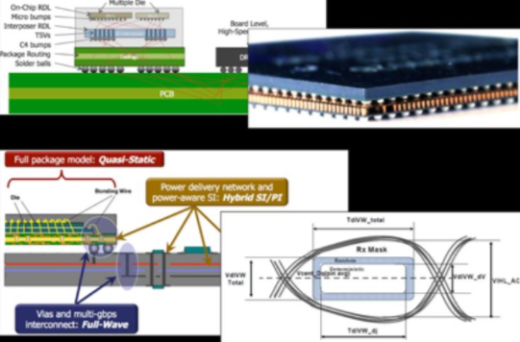 High density advanced packaging (HDAP) design and verification requires cooperation and collaboration between design houses, OSATS, foundries, and EDA vendors. With common tools that have the integration and functionality needed to operate in both the IC and packaging domains, companies can reduce turnaround time and the risk of package failure.
This article first appeared on the Siemens Digital Industries Software blog at https://blogs.sw.siemens.com/expertinsights/2017/09/29/article-roundup-ssd-controller-emulation-iesf-automotive-tool-interfaces-verification-completion-hdap/