Thought Leadership
Top Articles: Latch-Up Detection, ISO 26262, Industry 4.0, Virtual Emulation, Flexible Electronics for IoT
Latch-Up Detection: How to Find an Invisible Fault
SemiMD
 Latch-up (LUP) detection is one of the biggest challenges for verification engineers today – identifying and eliminating unintentional failure mechanisms formed by inadvertent combinations of geometry and circuitry. Matt Hogan explains how automated verification capabilities can improve both time-to-market and product lifecycle performance.
Applying ISO 26262 in a Fabless Ecosystem – DAC Panel Discussion
SemiWiki
Applying ISO 26262 to automotive electronic systems, and other products developed in a dispersed manner, are leading to changes that are affecting every member of the supply chain. To explore these impacts Mentor hosted a panel at DAC in Austin featuring industry experts from NXP, Imagination Technologies, and TSMC.
When a Vision Becomes Reality—Industry 4.0 Coming to Life
EMS Now
Industry 4.0 came to life in the Fraunhofer Institute's Future Packaging Production Line during the SMT Hybrid Packaging Tradeshow. This was the first public demonstration of a live, IoT-connected, SMT production line, using the neutral Open Manufacturing Language (OML) and Valor IoT.
Moving to Virtual Emulation for Software-Defined Networking
EDN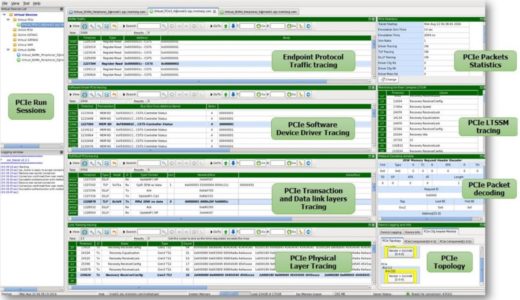 Virtual PCIe is the right tool for emulating software defined networking (SDN) chips, accelerating the move to virtual emulation. It enables applications to interact with the emulation DUT as if it were real silicon sitting on the bench, making it the ideal methodology for hardware/software co-verification.
Flexible Devices Drive New IoT Apps
Semiconductor Engineering
For IoT device development, flexible hybrid electronics like sensors and printed circuit boards (PCBs), are essential. Mentor has leveraged its PCB design tools for designing flexible hybrid electronics. Its approach is to optimize design flow from concept to manufacturing, representing a 3D design and modeling paradigm.
This article first appeared on the Siemens Digital Industries Software blog at https://blogs.sw.siemens.com/expertinsights/2017/08/25/top-articles-latch-up-detection-iso-26262-industry-4-0-virtual-emulation-flexible-electronics-for-iot/