Thought Leadership
Article Roundup: 54th Design Automation Conference (DAC) Edition
The 54th Design Automation Conference (DAC) was held in Austin Texas June 19-22. DAC is the premier conference for design and automation of electronic systems. DAC offers training, education, exhibits and networking opportunities for designers, researchers, tool developers and vendors.
Siemens Sees Mentor Helping to Build Fast Digital Twins
Tech Design Forum
Chuck Grindstaff, executive chairman of Siemens PLM, provided DAC attendees with insight into the age of digital transformation and the recent Mentor merger. Grindstaff noted that IC technologies are at the heart of today's innovation and that the merger would allow the company to serve customers across that entire ecosystem "where we are connecting everything to everything else".
Much Ado about China's Big IC Surge
EE Times
The myth and reality of China's IC fund was discussed in great length both in the DAC SKYTalk by Shaojun Wei, dean at Tsinghua University (Beijing), and during the panel "Growing IC Design and Ecosystem in China" with Chinese chip industry experts. This article highlights 12 things to know about China's chip industry and shares some of the key data on the state of the Chinese industry provided by Wei during his keynote.
SiLabs CEO Plots Slow, Steady IoT Strategy
EE Times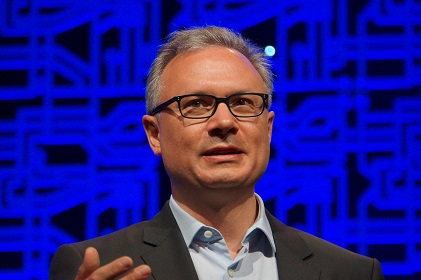 "Accelerating the IoT" was the topic of Wednesday's keynote delivered by Tyson Tuttle, CEO Silicon Labs. Tuttle sets his sights long term and believes that the IoT "will take multiple decades for IoT to play out." Tuttle's keynote also covered the impact on systems designers, platform play, software framework, revenue, and more.
DAC Daily Roundups: Monday, Tuesday, Wednesday
Semiconductor Engineering
Miss the conference this year? Semiconductor Engineering has you covered with their daily recaps.
 Monday at DAC: Some things you missed if you did not attend DAC this year. Themes begin to emerge, but there is still a lot of room left for development.
Tuesday at DAC: Why did Siemens acquire Mentor and who will be next? Portable stimulus contemplates a tough adoption challenge.
Wednesday at DAC: What will be the next killer app for the IoT? Plus, establishing C++ as the signoff model, new architectural challenges and tackling verification challenges.
This article first appeared on the Siemens Digital Industries Software blog at https://blogs.sw.siemens.com/expertinsights/2017/06/30/article-roundup-54th-design-automation-conference-dac-edition/