Thought Leadership
A picture is worth 1000 words
Yesterday, more photographs were shot than were the previous day. This statement has been true for more than a century – since the introduction of the Box Brownie [with a bit of a hiatus in WW2]. Nowadays, amazingly good cameras have never been cheaper, but, of course, the biggest number of images are taken with phones. As I enjoy taking pictures myself – photography is a big hobby of mine – I enjoy seeing pictures. But that is now an issue …
Where can you see pictures? We live in a very image-oriented society – pictures are all around us: in books, magazines and newspapers, displayed on walls and in galleries, on screens everywhere. That is fine, but these are mostly not the pictures taken by ourselves, our family or our friends. Most of the time, the only way we get to view the family snaps etc. is on someone's phone. Personally, I find this somewhat unsatisfying, as even great pictures do not look so wonderful at that small size. With the right technology, the phone images may be synched onto a tablet or laptop. This is some improvement, but non-ideal.
In the past, everyone would get prints – typically quite small, like 6"x4", but they gave an image "substance". Collecting images in albums was very popular. Many family photo albums became treasured possessions and heirlooms. I wrote about a personal experience here. I do wonder why this habit has become rare, given that obtaining small prints is now very easy and cheap. I guess the modern equivalent is making a "photo book". Many online vendors offer the service. You just upload your images, arrange them on pages and place your order. It is relatively easy, but, in my experience, can be quite time consuming. I started to create "annuals" of my favorite images of each year. I am now several years behind …
We are actually spoilt for choice with ways to utilize our images. There is a need for just so many coffee cups, mouse mats etc. Calendars are a fun option, and could be retained as a record of a year, but I wonder how many are just trashed when the year is over.
As a keen photographer, I use my images in various ways. I have a website, which is actually an Instagram account; it provides a very quick and easy way to share and get feedback on my pictures. I quite often see my images projected and it can be surprising how the increase in size affects an image – for better and worse. However, although it may now sound old-fashioned, I still see a "real" photo as being a print. An image is almost always "lifted" by being printed; more so by being a bigger print; even more if it is mounted/presented well; a frame really finishes the job.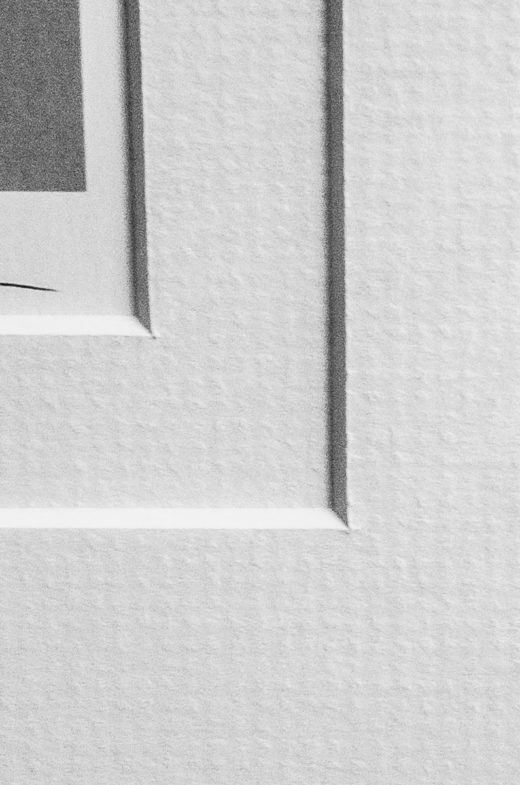 The conventional way to mount a photo is to use a "passepartout" mat. This involves cutting a rectangular aperture in a suitable board, with a 45-degree bevelled edge. With the right equipment, this is not too difficult, but it is rather time consuming and takes practice to get it right. I have used this technique, like most keen photographers, for many years. Just recently, I got curious and wondered about the origins of passepartout. It turns out that the technique was invented about 200 years ago. The goal was to provide a means of keeping a framed oil painting from touching the glass. The use of protective glass was quite a new fashion and they still needed to contend with oil paint that could take months or years to dry fully. The bevelled edge was to avoid a shadow being cast.
So, we are using a 200 year old technique to present images created with state of the art digital imaging technology! I decided to develop an alternative.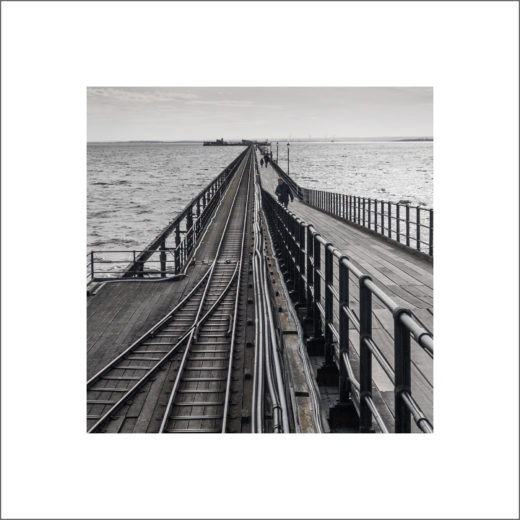 I came up with a very simple approach. I just print the image with a very large empty [i.e. white] border. If you are familiar with Photoshop, you will appreciate that I just extended the "canvas". I then use spray mount to stick this to a slightly larger piece of mount board and trim it flush. This approach has 3 pleasing attributes:
it is relatively quick and easy to do
the result has a very contemporary look
the image is no longer confined to being a rectangle, which opens up some creative possibilities
At this point, I have not experimented with framing pictures mounted in this new way. I am unsure whether the image touching the glass will be a problem, but I am fairly sure that it will be fine.
This article first appeared on the Siemens Digital Industries Software blog at https://blogs.sw.siemens.com/embedded-software/2018/11/22/a-picture-is-worth-1000-words/