A couple of weeks ago I wrote about our plans to remodel our kitchen etc. At that time we had made most of the key decisions and selected things like the ovens. This enabled the ordering of the units to proceed, so we are on track for an installation early next month. There was one item where there were/are lots of options, but an immediate decision was not essential, so I procrastinated [of course!]. We needed to select a hob. Now it is becoming more urgent …
In thinking about what kind of hob I to get, I was presented with a number of core technology options:
gas – which I am quite used to and like the responsiveness, but it is messy to clean
spiral electric elements – OK, but slow to respond and also hard to clean
flat electric plates – very slow to respond, but a bit easier to clean
ceramic – also very slow, but good visual indication and easy to clean
induction – fast to respond and very easy to clean, but some limitations with cookware
I thought that induction was the way to go. All the advice that I got from specialists drove me that way and almost everyone I knew, who already had induction, said it was the way to go. So, decision made. Phew!
Not so fast. What kind of induction hob do I want?
There were still quite a few variables:
manufacturer
size
color
style
We decided to have Siemens ovens – after all, that is who pays me! It seemed logical for that to be the front runner for the hob as well. As far as I could tell, in their price bracket, Siemens are certainly as good as any.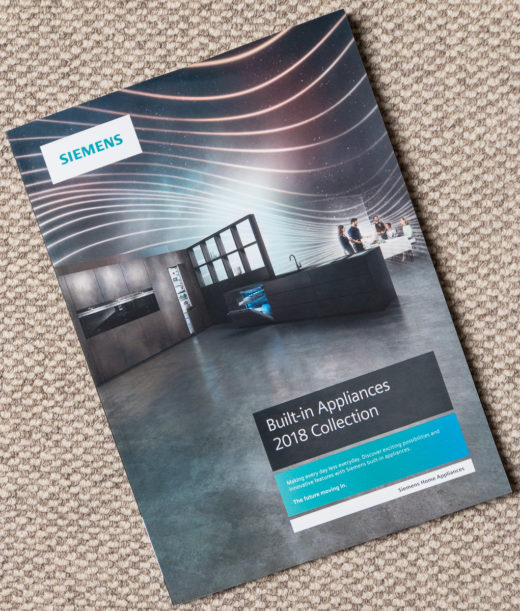 Induction hobs basically come in three sizes [widths]: 60cm, 80cm and 90cm. The kitchen design did not easily accommodate 90cm. I was keen to have the maximum capacity, so 80cm it was.
I am reminded of Henry Ford's answer to a query about color options with the Model T: "Any color so long as it is black." There are a few white [or white-ish] induction hobs around and Siemens do a silver model, but going with black offered most flexibility and I think it will look OK with the worktop etc.
Induction hobs have been around for some years and traditionally the cooking surface has been divided into a number of circular zones, corresponding to conventional heating elements. This is what I expected before I started doing any research and I am sure that it would have been fine. However, I might have felt short changed when I discovered other possibilities. The main alternative to the circular zones is flexinduction which features rectangular areas, where the heating power is delivered flexibly according to size of the pan. This can also be combined with the circular elements. I decided to go for a pure flexinduction unit. Even having made that choice, I ran into slight availability issues, but, at the time of writing, it looks to be sorted.
In my research, I also learned about another technology: freeinduction. As far as I can tell, this is truly the state of the art [which might be reason enough to avoid it for the moment!]. Such a hob has a single rectangular cooking area which is the size of the whole hob. The hob automatically detects the size and location of pans and delivers heating power accordingly. As I understand it, you could have one enormous pan that is heated evenly or, at the other extreme, lots of small pans each of which is heated separately. I thought that everything about this sounded great – except the price. It is about 4X the price of a similar flexinduction hob. I told my kitchen supplier that I would be pleased to have one of these if she could get me a 75% discount. No reply on that yet …
This article first appeared on the Siemens Digital Industries Software blog at https://blogs.sw.siemens.com/embedded-software/2018/08/16/what-hob/