Away from my work, I have many interests, but one that consumes a lot of my time is photography – a topic that I have written about here from time to time. I have been doing photography all of my life, with varying degrees of enthusiasm. In years gone by, I worked in a darkroom, which was interesting. More recently, of course, processing of images takes place on the computer. Even though I have 20+ years Photoshop experience and really like Lightroom, it is actually getting the pictures that interests me most.
I think that capturing images is a process that is undergoing rapid change and I have given a lot of thought to how I go about it …
It was 2003 when I truly "went digital" – i.e. purchased a real digital camera. For some years prior to that, I had shot slide film, scanned it into the computer and worked on the image from there. Although digital cameras had been around since the 1990s, it was only 14 years ago that I concluded that they were good enough and sensibly priced enough for me to invest. I bought two [Sony] cameras: a DSC-717, which was a DSLR class camera, with a great lens, that offered 5.5mpx; I also had a tiny, pocket camera that only shot 2mpx.
Over the years, I have updated my cameras from time to time as the technology has progressed very rapidly. My current "big" camera is a Sony A7. This is a mirrorless "DSLR" delivering 24mpx. It is a great camera to use and produces excellent images. Being mirrorless, it is somewhat lighter than most DSLRs, but is still, obviously, far from pocketable. I do not carry a big bag of accessories, so I can take the A7 anywhere without too much overhead. BTW, I have always eschewed DLSR cameras, as I have never seen the point of them. They carry a lot of mechanics in order to give the user the chance to see the view through the lens. This was necessary in the days of film. However, what I am interested in is what the sensor can "see" and I get that information on the screen on the back of the camera or using the electronic viewfinder.
I have continued to have a second, much smaller camera available. There is an old photography joke: The 3 rules for getting a good picture are 1/250th of a second, f8 and be there. It is the last of these that really matters. It is no good seeing a wonderful image and not having a camera to record it. Compact cameras came close to enabling me to achieve the ideal of always being ready to get the shot, but, of course, I did not really carry one all of the time. That all changed recently, when I upgraded my phone to an iPhone 7 Plus, largely on the strength of its camera. The phone is almost always with me [except when it was stolen], so I no longer need a compact camera.
Not long ago, a camera phone picture would have been fuzzy, badly exposed and low resolution. Not any more. Modern phones compete very favorably with most compact cameras. Here is a small gallery of shots from my iPhone that have not undergone much post-processing [you can click on any of them to get bigger images]: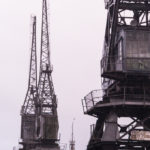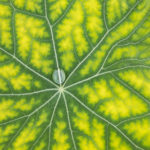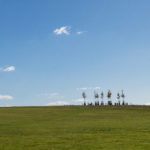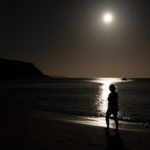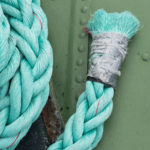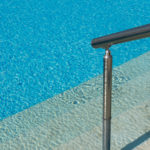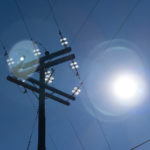 I felt that the iPhone 7 Plus was a big step forward in terms of the capabilities offered by a smartphone camera. With the right supporting app, here are some things that I felt were compelling:
choice of lenses [actually 2 cameras] with different focal lengths
control over exposure
manual control of focus option
option to shoot RAW
I am not saying that an iPhone could replace a DSLR class camera, but it is a serious tool for capturing images. For me, the #1 priority is being able to get the picture, so having the iPhone in my pocket is ideal.
Libby recently observed that I had made very little use of the A7 lately and had been using my iPhone a lot. She was right. I commented that maybe I should sell the big camera, if I'm not getting the use from it, and just use the iPhone. She was unsure whether I was joking. And neither was I.
Postscript: After writing this blog, I was fed this article, which suggests that I am just going with the flow …
This article first appeared on the Siemens Digital Industries Software blog at https://blogs.sw.siemens.com/embedded-software/2017/10/26/8413/