Last week, we were on vacation. We went to a place in the North of mainland Greece. Although we have been to the island of Kefalonia a few times, which we enjoy, we had never been to the mainland. A friend recommended a particular area and we thought that we would give it a try. Last year, we used a Greece-based travel company and I was very impressed by their local knowledge, attention to detail and overall customer service. As they offered an appropriate package, I booked with them.
Although I would definitely say that we had a good vacation, I did learn an interesting lesson …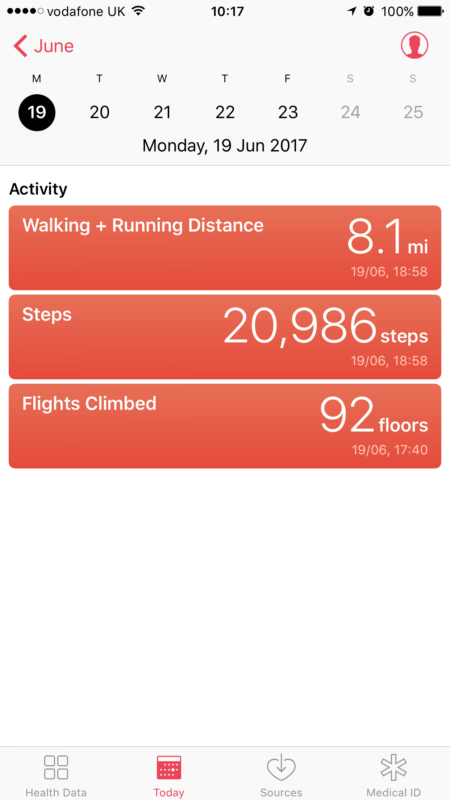 The area that we were visiting is mountainous. We were on the coast, so there was typically a long drop from the road down to beaches or seaside villages. When I am on vacation [and any other time really], I am not very good at being stationary. I can lie on a beach for a while, but I am soon eager to see what is around the next headland. Our hotel was set into a hillside, with the main building [restaurant etc.] at the top and our accommodation at the bottom. There was the equivalent to 5 flights of steps to be ascended to go up for breakfast or dinner. Fortunately, we are quite mobile and regard this as a useful work-out, but I guess it might be a problem for those less fortunate.
The hotel had great facilities – everything we needed. We were staying on a B&B basis, so dinner at the hotel was optional and we used the restaurant a few times. They had an all-you-can-eat buffet for a good price and the drinks supplement [all the wine, beer etc. that you might want] was only an additional €5 [apparently – I cannot seem to remember ?]. Our room was spacious, clean and comfortable and had everything that we might want – AC, fridge, etc. The view from our patio was amazing.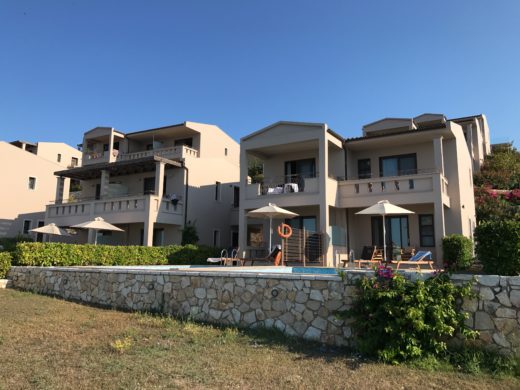 We had one minor gripe which was a matter of expectations. The description of the property, from the tour company, was a "bungalow with a private pool". There are two words that I had trouble with. The word "bungalow" is unambiguously defined as a single-story structure; we were housed on the lower floor of a two-floor building, which was actually four accommodation units, with the upstairs patios overlooking our pool. A single story building implies an extra degree of privacy. The problem occurred because of an error in the hotel's own publicity, which refers to two-story bungalows, which is a contradiction in terms. The other word is "private", which, in this case, applied to the pool. I appreciate that it is supposed to mean that it was not public – i.e. we would have exclusive use of it. However, it also implies a degree of privacy, which we did not have. It would have been easy, during construction, for some fencing or screening to have been incorporated, but it was not; a missed opportunity. The above photo shows our accommodation on the right.
I have provided feedback to the tour company, which also included much praise for several things that they did very well. They have assured me that they will take a careful look at their descriptions of this property. I am not sure exactly what I learned. Maybe it was to do just a tiny bit more research when booking a vacation.
This article first appeared on the Siemens Digital Industries Software blog at https://blogs.sw.siemens.com/embedded-software/2017/06/29/lost-in-translation/