Thought Leadership
The new 40?
Age is just a number. That is what people tell me. That is true and I firmly believe that you are really as old as you feel. I had a birthday this week and it was a round number – I was born in 1957. However, there is no way that I feel 60; there must be some mistake. I am definitely more like 30.
Although 60 is just a number, it is a number with some significance …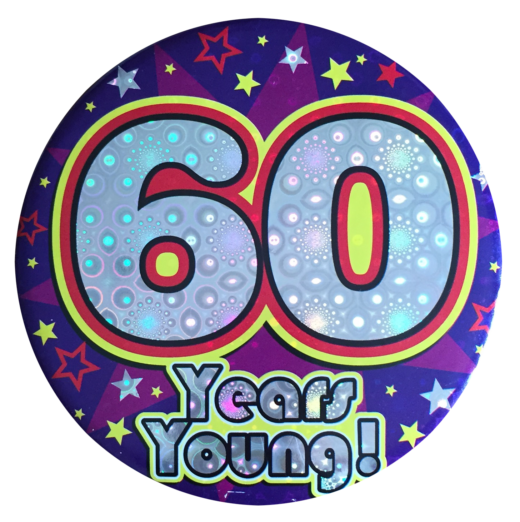 Several people asked me how it felt to be 60. My answer was that I felt a day older than I did 24 hours earlier. I do not feel that I had crossed some significant hurdle or barrier. A few years ago, there were more changes that occurred at this specific age, only a few of which remain:
I can get free eye tests [I could anyway, for other reasons].
I can get free prescriptions for medicine [they normally cost about $10 here]. Currently, I am lucky enough to enjoy good health most of the time, so this is a dubious privilege.
Some shops, theaters etc. offer a discount to "seniors" – that will be nice.
I cannot get a free bus pass. A few years ago, they were issued to 60 year olds, but it is tied to the age at which a woman gets a state pension. I will need to wait until I am 66.
Until a few years ago, women got their state pension at 60 [so I would now be married to a pensioner] and men at 65. This was seen as unfair, so the ages are now the same and is currently 65. In a year or two it will rise to 66.
Back in 1986, when I was not yet 30 [a mere boy!], I started a new job – essentially the one that I still have. There was no pension provision, but I was given an extra 10% on my salary in lieu of a company contribution to one. My boss said that I could spend it on anything I wanted, but recommended that I think to the future. In an unusual spasm of common sense, I went to see an advisor and started a personal pension, which I have been paying money into ever since. I recently discovered that I had got a good deal and the pension would return quite a lot more that any current investment vehicle. To gain this advantage, I needed to cash in the pension at the age that I had projected retirement. You guessed it: 60. So, from this month onwards, even though I have not yet retired from my job, I will be receiving a monthly payment. As I do not need any more income, it will, in effect, be transferred straight into another pension, as that is the most tax efficient way to save. It does, however, seem odd to be a pensioner. It was also odd to make a few decisions about the payment of the pension, which will effect me for the rest of my life. I am actually gambling on how long I live for …
At the weekend, I had a visit from a new friend, whom I had met a few weeks back. This gentleman lives just a short way along the street from me. He is in his early 90s and has been widowed for some years and lives alone. He said his main problem is loneliness. In particular, he lacks male company [people of his age and carers tend to be female] and weekends are very quiet. So I invited him for coffee on Sunday morning. Although he has limited mobility and is rather deaf, his brain is sharper than many people who are decades younger. We had a very enjoyable chat, finding that we had several common interests. I had told him that I only had limited time – about an hour – as I needed to attend a meeting later. He took this on board and was preparing to leave after 50 minutes. This was good, as some elderly people have no sense of time. If he had over-stayed his welcome, I might have been reluctant to invite him again. I later realized that he had inspired me somewhat. As I said, his brain is sharp and he was full of ideas and he is more than 50% older than I am. There is hope!
A sign in a doctor's waiting room: "It is not being old that stops you walking, it is not walking that makes you old." – I like that.
This article first appeared on the Siemens Digital Industries Software blog at https://blogs.sw.siemens.com/embedded-software/2017/04/06/the-new-40/