Thought Leadership
Doing a good turn
Even though I am a guy, I do have feelings. Two things, in particular, can stir emotions for me: if someone, about whom I care, experiences loss or disappointment, I feel strong empathy along with a desire to fix the problem; when I witness, or even just hear about, selfless acts of kindness, I can be intensely moved.
Just recently, I experienced both of these situations …
A while back, my father and step-mother, who are both well into their 80s, moved house from one apartment to a slightly smaller one. They employed a removal company, of course, and also requested that they dispose of some unwanted items. Quite some time after they completed the move, I was helping them with sorting some of their possessions – working through a pile of unopened boxes. Eventually, when everything had been unpacked, they realized that some things were missing; specifically some old family photo albums, which included pictures of many long deceased family members [like my mother and grandparents] and many pictures of their life together. They came to realize that the relevant box had been marked for disposal by mistake. They were naturally sad for this loss.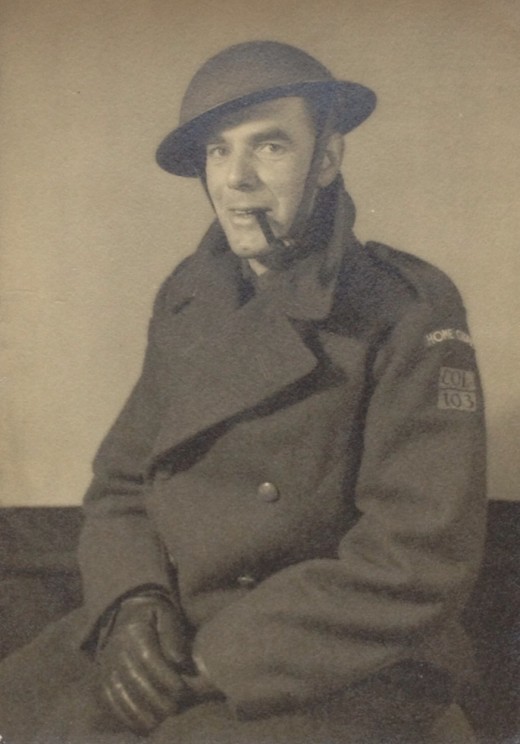 I considered contacting the removal company on the off-chance that they knew what had happened to the box. However, as so much time had passed, I thought it very unlikely that the box could be traced. But then events took a surprising turn …
One day, a few weeks ago, my phone rang. It was a woman from the Beacon Centre for the Blind – a charitable organization, which provides various living assistance services for blind people. It is long established and clearly does very beneficial work. I assumed that they were going to be asking me for money. Regardless of their good credentials, my response would be negative as I have decided on a few specific charities that I support and cannot give to everyone who asks.
However, this was not the reason for the call at all. The woman asked for me by name and seemed pleased to have found me. She checked the names of a couple of other members of my family, whom I could confirm were very familiar to me. By now you have probably guessed it. A box containing some family photo albums had come into their possession and they had been diligently seeking the rightful owners. They were pleased to have succeeded and we soon arranged the means for the box to be delivered to me. Money was never discussed during the call.
Last week I went to see my Dad, who is temporarily in a care home, and told him about the call and the subsequent delivery. The look of pleasure on his face on hearing this news told me that all the effort made by the Beacon Centre was totally worthwhile. Naturally, I have made a donation to them and will probably support them some more. Their kind act was way beyond the call of duty.
This article first appeared on the Siemens Digital Industries Software blog at https://blogs.sw.siemens.com/embedded-software/2014/06/05/doing-a-good-turn/