Thought Leadership
Christmas traditions
This is my last blog posting before the holidays, as, like many people around the world, I am about to take a break for Christmas and the New Year. I seem to have accumulated a certain amount of my annual leave allocation, which I failed to take earlier in the year, so I will be having a longer than usual break. I was looking forward to a period of down time, when I could catch up on my reading and other hobbies. However, I observe that my calendar is filling up with social activities, so I think that I will be quite busy.
Planning for the holidays has made me think about Christmas traditions …
For many people nowadays, who, like myself, have no particular religious beliefs, the real origins of Christmas are often forgotten. We saw a play last week called "Jesus My Boy", which was about the story of Jesus told from Joseph's point of view. It was intentionally humorous, but did make me think some more about what the story was all about. That aside, Christmas is steeped in traditions, which are largely unconnected with its origins, but mainly contribute to constructing a secular festival in the middle of Winter.
An almost universal tradition is the exchanging of gifts. But the details of this process varies from country to country and even from one family to another. In the UK, most children would open their presents first thing on Christmas Day. In Scandinavian countries, for example, the people seem rather impatient to get the celebrations started and all the important stuff, including the opening of presents, takes place on Christmas Eve.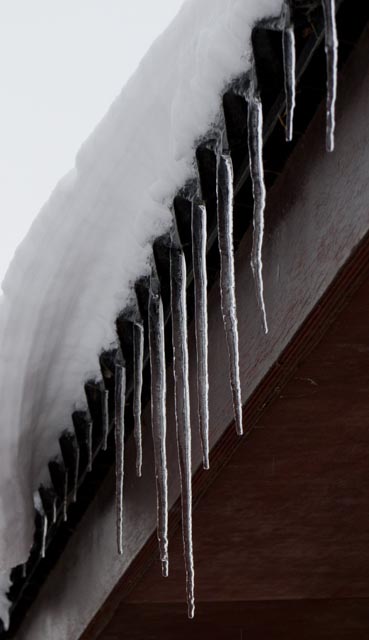 The idea of Santa Claus [or Father Christmas] delivering the presents is also nearly universal. I had issues with this when I was a child. Notwithstanding some of the obvious impossibilities, like flying reindeer, getting around to millions of houses in one night and gaining access down [non-existent] chimneys, I was concerned about the simple logic. For example, I might have a gift under the tree with a festive label that said "with love from Grandma". If the gift was from Grandma, what was Santa Claus doing messing around with it?
In our family, this logical disconnect was resolved in a way that established a tradition. Our presents were all placed under the tree in the days before Christmas – no suggestion that Santa Claus was involved at all. These would be opened, in a calm and orderly fashion, after lunch on Christmas Day. However, we children would also hang out stockings, which would be filled with a consignment of smaller items – little knick-knacks, toys and candy, which we would explore with great excitement after a bit of a lie-in on Christmas morning. I seem to recall that sometimes we held until after 6am! I do not recall ever really believing in Father Christmas, but would happily go along with the idea as long as my parents kept coming up with the goods. I realize that I have no recollection of when stockings were given up.
Some years later, when my late wife and I started a family, we decided to follow the same traditions for our children and we would dutifully acquire and wrap a load of small gifts and fill up their stockings before going to bed on Christmas Eve. After my wife died, I continued with the same tradition for a while. But then we were approaching Christmas 2009 and my youngest daughter was 18 and I decided that it was time for a change. I explained to the two girls that now there were no children in the house, so Santa Claus would no longer visit, so hanging out stockings would most likely result in disappointment. They reluctantly agreed that this was probably true. I had an idea. I said that all three of us should have stockings and each of us could buy and anonymously wrap a few small things for the other two. This worked well.
Life has moved on. I now have a new-ish wife and two step-sons. So we have adapted my new tradition. What we now do is have a stocking for everyone who is in the house on the night of Christmas Eve and everyone comes along with small items for all the other people. Last year there were 7 of us; this year there will be 5. The system is flexible enough to accommodate almost any number, so I have a feeling that it will last. In fact, as most of us are lucky enough to have almost everything that they need in life [materially, at least], I can imagine the stockings almost completely replacing conventional gifts.
I need to crack on with wrapping this small mountain of stocking items, so I will take this opportunity to wish you Season's Greetings. I hope that 2014 will be peaceful and prosperous for all of us.
This article first appeared on the Siemens Digital Industries Software blog at https://blogs.sw.siemens.com/embedded-software/2013/12/19/christmas-traditions/