Thought Leadership
The harpist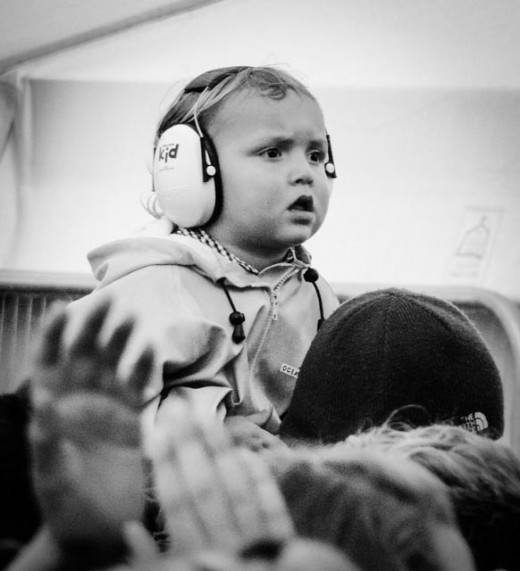 My wife an I enjoy seeing live music [and theater actually] and have a very broad taste in the type of music that we will turn out for. I have gradually come to realize that it is the imperfections and the little nuances that make every performance unique and a very human experience. One musical event, that has become something of a tradition, is a festival called Chagstock – we have been to it four times and next year's tickets have already been purchased. This is a small, 2-stage festival, with a mixture of rock, folk and other kinds of music, that takes place each Summer on Dartmoor, near the village of Chagford [from which it gets its name] in the West of England.
Last Summer, when we were in Chagford, we spotted some information about other musical events that sounded interesting …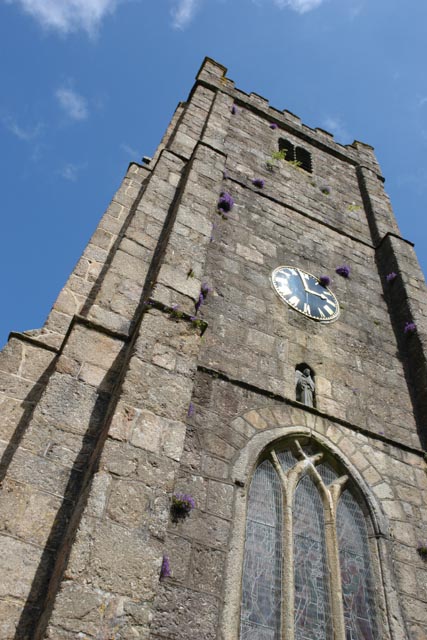 In Chagford there is a beautiful old church, Saint Michael's. There is an organization – The Friends of St. Michael's – who organize various fund-raising events, including musical performances in the church. Although I am not a religious person and rarely set foot inside a church for its primary function, I do admire the beautiful old buildings and strongly support their use for secular activities [such as musical performances], which are not at variance with the beliefs of the church-goers. When we were there in July, we perused the list of upcoming performances and one struck us as particularly interesting: a harp music recital. We noted the details to plan a return visit.
The performance was last Saturday and, as planned, we took a long weekend off, which we spent on Dartmoor. The good weather meant that we could spend time enjoying the beautiful countryside in the area, but the highlight was the Saturday evening. We arrived in Chagford in good time – the drive across the moor from where we were staying is quite fun, with some roads barely wider than the car! We went to a nice local pub for a drink first and then headed over to the church. We got good seats, quite close to the front and watched the church gradually fill up. It was very pleasing to see how many people had turned out on a cold November evening to attend a performance in a little village church.
The harpist, Elizabeth-Jane Baldry, titled the performance "Five Centuries of Harp Music". She played 7 pieces by different composers dating from the 16th to the 20th Centuries. She is a superb musician, who is totally at home with her instrument. It is a rare thing to see: a musician who appears to be just casually caressing their instrument, but, in doing so, creates a beautiful sound. She introduced each piece, telling us a little about its origins and about the composer. Apart from being a gifted musician, she showed herself to be excellent raconteur and story teller.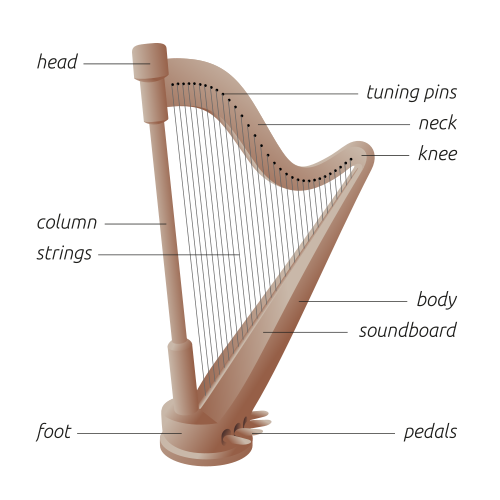 At one point, there was a question from the audience – I suspect the questioner was a plant, but that was OK. She wanted to know how the harp worked; in particular, what are the seven pedals for? Elizabeth-Jane explained that the pedals adjusted the length of groups of strings in the same way a violinist holds down the strings on their instrument with their left hand. Each pedal has three positions: top, middle and bottom; so there are over 2000 combinations. She demonstrated by playing a familiar tune: Twinkle, Twinkle Little Star. Then she asked the audience to tell her which position to set each pedal. After a bit she observed that only "top" and "middle" had been selected. "Are you inhibited about using the word bottom in church?" she asked. Then she played the same tune, which was then totally unrecognizable.
Overall it was a superb evening. I would advise you to see Elizabeth-Jane if you ever have the chance, but, more realistically, I urge you to support live music. Look out for performances in your area, switch off the TV and get out there. Your life will be enriched.
A final fact about Elizabeth-Jane from the evening's program: "She is the only silent movie harpist in the world, performing live accompaniment to cinema screenings in the manner of the old silent movie pianists." – I really have to see that!
This article first appeared on the Siemens Digital Industries Software blog at https://blogs.sw.siemens.com/embedded-software/2013/11/28/the-harpist/