Thought Leadership
Back to Berlin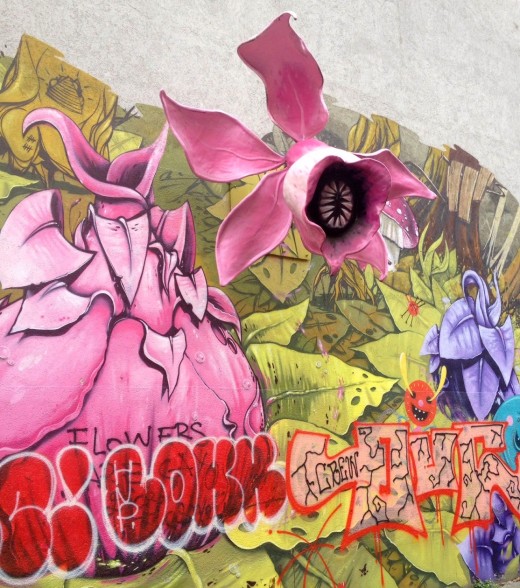 This past weekend we took a short vacation. It was time to go back to Berlin, where we have been before a number of times. We first visited the city because we had [still have] some friends who live there. We liked the place and just keep going back. It is a relatively short and cheap flight from out nearest airport in the UK to Berlin Tegel.
Although we have favorite places that we like to return to, we are always on the lookout for new things and new ways to see the city …
A significant factor that influences the enjoyment of visiting any city is how easy it is to get about. If the place is very compact, maybe walking is fine. But, for most cities, other options are needed.
One of the high points, for us, in a visit to Berlin is the hotel that we use. It is reasonably priced, clean and welcoming, has a really nice spa facility [the Germans know how to do spas] and is conveniently located. Before we first went there, I read reviews of the hotel and was amused by some of the negative ones. There were some from Brits who do not approve of the way Germans do spas [solution: stay at home]. Others complained about how far the hotel was from the city, which is odd because the location is clear enough on a map and the hotel was not relocated after their booking [solution: do a tiny bit of research before your trip]. In fact, the hotel is about a 1Km walk to the nearest U-Bahn/S-Bahn station. If you do not want to walk, there is a bus which goes from right outside the hotel straight to the station and, since the public transportation system is integrated, a single ticket will suffice. Once on the railway system, getting anywhere is very straightforward. Although it takes a little while to reach the city center, the low cost of the hotel is good compensation.
On this visit, we managed a very good balance between relaxation and exercise. The spa was perfect for unwinding. It also meant I could have a pre-breakfast swim with no hassle. We spent one day mainly walking around the city, visiting a few favorite places. On our second day, we tried something different: we took a cycling tour.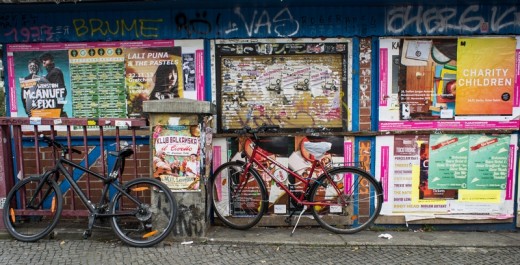 We are not hard core cyclists, but we do ride bikes at home sometimes and rent them on vacations. In the past we have cycled over the Golden Gate Bridge, which was awesome. And we went on a cycling holiday in Syria. On this occasion, my wife found a cycling tour company who offered a day long [5 hours or so] guided tour of Berlin. As the weather was dry [and cold!] we were in. It was a very good decision. The cycling was far from arduous, as we took a gentle pace and stopped frequently to look at stuff. Our guide was a young Canadian guy who was friendly, witty and very knowledgeable. We saw many thing that we had not seen before and learned lots of interesting stuff about Berlin – its history and culture. I am a collector of random, useless facts and had many to add to my collection. Did you know that Hugo Boss designed the Nazi uniforms? No, neither did I.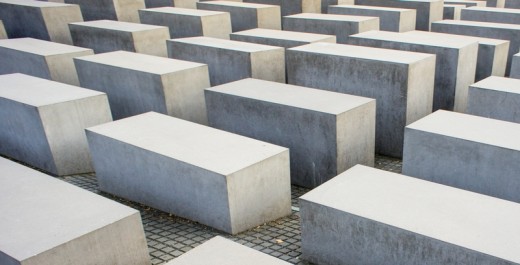 I would thoroughly recommend the tour company, who offer a similar service in some other European cities. Next time we are in Berlin, we might well take a different bike tour or just rent bikes for the day. It is truly the ideal way to see an area.
However, while we were having coffee prior to the tour, we were watching some people being trained before they took part in another service offered by the tour company: a tour using Segway transporters. I really want to have a go on one of those!
This article first appeared on the Siemens Digital Industries Software blog at https://blogs.sw.siemens.com/embedded-software/2013/11/21/back-to-berlin/