Products
PCB Podcast Downloads Span the Globe!
With half of 2019 in the books I think its a great time to share our 1st half results for the PCB design podcast for designers, engineers and electronics enthusiast alike PCB Tech Talk.


Did you know that PCB Tech Talk reaches a worldwide audience with downloads from more than 68 countries!  Not surprisingly, the United States topped the list for most podcast downloads with 56%.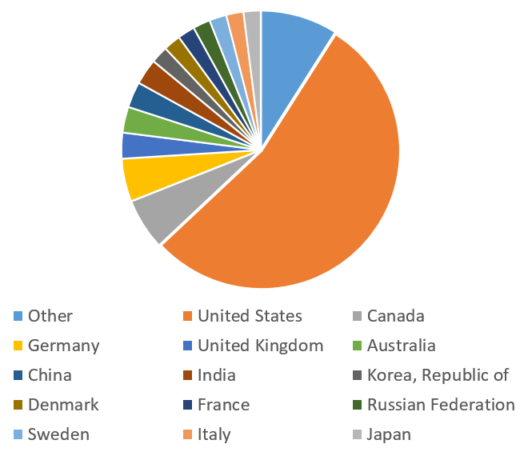 Here's the list of other countries that download PCB Tech Talk: Ireland, Spain, Brazil, Israel, Saudi Arabia, Mexico, Norway, Thailand, Poland, Netherlands, Colombia, Taiwan, Hong Kong, Estonia, Islamic Republic of Iran, New Zealand, Switzerland, Egypt, United Arab Emirates, Indonesia, Malaysia, Belgium, Lithuania, Romania, Ukraine, Singapore, Benin, Latvia, Portugal, Finland, South Africa, Turkey, Greece, Uganda, Panama, Slovenia, Iceland, Hungary, Malta, Peru, Philippines, Pakistan, Croatia, Morocco, Europe, Vietnam, Czech Republic, Tunisia, Belarus, Austria, Bangladesh and Chile.
Something new: Check out the NEW PCB Tech Talk web page! www.pcbtechtalk.com! You'll be able to listen to podcast and access links to your favorite podcast streaming site or App.
Thanks for the downloads, subscriptions and reviews!  And please feel free to send your comments, questions, topic requests and let me know if you'd like to be my guest on a future episode of PCB Tech Talk.
This article first appeared on the Siemens Digital Industries Software blog at https://blogs.sw.siemens.com/electronic-systems-design/2019/07/11/pcb-podcast-downloads-span-the-globe/