Mentor PADS Higher Education Program Helps Fuel Formula Student Racing Car Competition
Over one thousand passionate students met the week of August the 1st 2017 to compete on the famous Red Bull Ring Formula-1 track in the breathtaking Styrain Mountains in Austria. This is the second year that Mentor, now part of Siemens, has been a major sponsor of this exciting Formula Student Austria competition through our Higher Education Program (HEP) which grants students access to industry-leading electronics design software.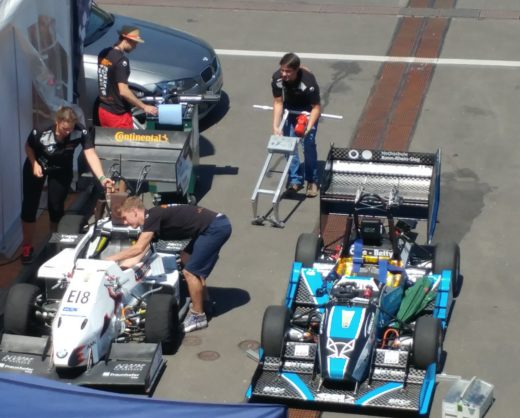 Student pit crews stay busy preparing their cars for competition.
Both combustion and electrical engine propulsion modes were represented by fifty teams from different countries including Germany, Austria, Switzerland, Israel, USA, Mexico, Spain, Greece and Italy. Teams competed on their engineering skill, creativity, and ingenuity in designing, building, and racing their Formula Student race cars.
Over the course of five days, vehicles and teams went through a tight inspection by an army of judges in the paddocks, during presentations, and on multiple tracks spread throughout the ring facility. Judges have the difficult task of ranking all these talented teams on various criteria including project management, budgeting, overall electrical and mechanical design process, depth of the technical studies, level of innovation… and, of course, car performance.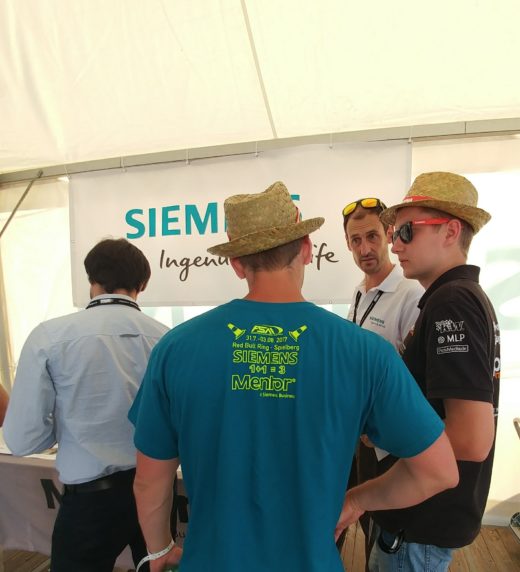 The Siemens tent proudly stood between the pits and the tracks supplying technical details on all products embraced by the High Educational Program (HEP) students.
Although they might not quite match up to their 'Formula One' big sisters, make no mistake, these cars are not toys. In fact, top cars can accelerate from 0 to 100km/h in just 1.7 seconds (and corner at up to 2.5 G's!!!) with down-force aero packages that could enable you to run upside down on the ceiling at top speed. Buckle up!!!
Giant loudspeakers spit out Rock'n Roll music all day long, only fading away with the roaring sound of the combustion class cars' engines… I really loved the quiet electric cars that would never ruin Jimmy Page's genius and mystic guitar solo of 'Stairway to Heaven'!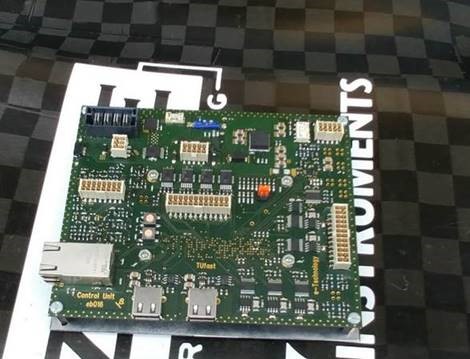 Controller PCB designed by the winning TU München "TUfast e-Technology" Formula Electric team using Mentor PADS.
As the event concluded, Siemens' HEP Automotive Business Development Manager Leigh Anderson presented two special awards with 2.000 EUR in prize money for each. The Formula Electric team of Tech U. München won the Best Electrical System & Harness Award, while the University of Applied Sciences (UAS) Karlsruhe team won the Best Use of CFD Award. Runner-up, 2nd-place prizes went to UAS Graz and UAS Wien, respectively.
Supporting these kind of events is a superb opportunity for sharing our passion for excellence with so many young, smart, and talented students and for being inspired by what these young people can do. We were happy to help our Higher Education Program provide students with access to the technology that can help them realize their design visions.
See you in Germany for Formula Student Germany!
This article first appeared on the Siemens Digital Industries Software blog at https://blogs.sw.siemens.com/electronic-systems-design/2017/08/15/mentor-pads-higher-education-program-helps-fuel-formula-student-racing-car-competition/