Laser Cut Designs – Tips, Ideas & Inspiration …and more!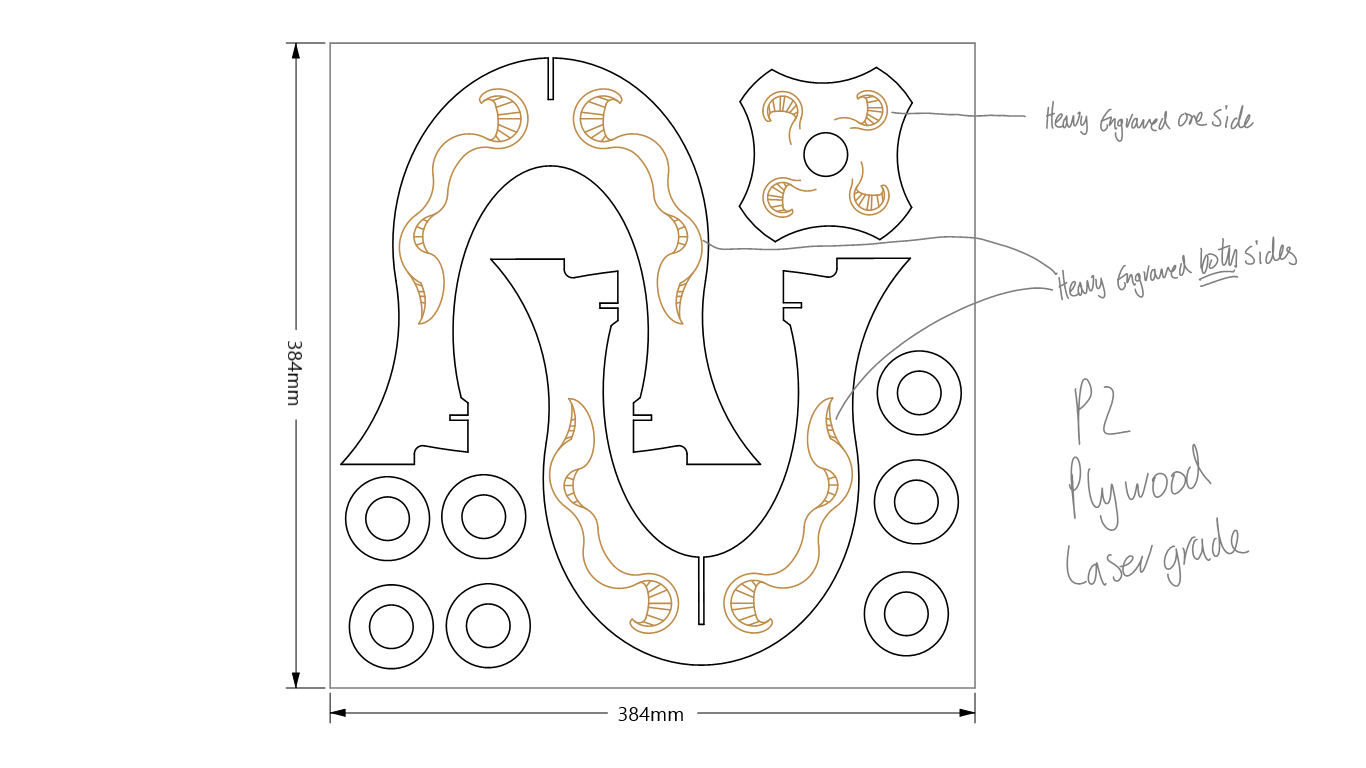 Laser cut designs are popular right now, and for good reason. The intricate patterns one can achieve add interest to virtually any piece—be it metal, wood, leather… you get the idea. You can take it one step further and make your own laser cut design for a look that's totally unique. Your one-of-a-kind creation starts with a little bit of inspiration and Catchbook!
While laser cutting originally began as an industrial manufacturing application, it has since spread to makers, schools, small businesses, and even hobbyists. You can also find laser cut designs on a number of commercial items for merely decorative purposes. This last use case is one that we are going to focus on primarily in this article.
While laser cut items look really cool, they can be expensive if you just go out and purchase one from a store. That's why DIYing is a great option! You can either laser cut the item yourself or send it to a professional. Regardless of which option you choose, you will end up saving money. Not only do you cut costs by doing it yourself, but you also get the freedom to customize your item however you want. You get a truly unique design tailored to your exact specifications. Who doesn't love that?
First, you'll have to decide what it is you want to apply the design to. You may have something lying around the house that you want to spice up with a fresh look such as an old table, a leather-bound book, a jewelry box, or even a laptop cover. Laser cutting works on a variety of materials, so the possibilities are endless here. Let's say you want to start completely from scratch and create not just a design, but the item you'll laser cut as well. That's totally fine too. The sky is the limit when it comes to DIY projects, and Catchbook is the perfect tool to help you plan whatever it is you want to create!
Let's start by looking at the types of materials you can use with laser cutting. Now some of these depend on the exact laser cutting tool you're using, so be sure to double check with a professional if you aren't sure. Settings vary based on the material you're using as well. These are just some examples of the wide variety of materials other people have successfully used for their own laser cut projects.
AcrylicLeatherLaminate
WoodRubberStone
GlassPaper And more…
PlasticMetal

Once you have your item, or you have selected the materials you'll be working with, you'll want to begin actually drawing up your design. If you're working with an existing item, I recommend you snap a picture and import it directly into Catchbook. This allows you to draw right over the image of the object, so you know exactly how your finished product will look with your laser cut pattern etched onto the surface. If creating an item from scratch, you can draw out the parts you'll need first before sketching your laser cut pattern over them. This is what Tom did in the example we provided here.

Using Catchbook, he drew out the dimensions of the sheet of plywood first, then the parts for a laser cut lamp, and finally he sketched the pattern he plans to laser cut. When it comes time to cut everything out, it will actually be a little easier if you do the laser cutting first while there is just one sheet of wood, rather than cut out the parts, assemble them, and then try to laser cut them.
Once you have the finished pattern/design, you can export it from Catchbook and send it to a laser cutter, either your own or a professional's. Then comes the really fun part: the actual laser cutting! We won't go too much into the details of how it's done, but if you're looking for some advice, I've pulled together a few articles with some helpful tips, tricks, and guidelines for anyone from the most expert maker to a beginning DIYer who is just trying their hand at this for the first time.


Tutorial: Laser Cutting Techniques and Projects – This article is perfect if you plan to use laser cutting for any woodworking projects. Longtime designer and maker Steven Mattern goes over three different projects he has perfected with his own laser cutter. He shares a few processes he has developed over the years, such as iterative design with 3D modeling, and briefly talks about the strengths and limitations of laser cutting. I highly recommend you check out this post!


10 Tips and Tricks for Laser Engraving and Cutting – The title says it all. This Instructables article gives you ten hints for better DIY laser cutting. It also takes you through some of the basics of the laser cutting process, such as masking, presetting, and test cuts. This is especially helpful for all you beginners out there!


Laser Cutting Experiences – This article takes you through everything you need to know about laser cutting, specifically with regard to how to use the machine.


Not the artistic type? Or perhaps you're just looking for a little inspiration to spark your creativity. Either way, here are some great examples of what others have done using a laser cutter.


7 Stunning Laser-cut Sculptures – This article is perfect for any of you who are looking for some inspiration, or just simply want to be wowed by what others have done.


From Food to Furniture: 10 Dazzling Laser-Cutter Projects – Another inspiring article from the folks at Wired on the many creative uses of laser cutters, including one I hadn't mentioned before: Food! As a self-proclaimed foodie (which is truly just a fancy way to say I love to eat) I can't believe I overlooked this one.


Free Scroll Saw and Fretwork Vector Patterns – And finally, if you're just not up to creating your own pattern or you want something easy but still DIY, Craftsmanspace offers a variety of free downloadable patterns you can use for any laser cutting project!


If you have a DIY laser cut project you're proud of, feel free to show it off! Simply post in the comments below. And happy DIYing!
This article first appeared on the Siemens Digital Industries Software blog at https://blogs.sw.siemens.com/catchbook/laser-cut-designs-tips-ideas-inspiration-and-more/