Advancing Additive #14 – Automating 3D Printing Build Preparation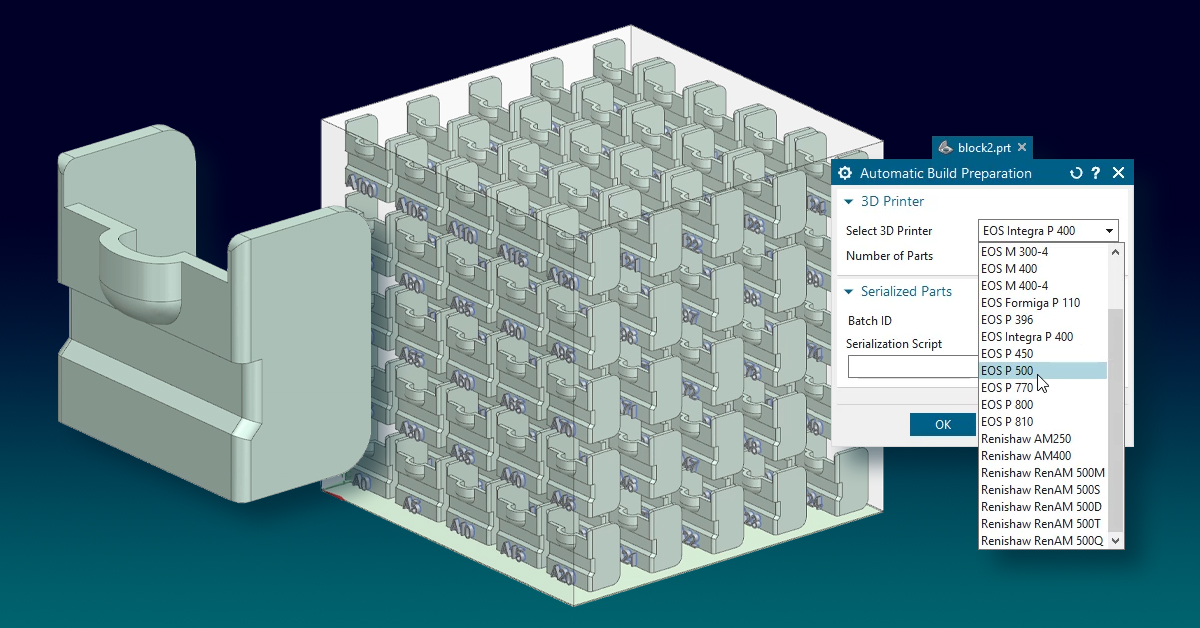 For the last few years, we have been working to develop an end-to-end digital thread that encompasses the entire additive manufacturing workflow, from designing the part, through planning its 3D printing and post processing, all the way to production, monitoring and quality assurance. The companies we've worked with tell us that our solution delivers several key differentiators, including a unified, associative environment from idea to part, multidisciplinary generative engineering, simulation solutions for first-time-right printing, and an online collaborative platform to manage the order-to-delivery process.
All of these differentiators are important for companies looking to industrialize their additive manufacturing operation. But in the past six months, our customers have challenged us with a new requirement. They want to automate as many steps in the AM process as possible. Whether it's automating the design of AM parts, automating the process of 3D printing those parts, or automating the AM factory and its monitoring, the key for these companies is having push-button solutions that take the time-consuming and labor-intensive work out of the AM process.
One of the biggest areas where our customers are calling for more automation is in the build preparation process. Once customers have designed an AM part, validated its 3D printability and defined its orientation, they want to be able to push a button, populate their AM machine build trays with an optimal quantity of parts—and know that the output is going to meet expectations.
This can be now be accomplished with NX AM software. You can write a script capturing your workflow in an NX Journal file—including 3D printer choice (polymer or metal), part positioning, scaling, support creation (if necessary), output generation, labeling and reporting. Then you can replay this NX Journal file, altering any of these parameters.
Here's a simple example of NX automated build preparation in action:
If you're interested in learning more about automated build preparation, check out developer Mike Vasi's session at Realize Live. Just go to https://events.sw.siemens.com/en-US/realizelive/agenda/, find "additive manufacturing" in the Experience section of the "Sessions" drop-down menu, and look for "Automated Build Prep for Additive Manufacturing."
---
About the writer:
Aaron Frankel is Vice President of Siemens' additive manufacturing software program. He has over 20 years of experience in the PLM software industry and has held various positions in engineering services, product management, and marketing – all focused on helping manufacturers take advantage of the latest digital design and manufacturing technology.
This article first appeared on the Siemens Digital Industries Software blog at https://blogs.sw.siemens.com/additive/aa-e14/