Corporate
What's New in Learning Advantage? NX 12 for Engineering Design!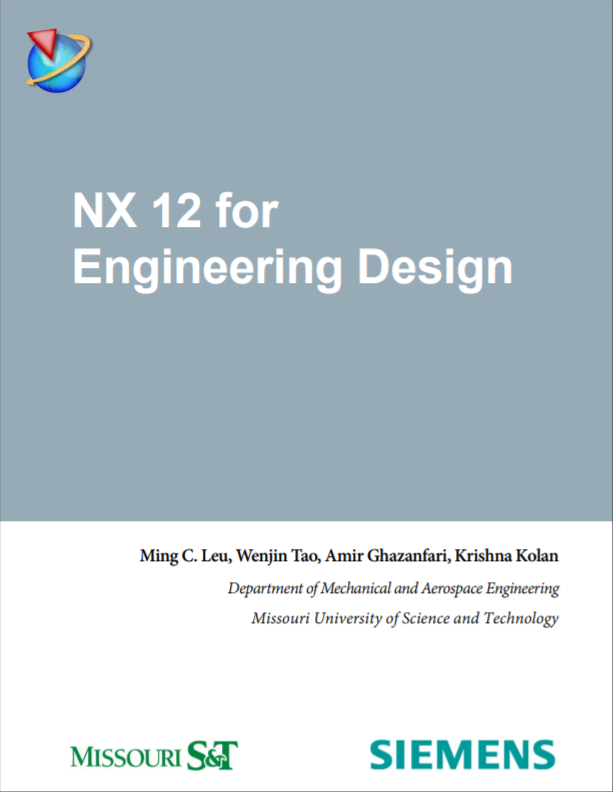 Whether you're looking for a classroom resource for teaching NX 12 to your students, or a self-guided tutorial for getting up to speed on the world's most advanced CAD/CAM/CAE solution, our newest eBook from Dr. Ming C. Leu, of Missouri S&T University, has you covered.
This eBook is written for students and engineers who are interested in learning how to use NX 12 for designing mechanical components and assemblies and provides a systematic approach for learning NX 12.
Chapter 2 includes the NX 12 essentials from starting a session to getting familiar with the NX 12 layout and Coordinate System, Layers, various toolboxes and other important commands which will be used in later chapters. Chapter 3 describes how to create sketches and to give geometric and dimensional constraints. The actual designing and modeling of parts begins with chapter 4.
You will learn how to create a drawing from a part model in chapter 5, while chapter 6 teaches the concepts of Assembly Modeling. Chapter 7 introduces free-form modeling.
Chapter 8 is offers a brief introduction to Design Simulations and chapter 9 will be a real-time experience of implementing a designed model into a manufacturing environment for machining. The exercises and model files presented throughout the book build upon one another and culminate in a final project.
Learning Advantage is an online learning portal covering all of Siemens Industry Software products. Our Corporate customers pay an annual subscription fee for this resource, which is always FREE to our Academic partners! Ask your instructor or administrator about using Learning Advantage today!
This article first appeared on the Siemens Digital Industries Software blog at https://blogs.sw.siemens.com/academic/whats-new-in-learning-advantage-nx-12-for-engineering-design/