Corporate
The EcoCAR 3 Winter Workshop Offers Students Training and Preparation for Testing in YUMA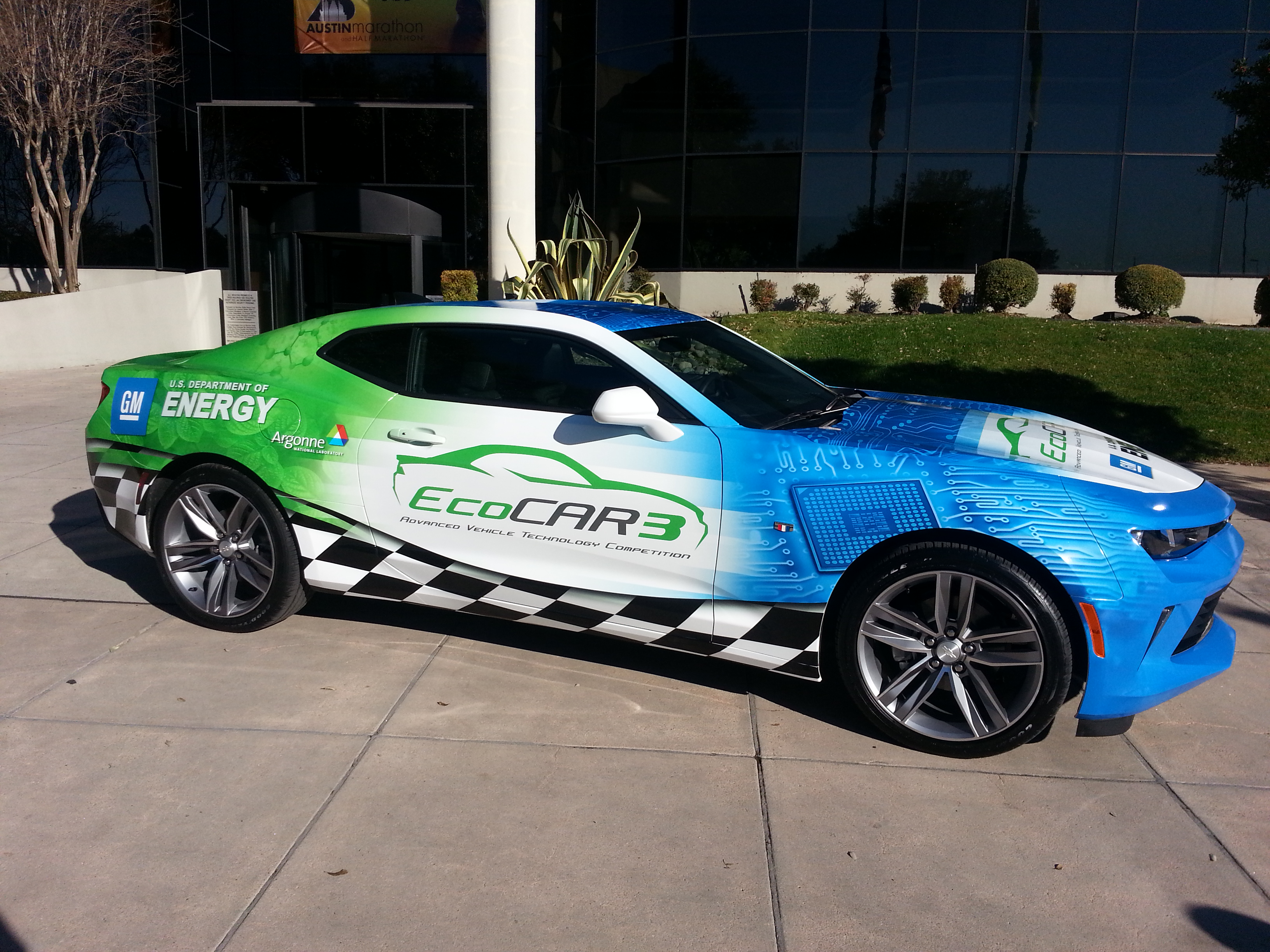 The EcoCAR 3 Year Two Winter Workshop was held in Austin, Texas, January 26th-30th. EcoCAR 3 is a U.S. Department of Energy (DOE) Advanced Vehicle Technology Competition (AVTC) series.Sixteen North American university teams are challenged to redesign a Chevrolet Camaro to reduce its environmental impact, while maintaining the muscle and performance expected from this classic American car. These sixteen teams represented by over 120 students convened for a weekend of education and competition.
Teams, sponsors, and organizers arrived ready for hands-on training and presentations. The EcoCar teams had the opportunity to present to industry professionals in the areas of Innovation, Systems Modeling and Simulation, Hardware in the Loop, and also in a Project Status category. These are the first in-person presentations that will prepare the students for the Year Two final competition this May. Students also received multi-track training from several leading competition-level sponsors, including Siemens.Students honed their NX manufacturing skills with a day of hands-on training.
Jesse Alley, the Advanced Vehicle Technology Competition (AVTC) Lead Engineer stressed that "this year, CAD/CAM/CAE is the key to advancing design work and students are challenged with producing a comprehensive CAD model that reflects the vehicle as-built." NX is the tool to help these students succeed.In his presentation, the message was also clear that high-quality CAD images are a very important part of the technical presentations team will give at competition.
McMasters Engineering EcoCar3 Team
This was an enthusiastic, competitive and professional team from Hamilton, Ontairo that generously shared their insights on the program and Siemens software.With a focus on recruiting, the McMaster's EcoCar team has seen growth from 50 to 119 students. Mentoring the team is Joshua Lo, a former EcoCar student and now GM employee in emissions diagnostics.The team is working to form a partnership with GM Canada.
McMasters University is using NX and Teamcenter for CAD/CAM/CAE and data management.The team raved about the fantastic support from Siemens' support department, GTAC, in solving problems and usefulness of Learning Advantage as a training tool.
As Robert Lau, the team's Mechanical Engineering Manager explains, "The experts at GTAC are an excellent resource providing support for areas in which the team has limited experience.
They have saved us many frustrated hours when helping us solve problems and deal with errors we have not seen before.""Siemens Learning Advantage is a great tool to allow our team to learn the necessary functions at their own pace and schedule. The scope of the training available through this tool has allowed more of the team to access the training on their own while allowing experienced team members to learn about more advanced toolsets available in Siemens NX."
Winter Workshop was a fantastic opportunity for the team to expand their knowledge through the interactive training sessions. The McMaster Engineering EcoCAR 3 Team is looking forward to the end of year Competition where they can showcase all of their accomplishments.
EcoCar3 is a rare collegiate competition where communication, marketing are critical components to team success. Monthly reports, blog posts, social media report, executive summary, consumer analysis are all a part this program's competition.The Arizona State University team interviewed Siemens executives as they develop the sponsor video component of the competition.
Arizona State University EcoCar team joins Siemens at the Sponsor's reception
We know many of these students will be our technology leaders of the future and certainly the wall of patents at host company NXP Semiconductors served as an inspiration and motivation to these bright young minds.
What's next on the EcoCar3 Calendar?Students will be bringing their sunscreen and sun hats as the teams meet in May for testing at Yuma Proving Ground, GM's hot weather testing site in the Sonoran Desert.
Follow the progress of EcoCar teams on the EcoCar Green Garage blog.If you are a Siemens PLM Software academic partner, please Contact Us for access to Learning Advantage.
This article first appeared on the Siemens Digital Industries Software blog at https://blogs.sw.siemens.com/academic/the-ecocar-3-winter-workshop-offers-students-training-and-preparation-for-testing-in-yuma/