WEEF&GEDC 2021: A Quest For a Sustainable World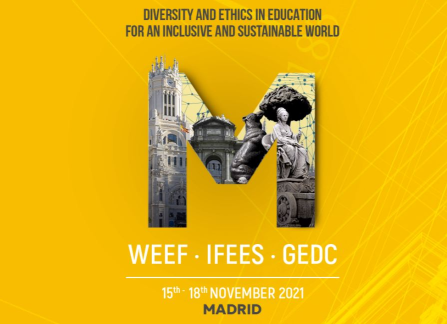 Last November, Siemens Global Academic Team participated in the World Engineering Education Forum (WEEF) in Madrid, Spain. This international conference hosted by the International Federation of Engineering Education Societies (IFEES) and the Global Engineering Dean's Council (GEDC) brings together leaders from academia and industry for engaging conversations, collaboration, and planning for the future of engineering education. The theme for the conference was "Diversity and Ethics in Education for an Inclusive and Sustainable World". To kick off the conference, an opening keynote was given by Brenda Discher, senior vice president at Siemens.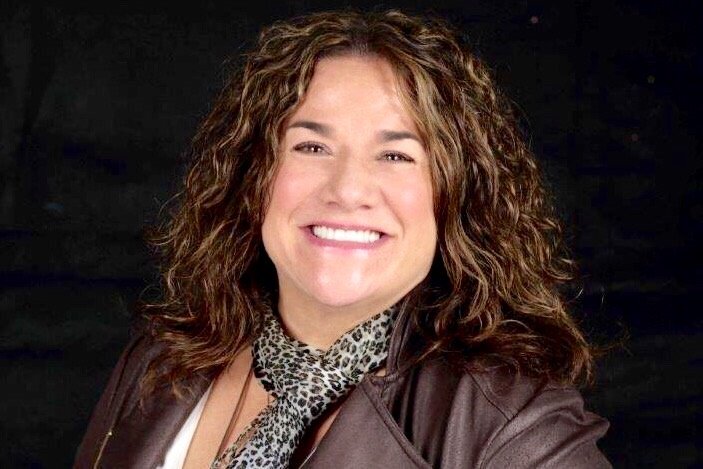 Brenda serves a dual role of leading global strategy and marketing for Siemens Digital Industries Software as well as strategy for Siemens Digital Industries. In her address, she recognized the importance of creating a future where anyone can turn today's ideas into tomorrow's products and experiences. She stressed how industry leaders should be empowering the next generation to develop sustainable solutions for issues society will face in the near future, such as climate change. Some of these solutions she mentioned that are currently in development are all-electric composite aircrafts, low-emission school busses, manufacturing yarn out of corn, and among others. These projects were made possible through Xcelerator, a comprehensive, integrated portfolio of software, services and application development platform created by Siemens.
Hackathon
The conference also hosted an interactive hackathon that gave participants a unique opportunity to work on real-world applications and showcase their talents. The hackathon theme was "The Decade of Action: A Quest for a Sustainable World" where students proposed ethical and sustainable solutions to the global challenges facing us by the year 2030. Participants were able to gain exposure in unperceived areas, while also having the ability to consult experts to ensure they can realize their ideas. Siemens was the official sponsor of the hackathon prize, offering keynote speakers, consultation, digital badges and supportive funding for travel and accommodations for participating students. The winner of the hackathon was "Fill It", a team that developed a logistical solution for sustainable massive transportation of goods.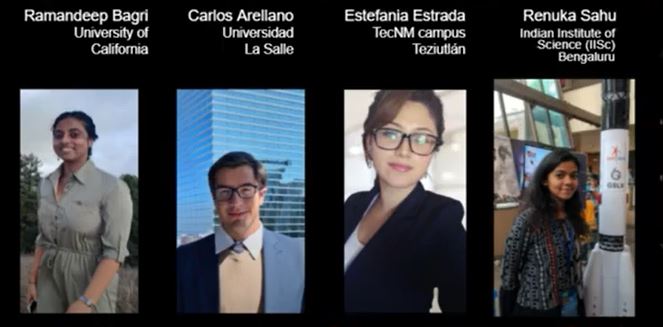 Diversity Award
Along with the hackathon, the conference also presented the Diversity Award to a program that is breaking barriers in STEM education. There is an obvious gender divide in the STEM field and many organizations fail to offer equitable representation that normalizes the significant contributions of women in STEM. This is why Siemens promotes this award to showcase those who are actively trying to break these barriers. Three programs excelled at addressing this problem, Tecnológico de Monterrey, University of Technology Sydney, and Universidad Libre, with all of them earning the finalist position for the 2021 WEEF&GEDC Diversity Award.
So who won?
This year the winner was the "Beautiful Patterns at Tecnológico de Monterrey", who was chosen by a panel of Siemens directors. By empowering adolescent girls through project-based education, Beautiful Patterns seeks to reduce the gender gap in STEM students at a college level in Mexico.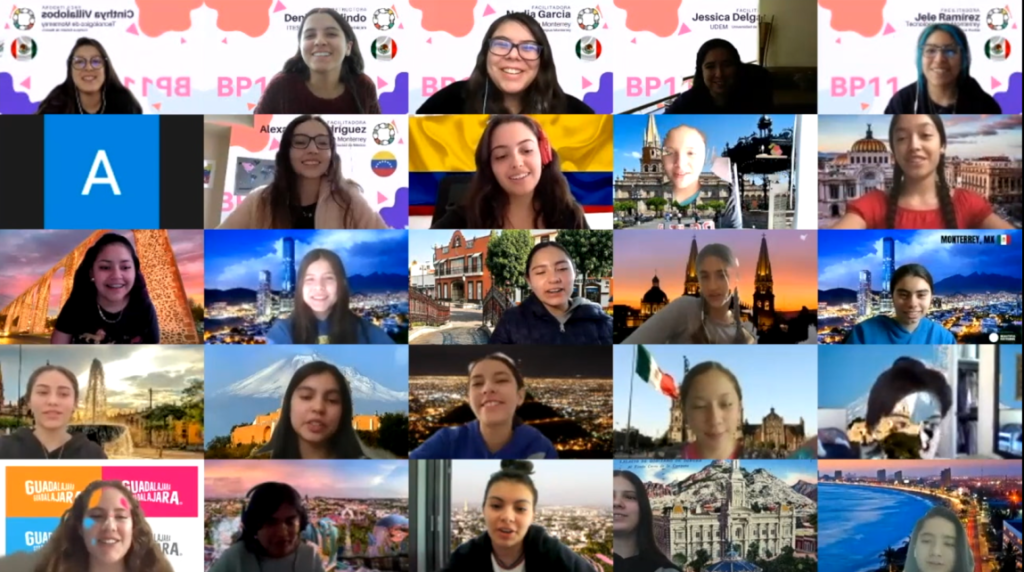 Girls participate in a one-week program learning algorithmic thinking skills and computational tools. Female engineering students from MIT and Tecnológico de Monterrey teach girls to love stem so they can choose it as a career path. It is a program taught by women to women. The program consists of a 5-day training camp, 6 hours of work per day plus one hour for lunch, where girls learn different methods and tools to develop logical thinking and computational algorithms with teaching methodology based on problem solving in an atmosphere of play, fun and conviviality. Presenting the award to this program was Senior Director of the Global Academic Program, Dora Smith.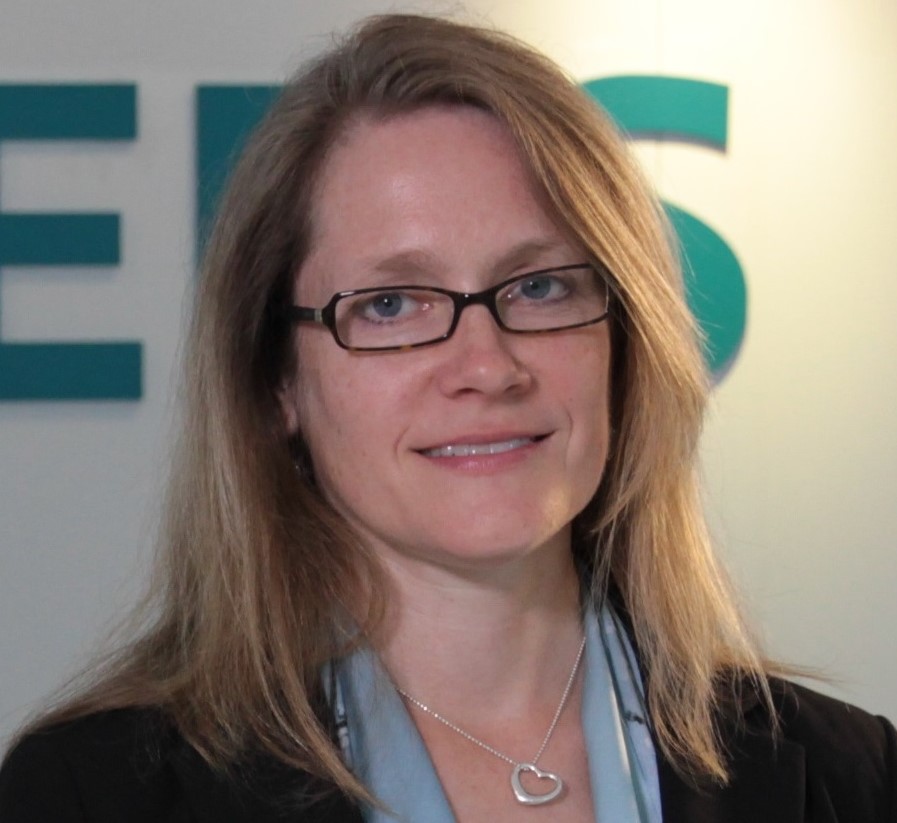 The Importance
This conference opens a forum to facilitate an exchange of knowledge and experience to invigorate young and senior engineers from all over the world. With accolades such as the Diversity Award, this forum aims to motivate organizations to increase outreach and inclusion to underrepresented demographics in STEM. Having a diverse network of engineers is a key factor to one of the most important and urgent topics on the evolving path of our world: The need to go back to an ethical and sustainable orientation of the engineering profession. This can be achieved by using our resources efficiently, focusing on our global world needs and minding our local possibilities and characteristics through engineering education societies and their members. All groups involved in this process are key people and altogether share the space of WEEF between students, associations, academia deans, administrators and teachers, to maximize the innovative synergy.
The Future
In 2022, WEEF will take place in Cape Town, South Africa from November 28th to December 1st. The theme will be "Adapting to Global Disruption: Meeting the challenge with integrative, holistic, and sustainable engineering." During the conference, educators, students, engineers and industry representatives will gather to prepare for a future of global disruption. To learn more info on how to get involved visit the WEEF&GEDC official site.
This article first appeared on the Siemens Digital Industries Software blog at https://blogs.sw.siemens.com/academic/the-decade-of-action-a-quest-for-a-sustainable-world/