Corporate
Siemens sponsors Develop 3D Live in the UK!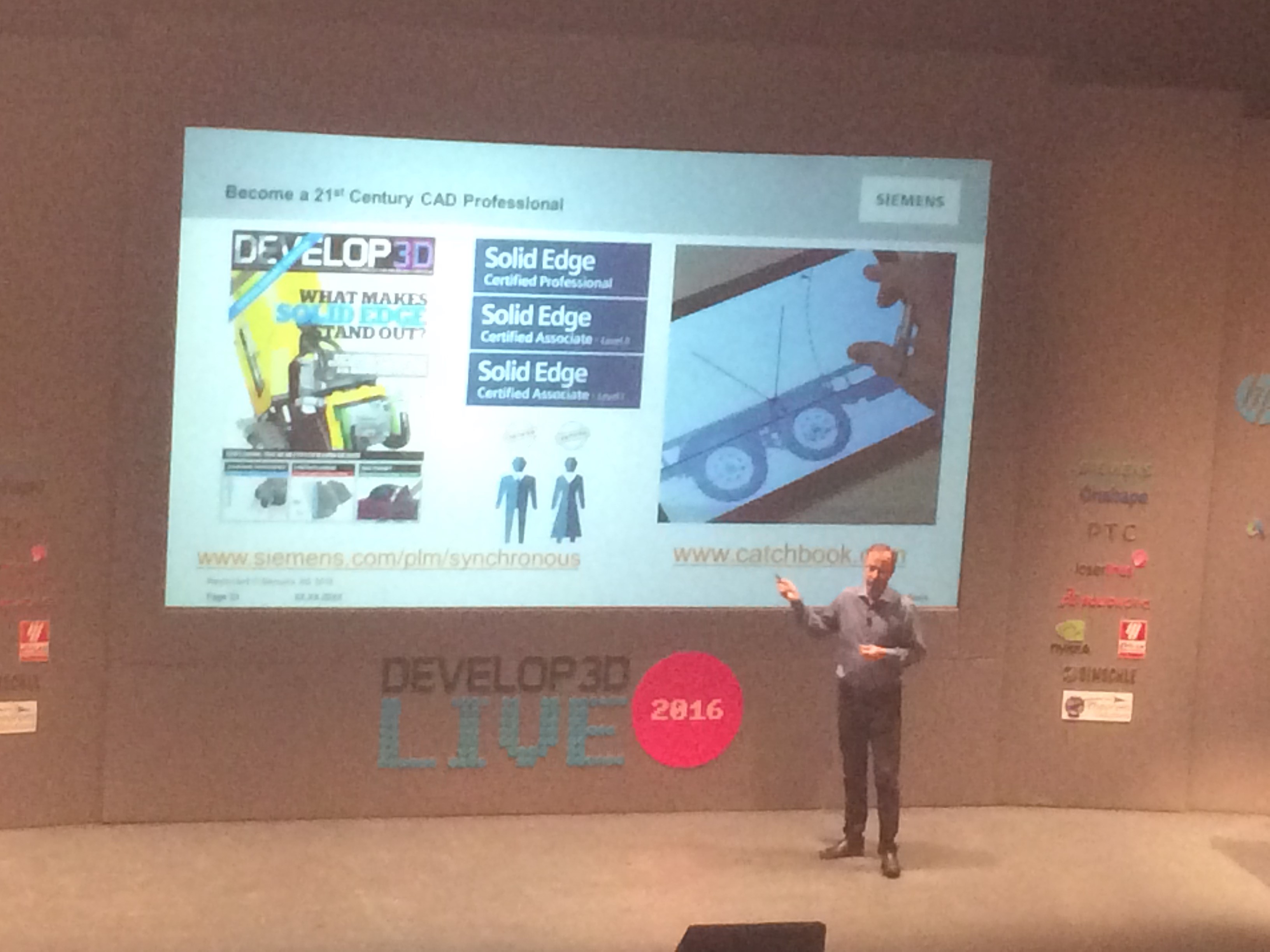 This was the 5th Develop 3D Live event, it was held at the Warwick University Arts Centre and welcomed over 1500 customers, students, hobbyists and exhibitors to listen to a wide array of companies involved in the product development technology industry. It kicked off with an interesting presentation from IKEA who talked about how almost all of those kitchen/living space scenes you see in their TV adverts are done in 3D and not actually filmed anymore – who knew?!
This was followed by a presentation from one of our Solid Edge customer's Ross Robotics. Philip Norman (CTO & Co-Founder) talked about his non-linear route to becoming an engineer.
Philip has no formal background in engineering and had worked as an artist and caricaturist for years, but always been interested in the creative process. After hand drawing a concept for a new construction toy a friend introduced him to one of our CAD tools Solid Edge and from then on Philip was hooked and began designing everything in 3D. He then continued to talk about how the capability within Solid Edge allowed him to continue working with his non-linear thinking. You can learn more about Ross Robotics from their case study.
Dan Staples (VP of Mainstream Engineering R&D) took to the stage straight after lunch to pick up where Philip left off in terms of non-linear thinking. He talked about key technology trends and challenges, exploring the design process he noted that the creator is the most important piece of the design process. He showed how capturing ideas using tools such as Catchbook creates intelligent data that can be imported into either NX or Solid Edge to aid the design process. He stated that for Solid Edge there are 2 types of licensing available; perpetual and subscription, noting that subscription may suit start up companies who need more available capital but perpetual could suit more established companies, but the choice was yours for the making.
Dan concluded his presentation by saying that there are tools available to help you be a 21st Century Engineer and one of the newest ones launched by the Mainstream team is Solid Edge Certification. This provides an industry recognized credential that both professionals and students can use to enhance their careers.There is special pricing available for students and teachers, you just need to register your details.
The whole day was a good chance to netwok with people from like-minded industries, as well as listen to some inspirational presentations. We'd like to congratulate our friends at Develop 3D on a job very well done!
– Anna
This article first appeared on the Siemens Digital Industries Software blog at https://blogs.sw.siemens.com/academic/siemens-sponsors-develop-3d-live-in-the-uk/