Corporate
Mentor supported Advanced CMOS Technology School Winter Event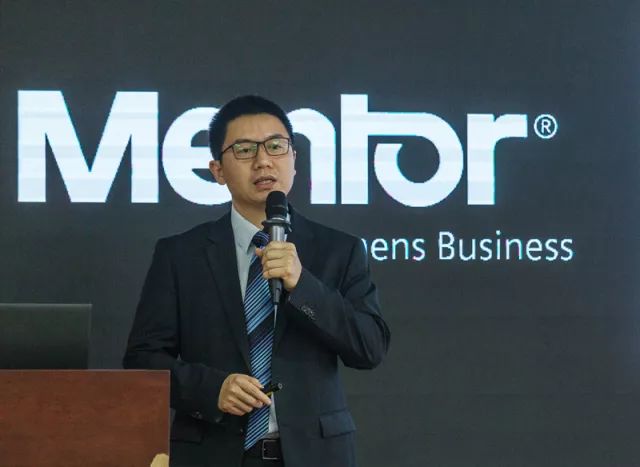 From January 21 to 26, Mentor, a Siemens business, supported Advanced CMOS Technology School (ACTS) Winter event at Haikou, which is co-organized by the IEEE Circuits and Systems Society (CASS) and the IEEE Solid-State Circuits Society (SSCS). Top expert from the academia and industry of integrated circuits delivered keynote speech each day. During the 6 hours every day, students are given a comprehensive understanding of advanced integrated circuit techniques and design skills for applications such as artificial intelligence information processing, bio-medical electronics, frontiers of neural circuit research, brain-computer interface and smart sensing.
"I am delighted that Mentor could reach exclusive sponsorship with ACTS," said Wang Zhihua, the founder of ACTS and a professor at Tsinghua University, "As China's IC industry continues to grow rapidly, ACTS lets domestic semiconductor industry practitioners access the thoughts and viewpoints of international masters, which is of great help to future research and development."
(Group photo)
Lecturers for the ACTS include IEEE fellows such as Jan Van der Spiegel and Wu-Tung Cheng, and professors from world-famous universities, who not only possess rich practical experience in the industry but also have delivered classes for many years in top universities. Their cordial teaching will definitely bring a great deal of inspirations to the participants.
"Since the semiconductor industry in China is booming, it particularly needs exchanges with international experts," said Danny Perng, PacRim Managing Director & Corporate VP for Mentor, A Siemens Business, "And the Advanced CMOS Technology School Winter is a great way of international communication."
(Jan Van der Spiegel-President of IEEE)
Xiang Jin introduced HEP program in China during event. "To foster future science & technology leaders" The Higher Education Program (HEP) of Mentor, A Siemens Business provides colleges and universities with leading edge design tools for classroom instruction and academic research to help ensure that engineering graduates enter into industry proficient with state-of-the-art tools and techniques.
(Xiang Jin-Higher Education Program Manager,China)
To get more information about Siemens PLM Software Academic Program, please visit here.
This article first appeared on the Siemens Digital Industries Software blog at https://blogs.sw.siemens.com/academic/mentor-supported-advanced-cmos-technology-school-winter-event/