How Oakland University gets its students jobs & engineering work experience years before graduation.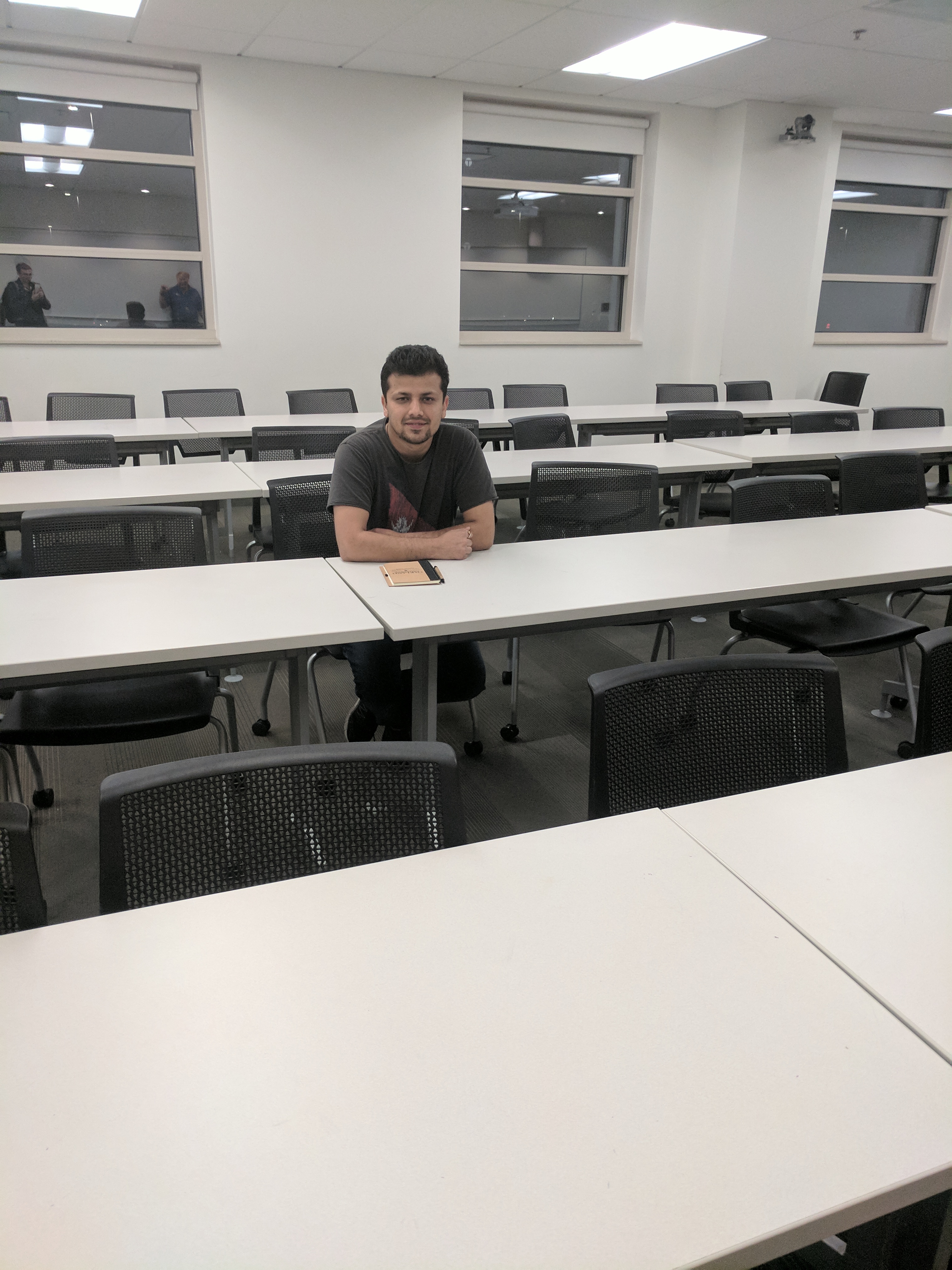 Did you know every job opening you see today attracts at least 250 resumes? Out of those 250, about four to six individuals receive an interview, and in the end, just one person gets the job. Here is another fun employment fact: at Oakland University, hundreds of undergraduate and master students receive well-paid job and internship offers from top companies, such as GM, Fiat Chrysler and Emerson as early as their junior year. This happens so regularly that it has become the norm for those who enroll at OU.
The unusual hiring phenomenon at OU is due in large part to the type of education students at the university receive. OU is located in Rochester, Michigan, and offers a unique engineering program. It provides students with hands-on experience using the industry favored tool that their soon to be employers use on a daily basis. Rather than focusing solely on theory, the engineering courses challenge students and instructors alike to think practically to address and solve real world problems.
Dr. Robert Van Til and his associates in the OU Industrial and Systems Engineering (ISE) department within the School of Engineering and Computer Science pioneered this unique learning initiative.
When Van Til launched the program in 2009, it had 100 students. It has grown by 10 percent each year since its launch. Nearly every junior or senior in the program either finds employment, or a full year paid internship, at local, national or international companies, before graduation. Many of the employment offers come from automotive companies due to the university's location in the metro Detroit area, but students also receive offers from defense companies, energy companies and financial companies.
In addition to almost all of the program's undergraduate students finding work, Van Til said 80 percent of the programs master's students are full-time working engineers. Companies hire some of the ISE students as early their first year in the master's program, and many students receive part-time paid engineering internships while they complete courses during the school year and work full-time internships during the summer. This has been extremely beneficial for students.
While students need a total of 128 credits to be considered eligible for graduation, according to Dr. Van Til "ISE students who work on PLM-related internships tend to have completed just 64 – 80 credits before being hired."
The hands-on training students receive at OU plays an important role in their success by helping them develop engineering work experience. A big part of this hiring trend for undergraduate students is attributed to the technology they're exposed to in their courses.
To date, the ISE program offers a range of courses, including Introduction to Industrial and Systems Engineering, Ergonomics and Work Design, Product Data Management, Robotics, Ergonomics and Change Management. Each PLM course focuses on one of the many tools Siemens offers, including Plant Simulation, Jack, Process Simulate, and Teamcenter. These digital manufacturing and PLM courses give students an in-depth knowledge and real-world experience using the tools' capabilities to complete several assignments.
Russell Bauer, who earned his Industry and Systems Engineering degree from Oakland University this year, began studying at the university in 2013. He was already working with Siemens software during his second year for his introduction to industrial and systems engineering class, which incorporated multiple labs with Siemens products. By the time he earned his degree from Oakland, he also had training in Siemens' Plant Simulate, Process Simulate, Jack, and Teamcenter. He credits Van Til and the ISE program for the career experience.
"My first internship was at the end of my sophomore year with Carcoustics, an auto supplier based in Michigan, when I had only gained 64 total credits," he said. "I worked at their plant in Howell for the summer, then transitioned to their tech center in Troy in September where I continued to work throughout my sophomore year."
During his junior year, Bauer said Van Til and another professor, Dr. Megan Conrad, worked with Fiat Chrysler Automobiles (FCA) to place him in an internship for digital simulation and virtual reality tools. He interned for FCA that summer and worked with them through the school year gain further engineering work experience, which led to a full-time position with the company when he graduated.
Bauer said his experience with Siemens tools has allowed him to make a real difference in his current position.
"Within the first year of working for FCA, I've built upon my solid foundation of Siemens software to the point where I can now attend meetings with GM and Ford and provide suggestions as to what gets released in the next versions of software," Bauer said. "This position at FCA let me build on the Siemens tools I learned in class and push them to the next level by implementing motion capture and virtual reality goggles to the software."
OU's hands-on teaching method has also had a positive impact on its master's program students. Sudip Sharama, who is earning his master's degree in industrial and systems engineering, received multiple job offers after obtaining only 16 credits in the first year of the program. Sudip began working with Siemens' Tecnomatix Plant Simulation and Jack software as a teaching assistant at OU.
"I found them to be very visual and straightforward," he said. Sudip is currently working as a Simulation Engineer with Production Modelling Corporation (PMC) while studying full-time for his master's degree. He says he's confident that the curriculum for his industrial and systems engineering master's degree at OU has prepared him well to meet his job's demands."The curriculum has provided me with all the required knowledge coupled with practical exposure that has enabled me to perform well in my work," he said.
By working with Siemens, the ISE department has designed its curriculum in a way that allows students to gain real-world engineering work experience using a number of industry preferred digital tools. This allows them to think laterally, see multiple perspectives when solving issues and choose the best tool for a task. OU's hands-on training method with industry preferred Siemens software provides students with the Industry 4.0 skills and talent employers seek out.
If you would like to learn more about how to partner your classroom with Siemens, visit our academic partner's page here.
This article first appeared on the Siemens Digital Industries Software blog at https://blogs.sw.siemens.com/academic/how-oakland-university-gets-its-students-jobs-engineering-work-experience-years-before-graduation/