EcoCAR 3 team recognizes sponsorship from Siemens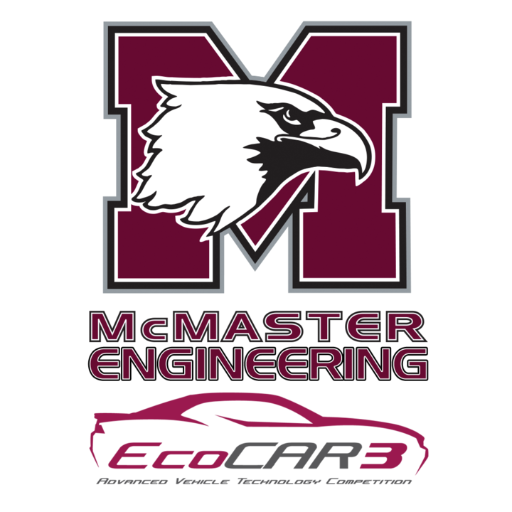 The McMaster Engineering EcoCAR 3 Team is one of 16 North American universities competing in the EcoCAR 3 program that began in 2014. Since then, the teams have been working to re-engineer a 2016 Chevy Camaro into a fully-functional hybrid-electric vehicle. The teams' ability to successfully do so hinges on their use of Siemens PLM Software such as NX and Tea
mcenter. The software helps students throughout the entire re-design and manufacturing process. Siemens is a ma
jor sponsor of the EcoCAR program and has granted millions of dollars' worth of this software to the teams in order to propel their efforts in revolutionizing the automobile industry.
In appreciation of Siemens' sponsorship, the McMaster Engineering EcoCAR 3 team created a sponsorship collaboration video and released it through the EcoCAR Green Garage Blog, a forum that highlights the work EcoCAR team members do for their teams, the program, and local communities.
Matt Clarke, McMaster's communications manager, commented on how Siemens has helped McMaster students. "NX and Teamcenter provide a digital environment that students involved in [EcoCAR] can use to collaborate and innovate much more effectively. As a result, student teams can progress their designs faster."
The team notes Siemens software helps the students working on the vehicle to have the proper tools to be as innovative and productive as possible.
Clarke elaborates that the software helps students beyond the four years of the competition, "McMaster students benefit by acquiring skills that align directly to what leading manufacturers demand to develop their next generation products."
While the teams that use Siemens PLM Software are appreciative of Siemens' sponsorship, Siemens is just as grateful for the EcoCAR students that who work tirelessly to learn innovative skills that will shape their contributions as future engineers.
This article first appeared on the Siemens Digital Industries Software blog at https://blogs.sw.siemens.com/academic/ecocar-3-team-recognizes-sponsorship-from-siemens/