5 Insights about Academia from Realize LIVE 2019 – Intern Edition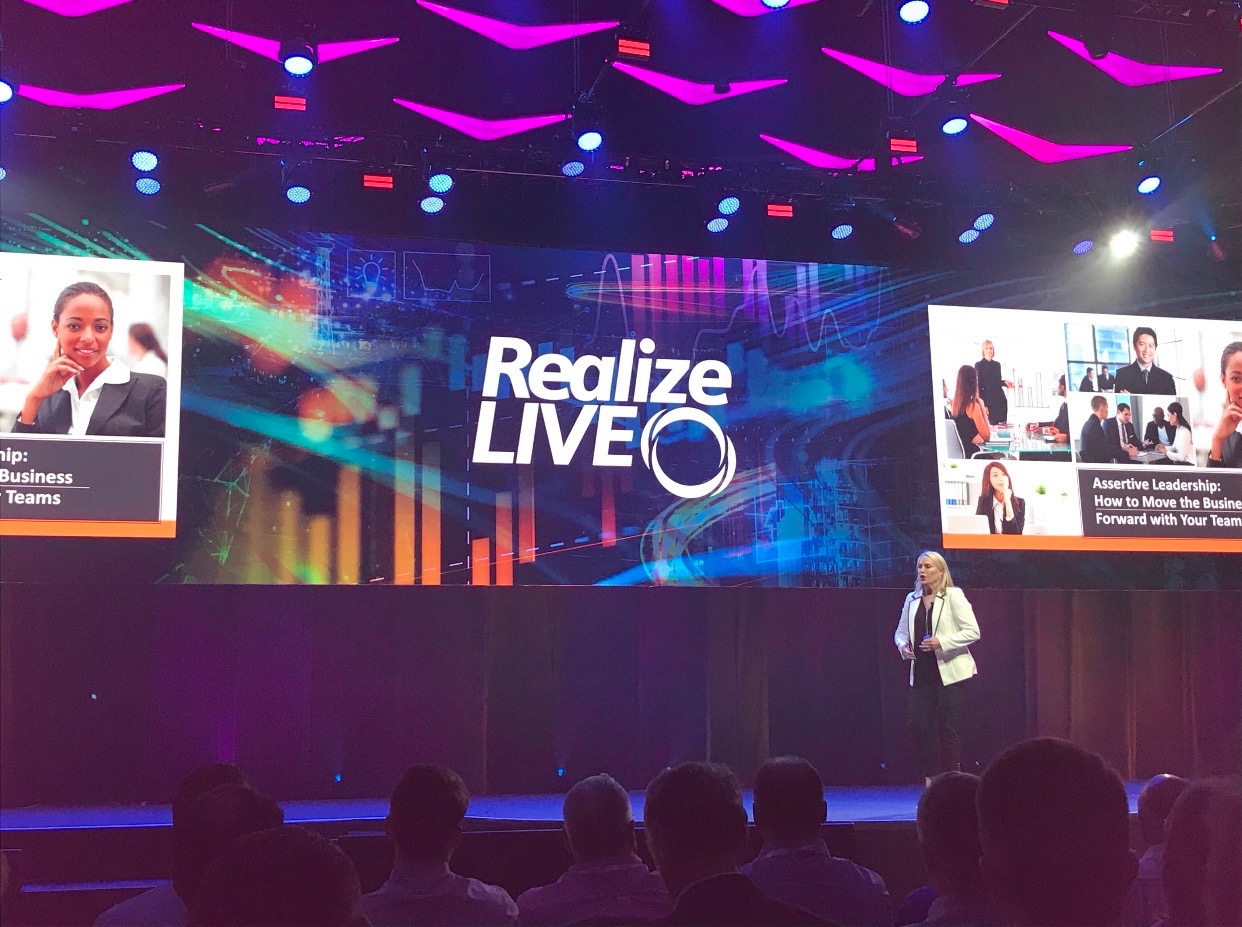 How do you realize innovation in a rapidly changing atmosphere? Well how should I know, I've only been here a week!
As a new Marketing Intern for the Academic Partner Program at Siemens PLM Software, I was granted the opportunity to attend the company's annual Realize LIVE event in Detroit Michigan in June. Realize LIVE 2019 was held from June 10th-13th and is the premiere industry event designed to connect the growing PLM software user community with peers, partners, and products while promoting networking opportunities to learn, grow, and optimize the software. While it was only my 2nd week with the company, I felt as though I was a full- time employee as I was completely immersed in everything that Siemens PLM has to offer. From the Solutions Center all the way to the early morning General Speaker sessions, I was strapped in and ready to learn, grow, and truly realize my potential at this conference.
Here are the 5 main insights I gained from Realize LIVE 2019:


Learning goes beyond the classroom.


It was immediately apparent to me upon walking through the doors of the COBO center that these people were here to discover and learn. There were many opportunities to network and learn, complete with breakout learning sessions where customers and Siemens' employees walked attendees through specific software programs like Star CCM+, NX, and Teamcenter. In between sessions, a Solutions Center opened to showcase nearly 100 sponsors and exhibitors and included a Knowledge Theatre, Automotive Innovation Pavilion, and various activities. There was even a connection lounge in the building where participants could network and enjoy artisan coffee from an in-house barista to unwind and recharge. The event was a completely immersive experience in all that Siemen's software has to offer while connecting with like-minded individuals all eager to learn and connect. It taught me so much about the unique culture of the company.


Our professors are very passionate about our software and through our partner program, gain the knowledge to better inform their students.


While at the conference, I was able to gain perspective from different professors and student teams on the way that our software has contributed to their success. In short, it's made a big difference.
Listen below to Associate Professor at Indiana University- Purdue University Indianapolis (IUPUI), Hazim El- Mounayri, speak on the impact of software learning in the classroom:


Personal development is crucial to professional development.


In addition to the large general speaker sessions, Realize LIVE featured Kelly McDonald, Founder of McDonald Marketing, as a keynote and presenter of professional development workshops each day of the conference. McDonald is one of the nation's top experts in marketing, customer service, and consumer trends and led open discussions on topics such as empathy, thinking forward, and assertive leadership for attendees. This was one of my favorite parts of the conference because she stressed the importance of teamwork and understanding your colleagues to ultimately drive success and change in a corporate environment. She had an upbeat and positive spirit and encouraged audience involvement in her presentation, further emphasizing the celebration of diverse perspectives. It really took my mind away from all the technical aspects of running a company to focus on the backbone behind progress: the people you work with.
Kelly McDonald, Founder of McDonald Marketing, Keynote Speaker


Teaching our software in schools is critical. Students are the key to our future.


In addition to student teams and professors, I was also granted the opportunity to talk personally with executives about the importance of our software in schools.
Listen below to Senior Vice President of Business Strategy and Marketing for Siemens PLM, Brenda Discher, speak to her view on digitalization in academia.


Disrupt or be disrupted.


An overall theme of the conference was digital innovation, including how to maximize, optimize, and leverage a growing community. In his opening speech, President and CEO of Siemens PLM Software, Tony Hemmelgarn, spoke to the results of new technology and applications taking place of many of the devices and services that we used to depend on. He says that as a result, many industry icons have vanished, and new leaders have evolved. In turn, we as a company are experiencing a digital industrial revolution where innovation is transforming, and products are becoming smarter and more complex. To keep up with this change, the company needs to be willing to try new things and "disrupt" the norm. Global connectivity and technology advances are unlocking new potential to create value. Wherever you go, you must operate from a future-first mindset to succeed in the present day. This kind of ideal needs to be taught to students to ignite a creative fire that doesn't subside once they cross the bridge from classroom to workforce. Asking questions, challenging old ideas, and being open to innovation is critical to growth.
Tony Hemmelgarn, President and CEO of Siemens PLM
In closing, I've taken away that Siemens is an amazing company that provides top-of the market software that helps students bridge the gap between the industry and academia. Our curriculum, training, and real-world application through competitions and conferences provide so many students with the opportunity to expand their minds, and in turn our world.
This event helped me realize the capabilities I have as a member of this company and that optimization starts with me. What a powerful idea to consider.
This article first appeared on the Siemens Digital Industries Software blog at https://blogs.sw.siemens.com/academic/5-insights-about-academia-from-realize-live-2019-intern-edition/