Corporate
3 Ways Portugal is Creating a Culture of Engineering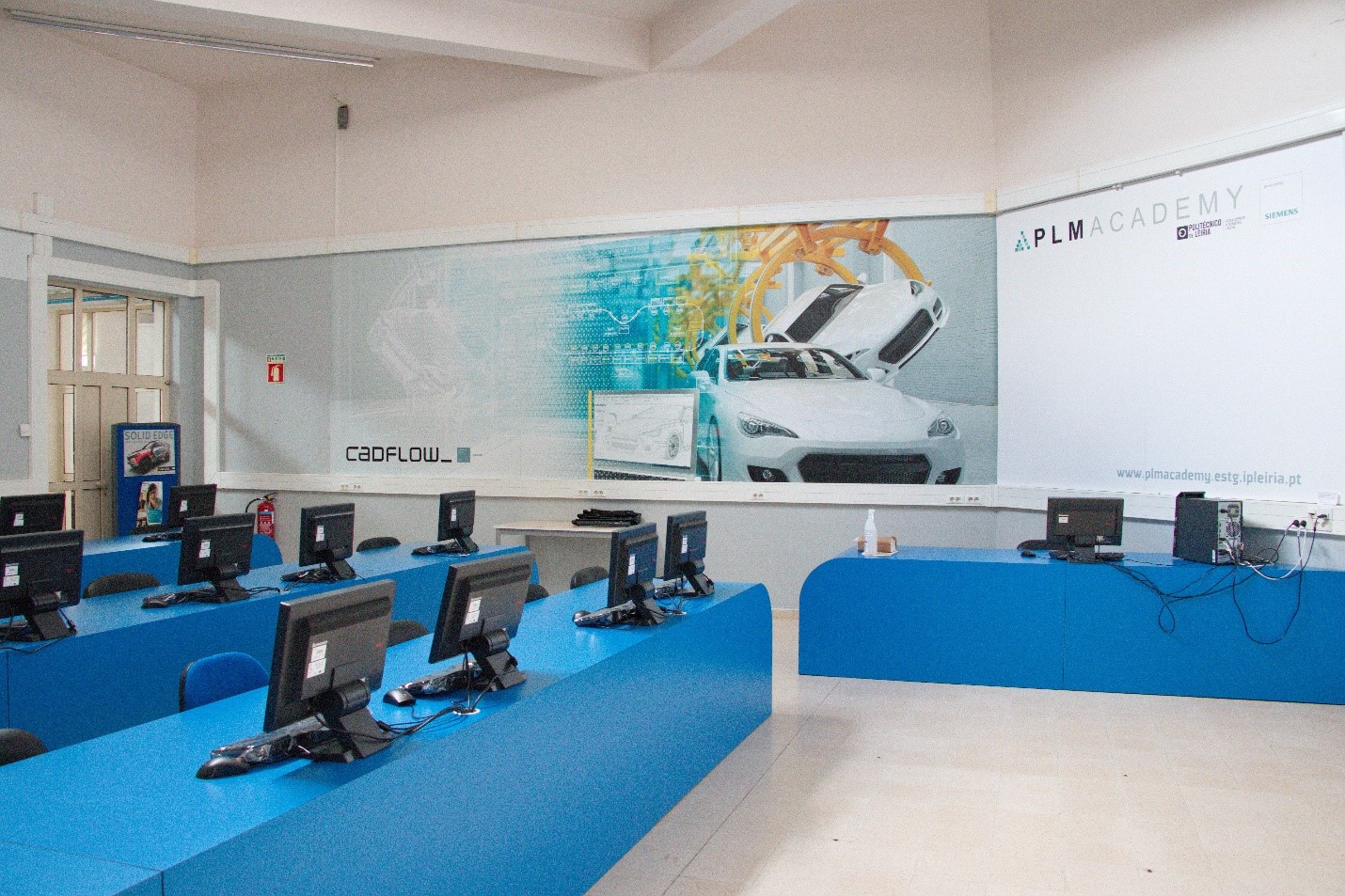 Portugal has the second highest rate of engineering graduates in the EU- over 20% of all graduates leave school with a STEM degree (Science, Technology, Engineering and Mathematics). This is an amazing achievement, but it hasn't happened all on its own. Through strategic partnerships with businesses, like Siemens, and universities, Portugal has been able to make STEM a cornerstone of their education system.
In recent years, STEM jobs in Europe have grown more than 39%. With these statistics predicted to grow even more as digitalization increases, it has never been more important for academia and industry to collaborate in creating the next generation of industry 4.0 talent.
The partnership between Siemens and schools all around the country has helped to foster a love of STEM in students of all ages. Started in 2012, the partnership engages with academia on three different levels, each bringing new perspective and insight to students and strengthening STEM education through real-world experiences. Read below to find out how the future of engineering is nurtured by industry, academia and governmental collaboration.
PLM Academy: Powered by Siemens PLM
In 2014 the Minister of Education joined industry professionals, students and educators for the opening of the Siemens Product Lifecycle Management Academy. Since then, Siemens and the national government have worked together through a variety of strategic initiatives.
"The opening of the PLM Academy at the Polytechnic of Leiria in 2014 brought significant gains to our organization, especially a new approach to the use of Siemens PLM software. The Siemens PLM academy is an amazing space in our organization, combining several activities, especially classes, student projects, external training, seminars, and workshops."

– Fernando Silva, School of Technology and Management of the Polytechnic of Leiria Vice-Dean
The PLM laboratory space was designed in collaboration with CADFLOW and the Higher School of Technology of the Polytechnic Institute of Leiria. With 24 workstations equipped with NX, Solid Edge, Teamcenter and Tecnomatix software, the academy provides students with hands-on STEM experiences in mechanical engineering, design, manufacturing and industrial management. While the academy predominantly serves students, it is also used for commercial purposes as well as training and workshops. Through its extensive offerings the academy has become a hub of industry and academia collaboration.
"The PLM Academy has also brought great visibility to our School, giving us the status of preferred partner on advanced technological areas to several companies in different branches of the industry."

– Nuno André, School of Technology and Management of the Polytechnic of Leiria PLM Academy manager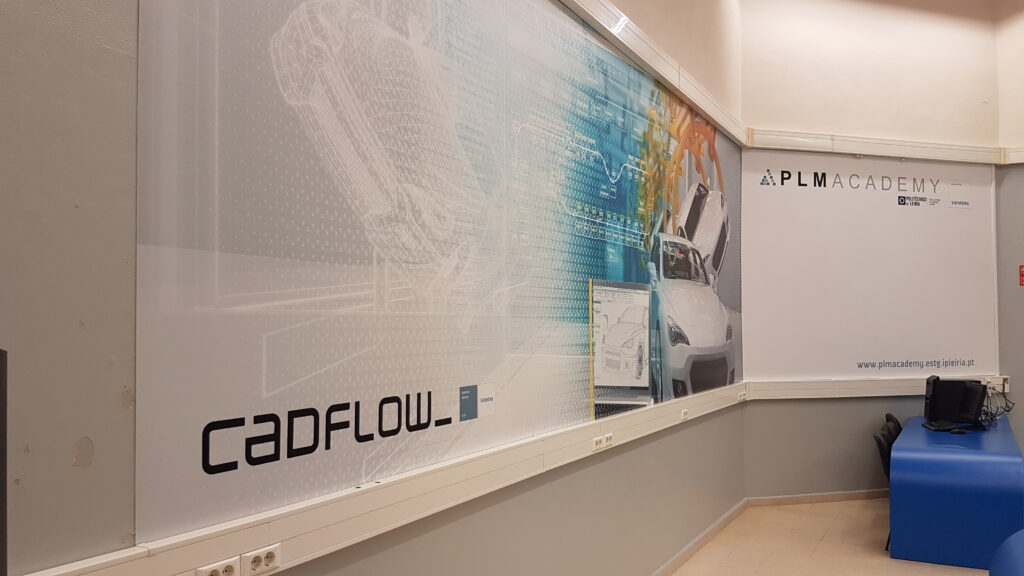 Since 1998, CADFLOW has focused on supplying and technically supporting PLM solutions. CADFLOW has built a strong connection with the industry and a strong relationship with academic institutions – as both play key roles in the path to innovation and digitalization. Along with a good market knowledge and a wide range of customers, CADFLOW's partnership with Siemens Digital Industries Software represents a true advantage in the Portuguese PLM market.
Supporting Portugal's Student Teams
The University of Lisbon is a flagship partnership for Siemens academic engagement. As part of the top 20 engineering schools in Europe and top 75 worldwide, University of Lisbon provides important leadership for the direction of STEM education in the country. Although Siemens partners with the University, they also support real-world experiences for students by helping fund student teams.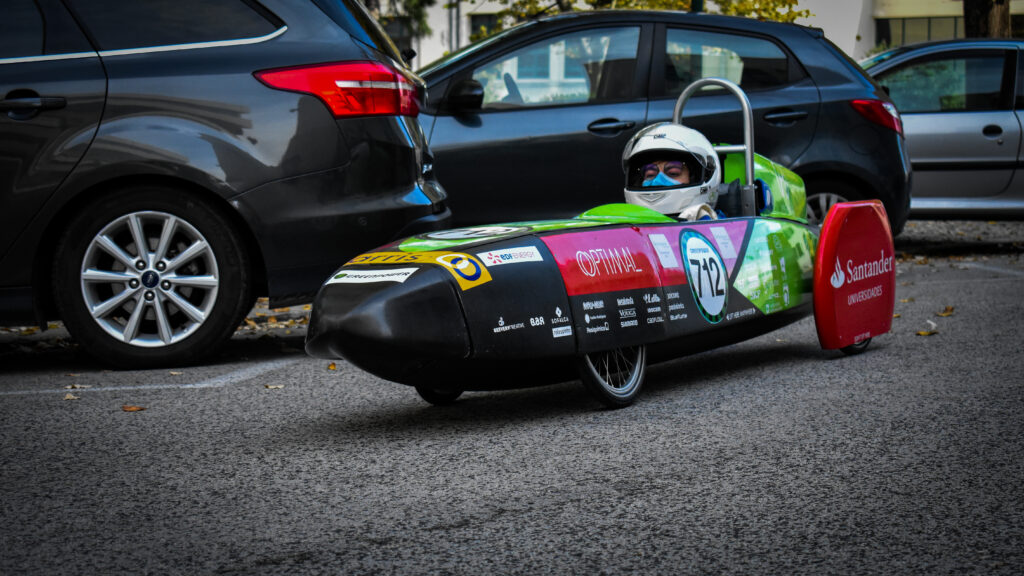 The Instituto Superior Técnico Greenpower team has been supported by Siemens software since 2014 and has finished in 6th place in the Greenpower finals. They also were the winners of Siemens Digital Award in 2017, 2018, and 2019.
Solid Edge High School Edition in Portugal
Although partnering with universities in Portugal is important, reaching students in high school is a great way to foster a love of engineering before students' head to university. Among many other student software offerings, Siemens provides a student version of Solid Edge. More than 300 schools in Portugal have registered for the Solid Edge High School program- the highest number in Europe despite being one of the smallest countries.
By working together with Ministry of Education, schools can become informed about the opportunity and implement it into their curriculum. Siemens works together with educators to encourage students to consider the impact they could make through engineering by hosting digital twin contests and webinars with customers that show students how CAD software create some of the world's best products.
Click here to learn more about Siemens Global Academic Partner Program.
This article first appeared on the Siemens Digital Industries Software blog at https://blogs.sw.siemens.com/academic/3-ways-portugal-is-creating-a-culture-of-engineering/