Thought Leadership
Effective change management in enterprise architecture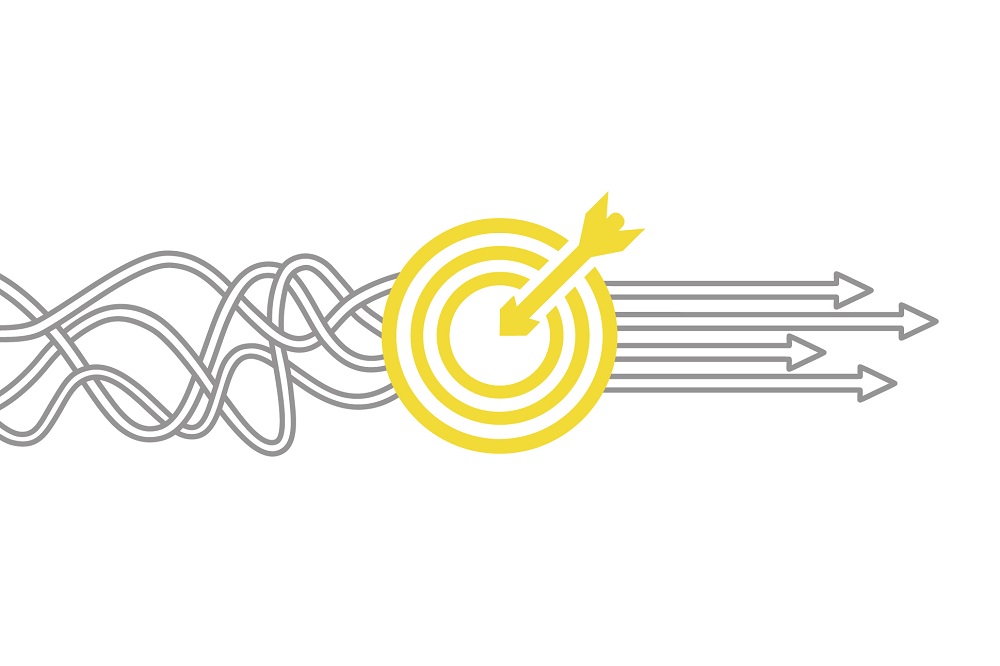 By: Alex Allison and Josh Ray
By modernizing their enterprise systems architecture, manufacturers can start to reimagine their businesses, take advantage of new and disruptive technology drivers across each phase of their operations, and become more future-ready enterprises.
But first they must do the work. That means spending time on a plan that addresses company culture, identifies necessary sponsors, and plans for continuous education, communications and more.
While the devil is in the details, the most successful initiatives will have a few high-level elements in common. To ensure a successful modernization effort for your enterprise systems architecture, make sure change management is integrated into your transformation plan from the beginning and includes these seven factors.
Here are some key ingredients to kickstart your initiative.
#1 Ensure strong executive sponsorship
Start by getting the C-suite on board. The project leader and executive sponsors should meet to set, clarify and align expectations. This requires candid conversation and realistic expectations on how much time and effort will be required from the executive level. Having a strong executive sponsor can help ensure the transformation objectives are communicated clearly and that the initiative will have good support.
#2 Build a collaborative business case
Have cross-functional, multidisciplinary teams plan strategy and new workflows. Build out business cases with all stakeholders that will be impacted and develop a clear business case that supports ROI. There must be a strong commitment from all stakeholders to ensure the project moves forward, and obstacles are addressed and overcome together.
#3 Ensure clear governance
Make sure everyone is clear about who is accountable for enterprise systems implementation, such as a chief architect. While it will be tempting to keep all stakeholders involved at this stage, it can encourage ineffective finger-pointing should strategy disagreements occur among departments. When issues do arise, having someone in the role of chief architect who is accountable and able to make final decisions about technology changes keeps the project moving.
#4 Remember that transformation is personal
Focus on the cultural and mindset changes the transformation will bring. Successful organizational change can occur only when individuals go through their own personal transition. Account for emerging and disruptive technologies that could be widely embedded in future applications, such as augmented reality, intelligent assistants and delivery drones—and how to foster adoption. Consider organizational tools that can be used to support rapid adjustment at the operator level.
#5 Align infrastructure decisions to the future
Ensure that infrastructure and software decisions closely align to your future vision. Core systems that manage accounting, procurement, project management, product data and manufacturing must deliver effective cross-functional collaboration between product design, process planning, production execution and automation. Start with those systems today and be sure you invest in solutions that are anticipating the evolution of smart manufacturing. (Smart manufacturing integrates intelligence into actual machines, parts, materials, products, buildings and supply chains—and applies that intelligence within a connected, open, end-to-end process and infrastructure).
#6 Develop Key Performance Indicators (KPIs)
Depending on the nature of your manufacturing industry, expect varying impact in areas such as:
• Rapid and reliable research and development and new product introduction
• Improved quality of materials and products
• Consistent, reliable global processes
• Compliance with regulation and reduced time to clearance
• Rapid response to change and agility to handle product variants by market
• Accelerated time-to-market with innovation
To better measure your success, break your project into phases and ask a series of questions to assess your readiness to move the next phase. These questions need to be customized to your organization based on what you expect to achieve. Make sure your executive sponsors and key stakeholders are on board, then identify clear KPIs to measure your success.
#7 Train early
Finally, as you invest in new, intelligent software and automation technology, remember that you will always require people who know how it all works. A smart factory built around enterprise systems architecture will need a motivated workforce and an emphasis on cross-functional roles. Plan on investing more in the education of the people you choose to take your vision forward.
This concludes our series on modernizing your enterprise architecture.
About the authors
Alex Allison is an account orchestrator with Siemens PLM Software and has been with the company since 2013. In his current role, he is responsible for maintaining relationships with electronics and high-tech companies on the Eastern seaboard. Alex began his career in the semiconductor industry, specializing in manufacturing systems. He has experience around OCM, managing complex enterprise system architecture, and ensuring customers have the right solutions and processes that will result in transformational efficiencies throughout their business.
Josh Ray is an account development executive for Siemens PLM Software. He began his career in the manufacturing software organization. Josh is passionate about people and technology, and his current role is to support business development in the industrial machinery and medical device industries. Josh works with companies to increase awareness and adoption of technologies across their innovation and product lifecycle. He regularly engages with C-level executives in this role, which inspires his drive to gain a deeper understanding of industry trends and the obstacles companies currently face.
This article first appeared on the Siemens Digital Industries Software blog at https://blogs.sw.siemens.com/thought-leadership/2018/12/10/effective-change-management-in-enterprise-architecture/